Soles of Silk - red fence nets bed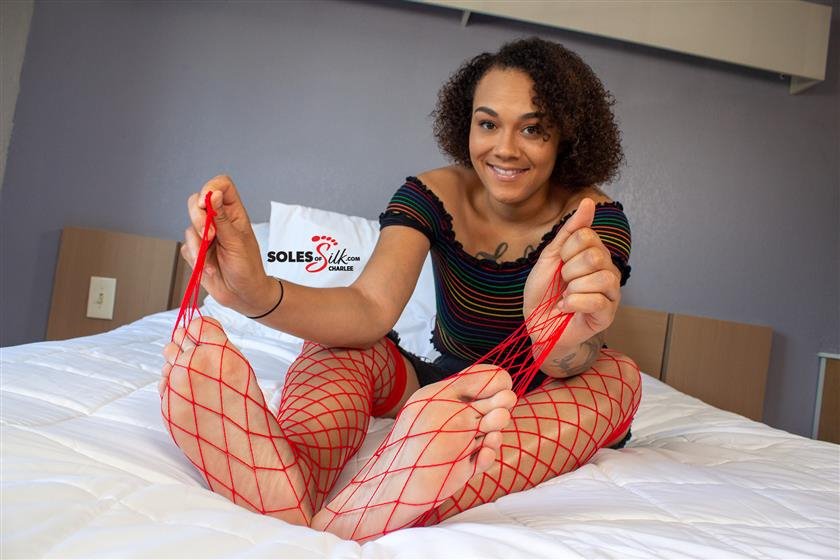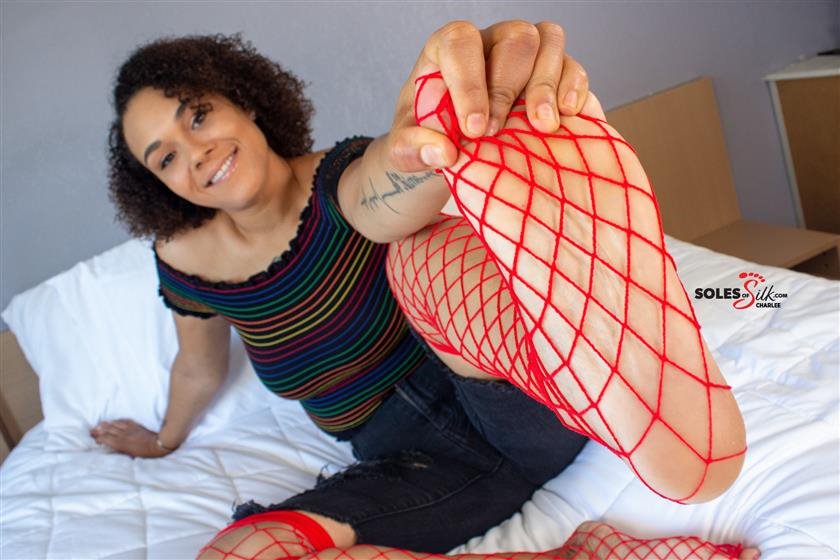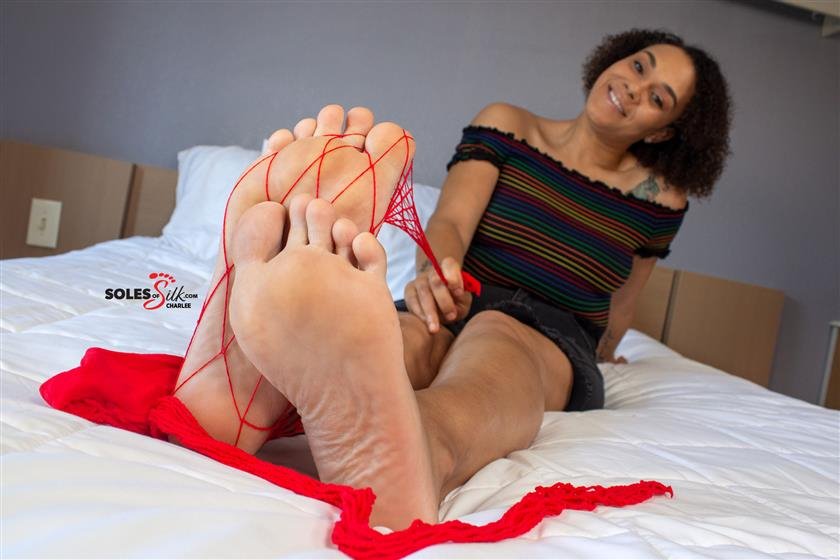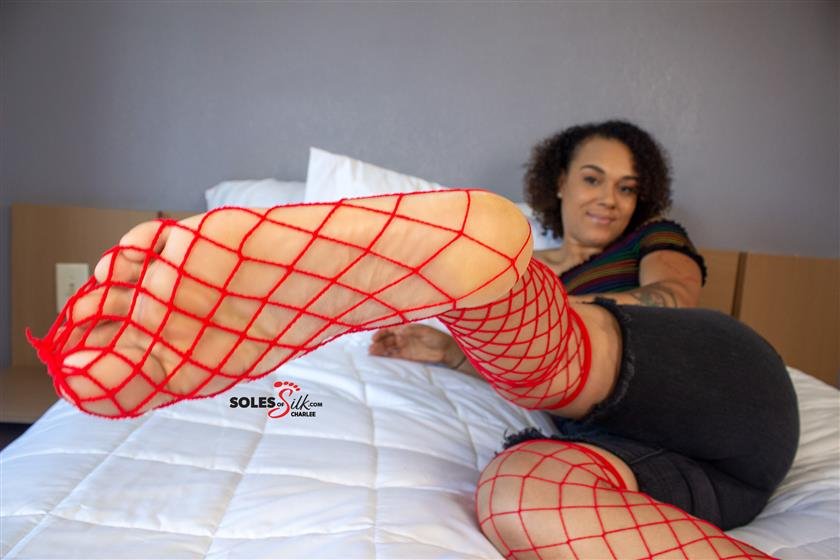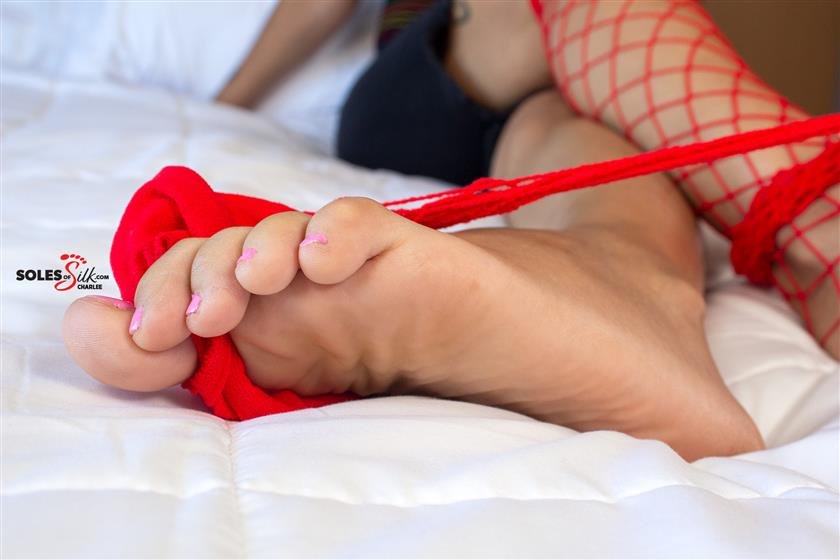 Description:

During Charlee's most recent return trip home, we met up and shot a bunch of new sets. I had some themes in mind, but some of our sets we done at random. A few of the sets were inspired by socks or stockings I had brought with me, just in case she wanted to use them. Well, when Charlee saw the red fence net stockings in the set below, it was a done deal. She wanted to use them and we did just that.

I've always had a love for fence net stockings because you can see the model's feet more so than a pair of fishnet stockings. I do like both, however. One day I want to have a set with both types of stockings in the same set, either with two different models, or two pairs on the same model. That could look quite interesting.

Anyhow, Charlee was super playful with pulling the stockings off in this set, as well as putting them to use after they were fully removed. I love how they are stretched from between her toes and fingers in so many of these photos. How about you?