Soles of Silk - ellicot stairs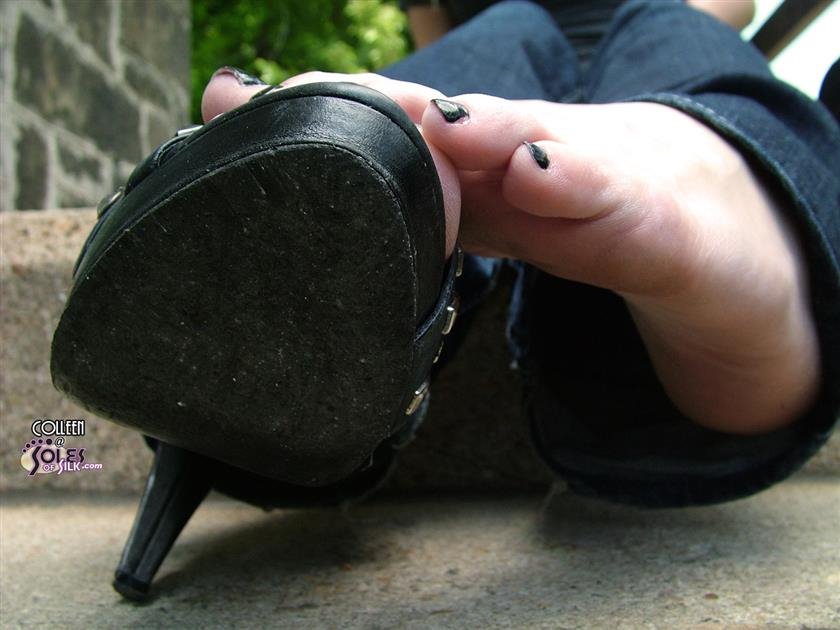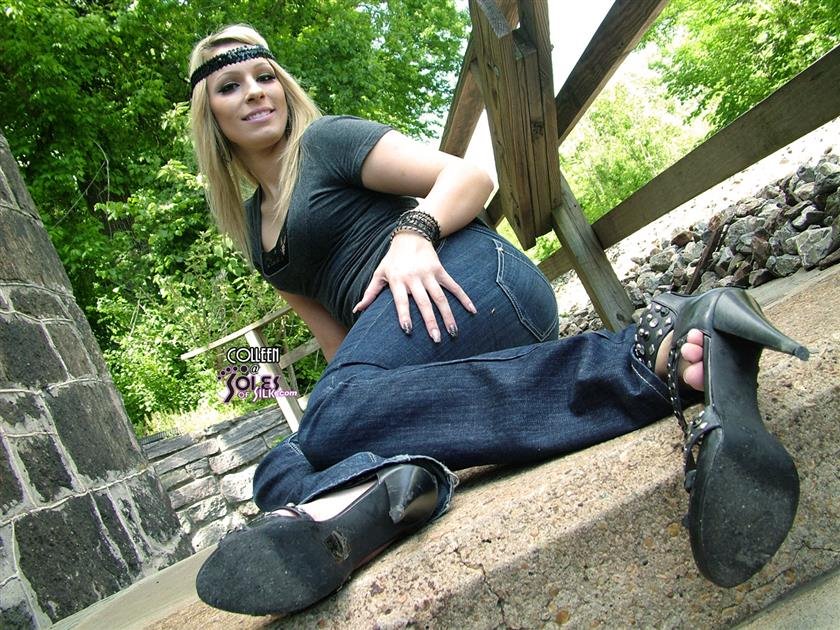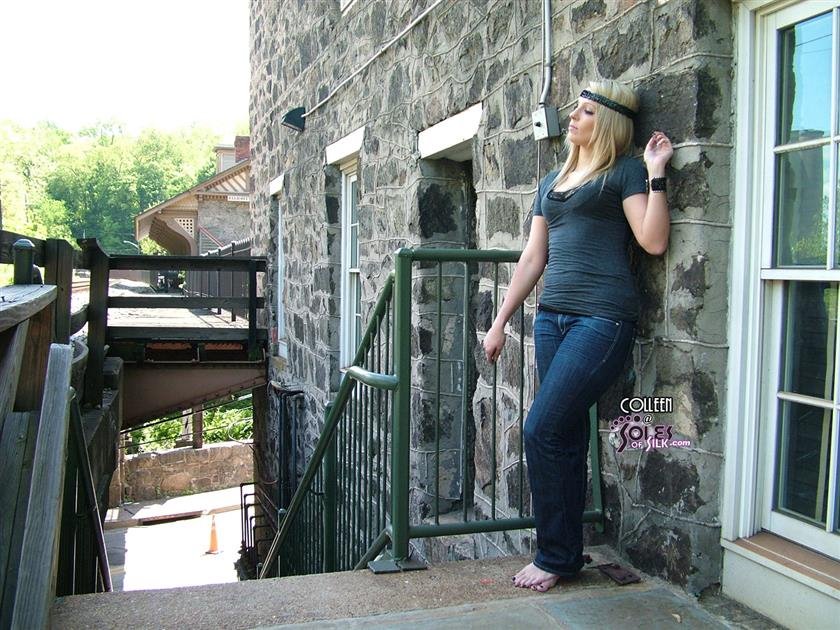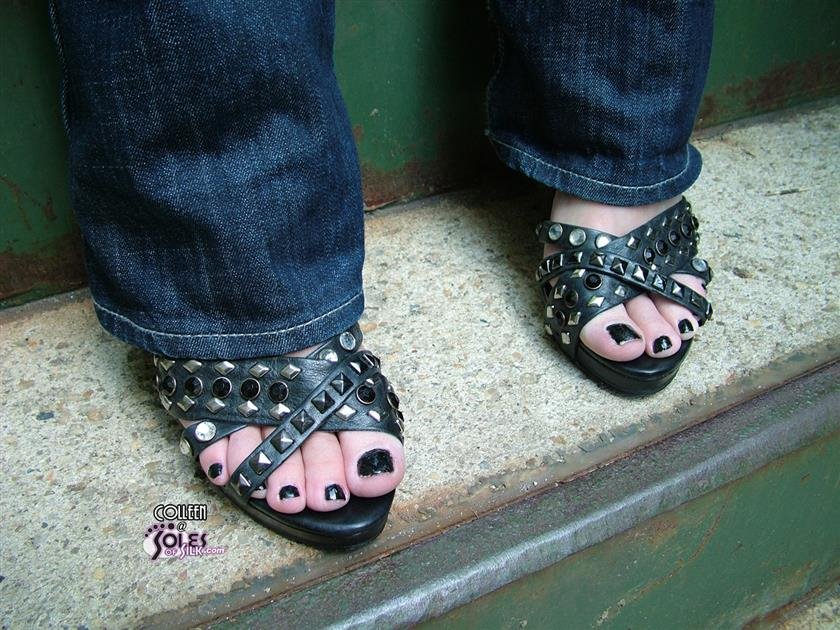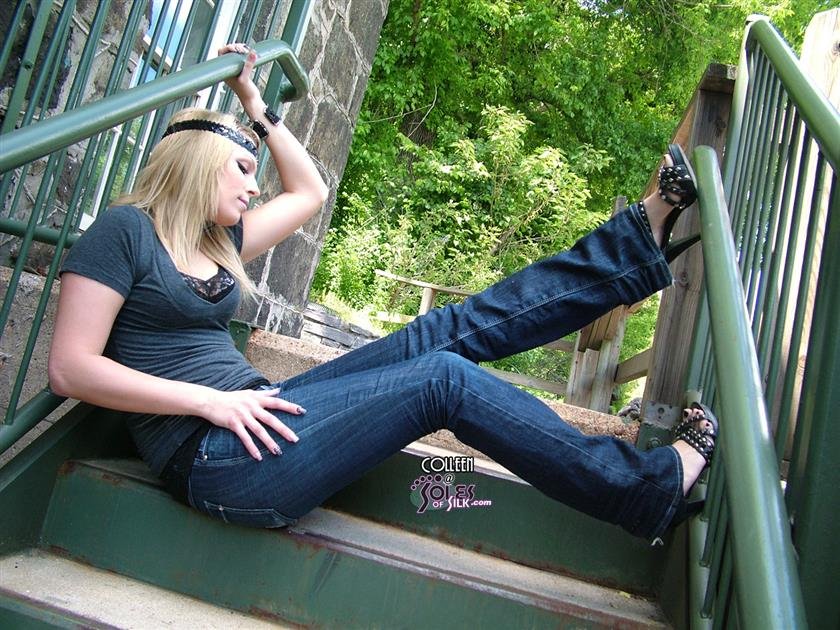 Description:

Sometimes the less planning you have, the better the results. This was the case with the set below where Colleen and I just got in my car and headed down to a small historic town to do some photos. Colleen had been itching to pose for the site again, but had also wanted to try some more artistic types of shots during our time together. I was happy to oblige.

We found this staircase by chance being forced to walk on the opposite side of the street due to construction. The staircase started below a steel train bridge and ran along a store. The store was closed so I figured we had only a small chance of being asked to leave. Colleen liked the location and grabbed a pair of studded sandals and pulled them onto her slender size 8 feet. From that point on, we shot her all over the stairs and sitting beside the fence opposite the building. On the other side of that fence was the train tracks that crossed the bridge a few yards away.