Soles of Silk - purple fencenets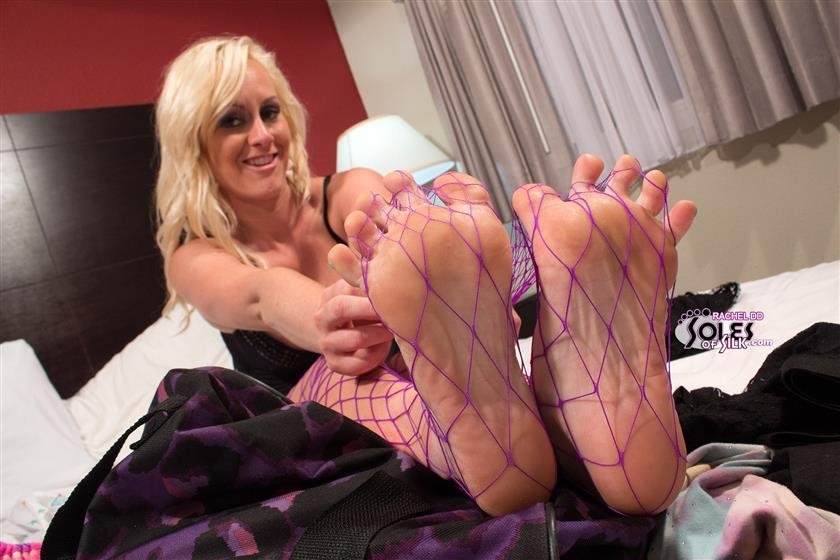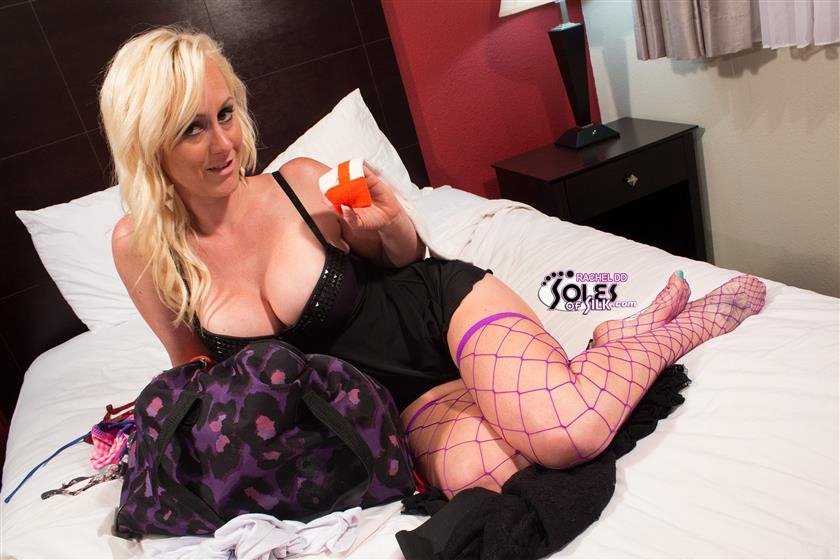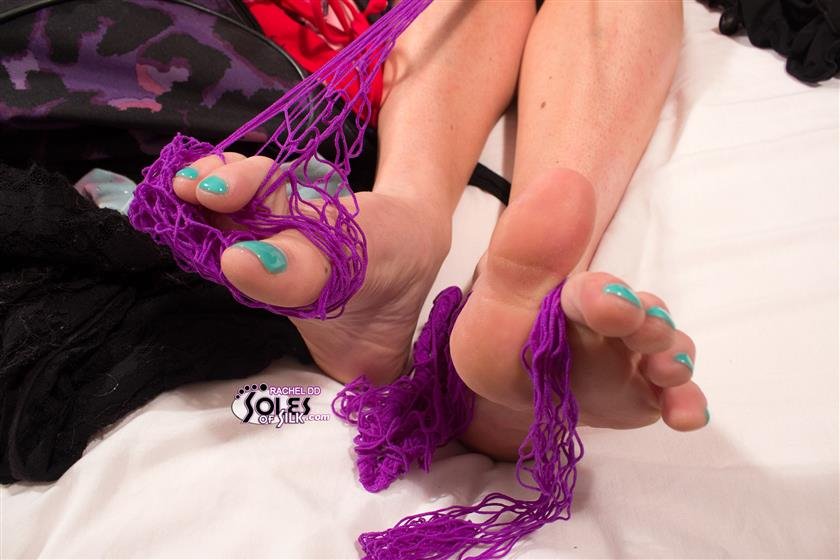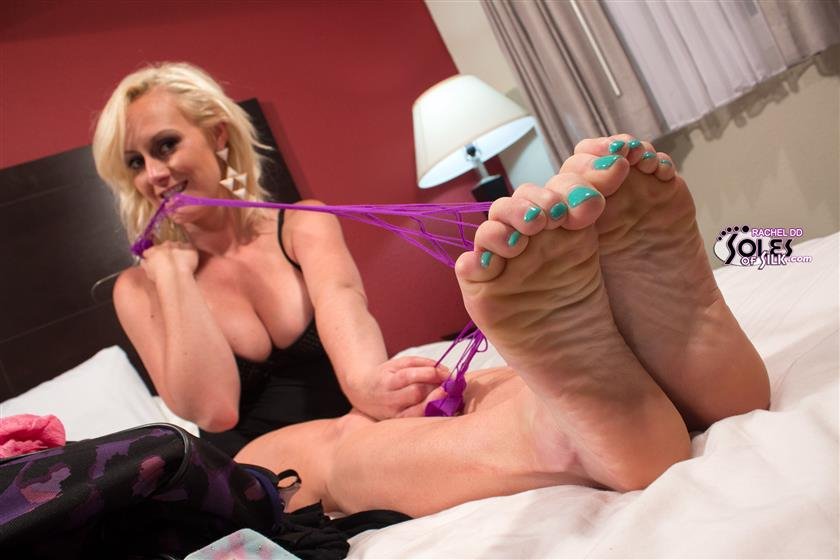 Description:

The day I met with Rachel DD to do sets I brought some stocking with me for our indoor sets. One of the pairs I brought were a bright purple pair of fence net thigh highs. They're a little funky and something a little out of the ordinary.

When I showed the stockings to Rachel she thought they were really cool. She threw on an outfit that the stockings would work with and then asked what I wanted to do with the set. I decided to keep it simple and told her to leave her bag of outfits right on the bed for the set and during it, she could organize her clothes and maybe pull out some other footwear.

Once we got into the set I realized how much color was involved with the set. Not only did we have the purple fence nets, but Rachel's teal toes, and the vibrant red walls all really caught my eye... Well, when I wasn't staring at those adorable little feet of Rachel's. I will admit, it's hard not to stare at those when they're in front of you!