Soles of Silk - boots stockings stairs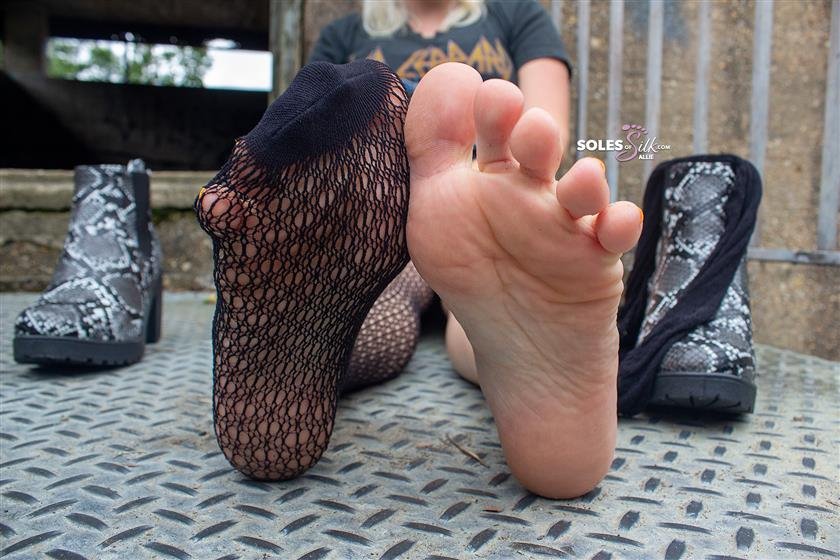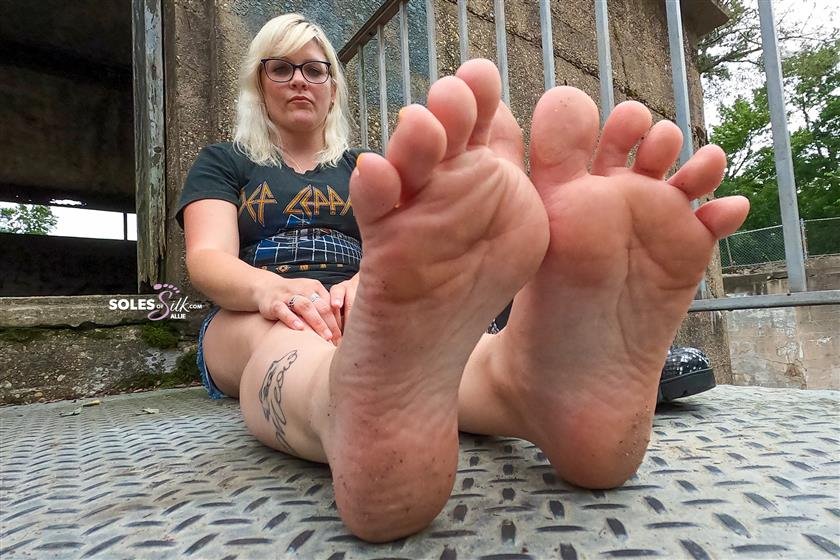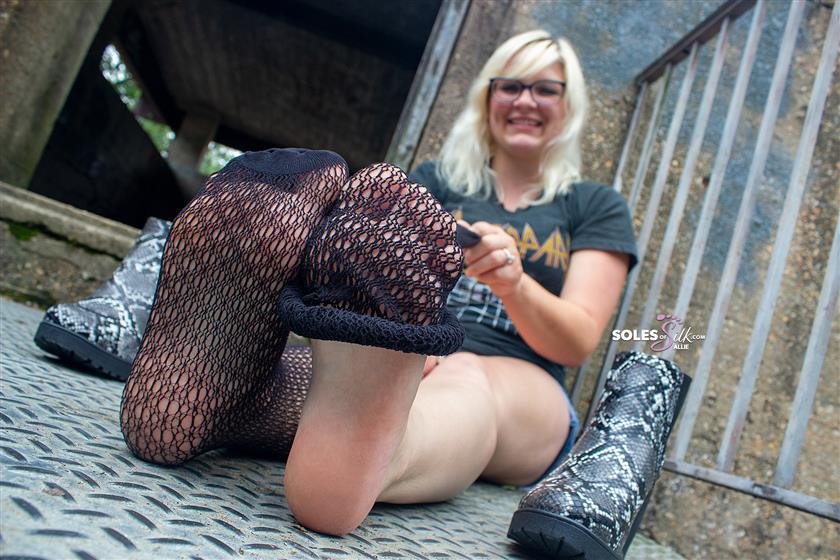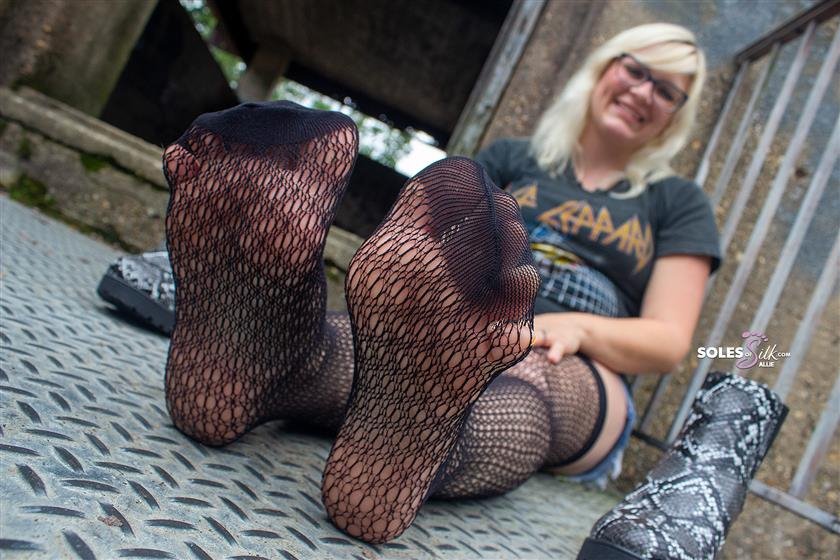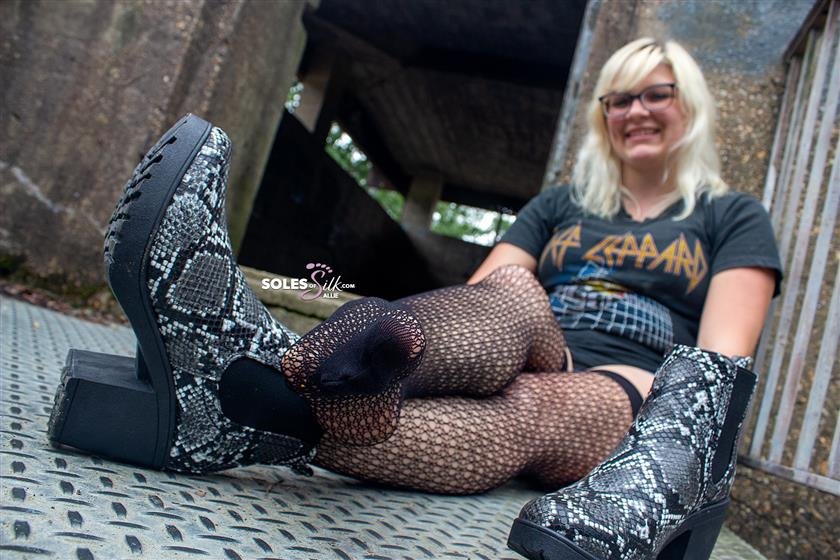 Description:

The more footwear a model wears in a set, the larger the set usually becomes. In this case, a pair of black and white snake skin boots and some black thigh high stockings means that you're going to spend a lot of time looking at Allie and her tiny size 5 feet when you look through the set below. The thing is though, that's exactly what I was doing when shooting this. I was spending lots of time gazing upon Allie's dainty feet as she took off each layer of footwear. I never wanted this to end!

This was Allie's first set that she shot for when she made her 2020 return. It had been three years since I saw her or those small feet. Man, talking about missing out on something great for way too long! I couldn't stop taking photos.

Allis sure owned 2020 as far as shooting new sets was concerned. This set helped spark that desire to make sure she kept getting back in front of my camera time and time again. Little did I know that this was just the beginning and a lot more amazing sets would soon follow.