Soles of Silk - black boots socks bench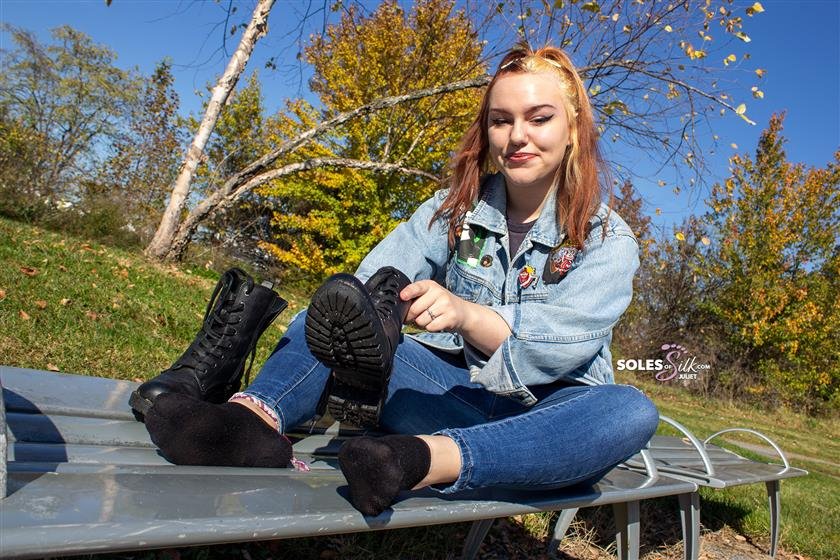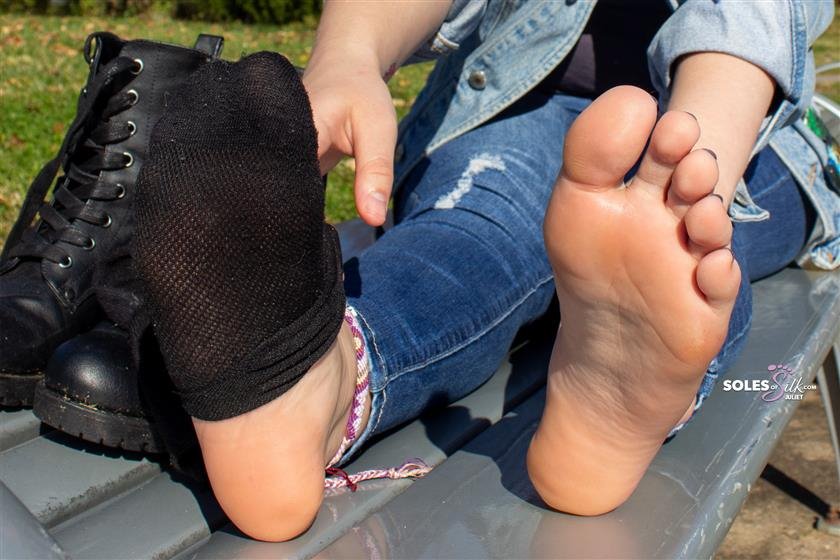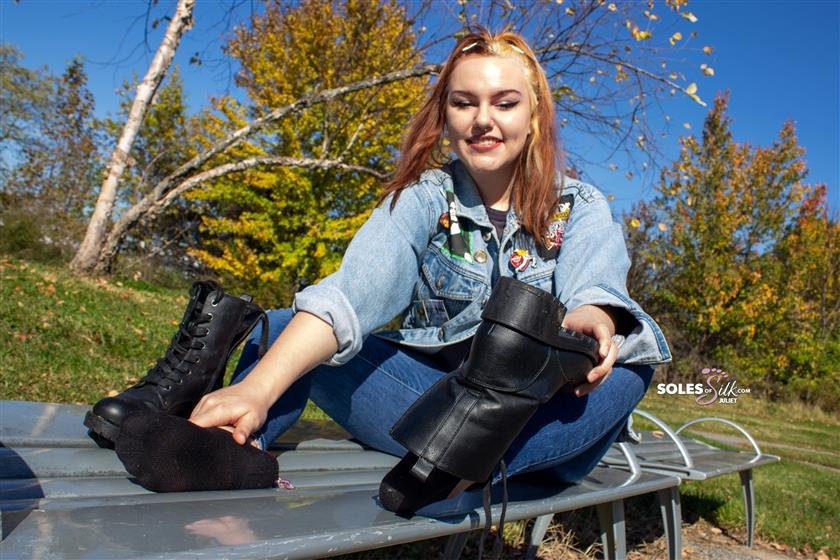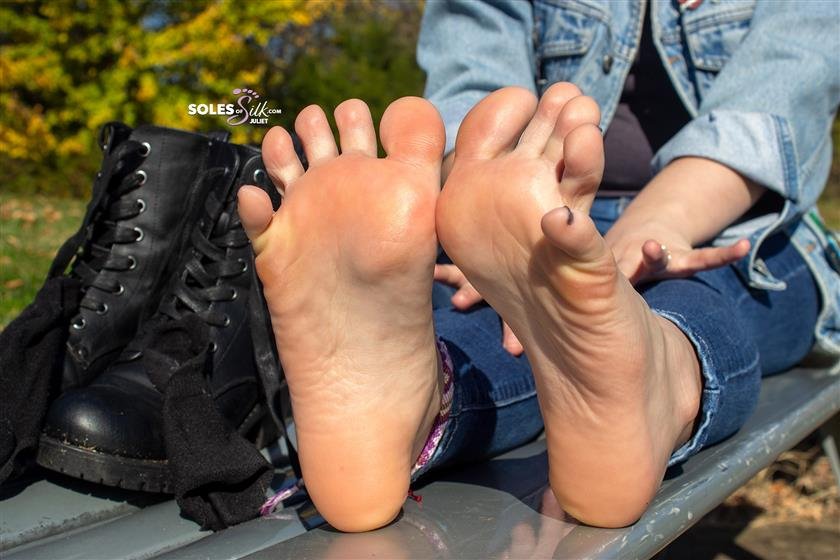 Description:

It's a nice, sunny day at the park and Juliet's feet are getting quite moist inside her black boots and socks. After a bit of walking, Juliet finally finds a bench where she can sit down and relax.

Since no one is really around, Juliet decides that it would be the perfect time to also let her 18 year old feet air out a bit. They've been in those boots for way too long. Plus, feeling that breeze blow between her toes would feel amazing. So off with the boots and off with the socks. Lucky for you, you get to see it happen.