Soles of Silk - and chill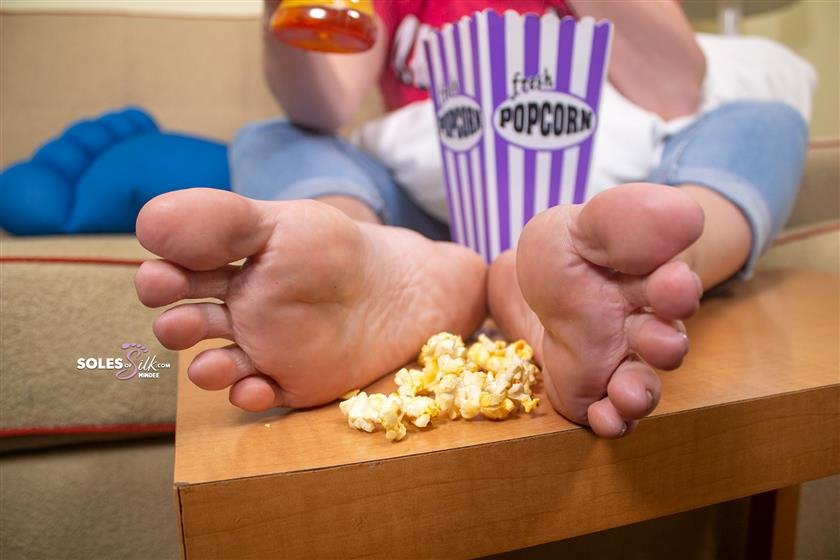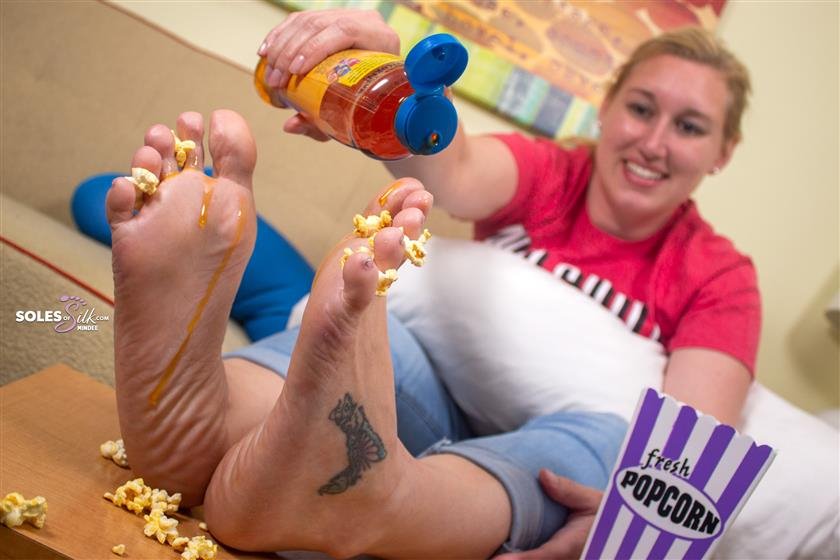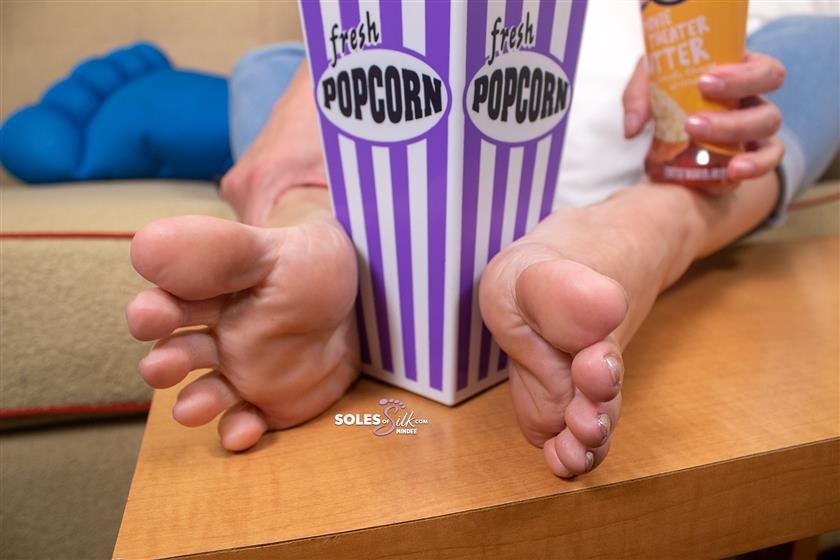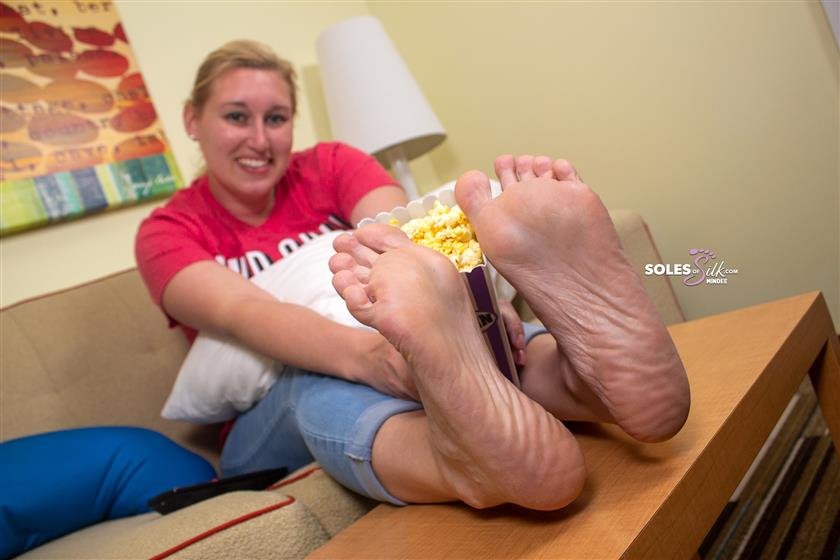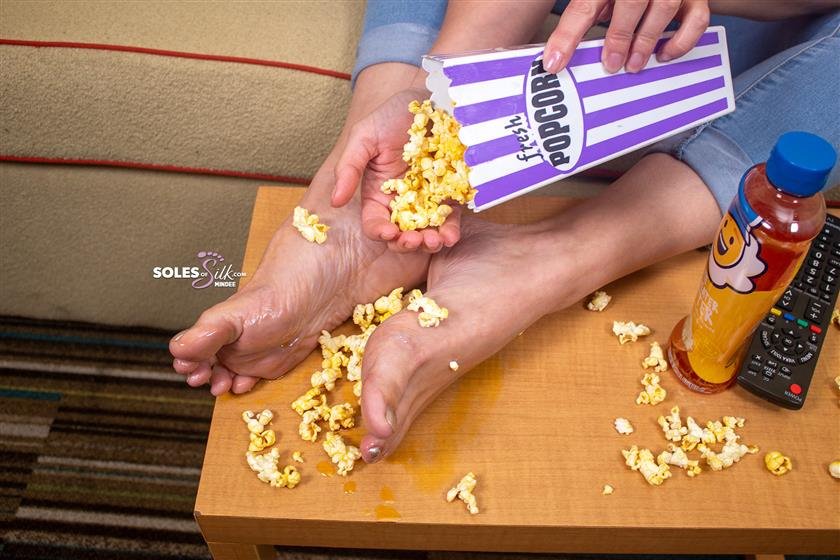 Description:

Okay, funny story. I bought this "And Chill" slogan shirt for Mindee for this set, assuming that she knew what it meant. She did not. After the set was over, she kept the shirt and her son ended up wearing it to school and having his teacher call home asking her if she knew what he wore to class. She still had no idea. I had to explain it to her weeks later! Oh Mindee!

Back to the set though. I gave Mindee some popcorn and butter for this set. I told Mindee to enjoy the popcorn and stick it between her precious toes. Some people say they love when women's feet smell like buttered popcorn, which my ex's feet used to smell like. So fans who love that smell, this is right up your alley.

Mindee, naturally had some fun with the butter in this set. Her feet got nice and slick and I couldn't help but smear some popcorn against those soles and from between her toes for a snack while shooting. Lucky me!