Soles of Silk - blue sneakers tennis courts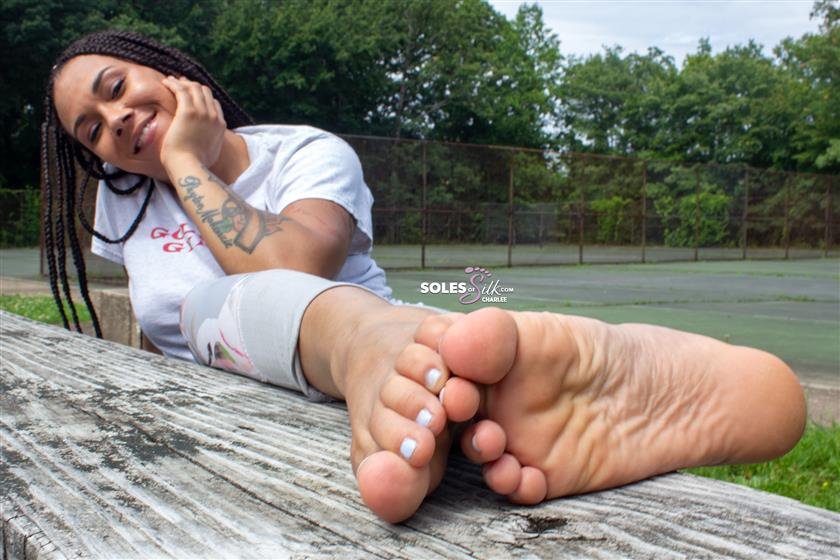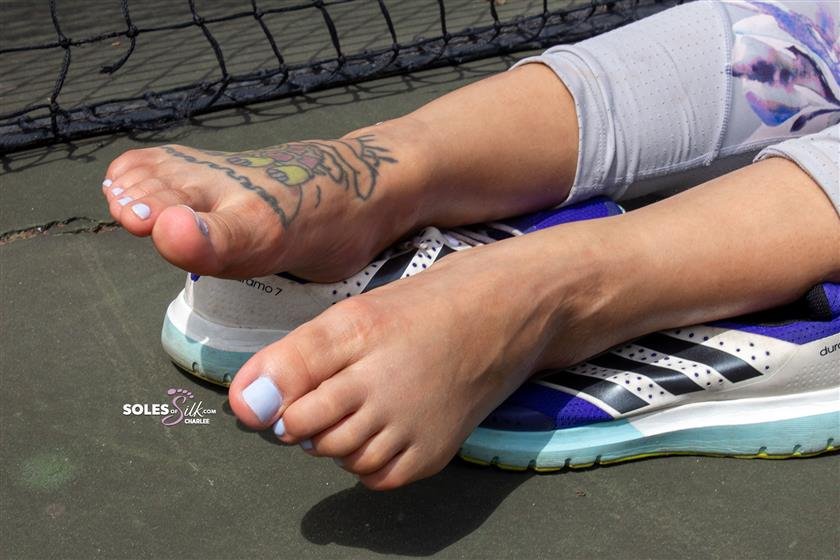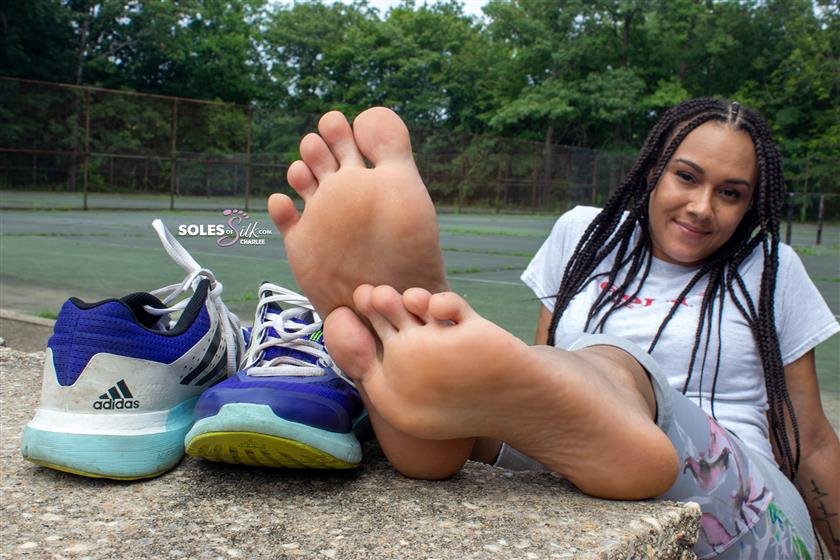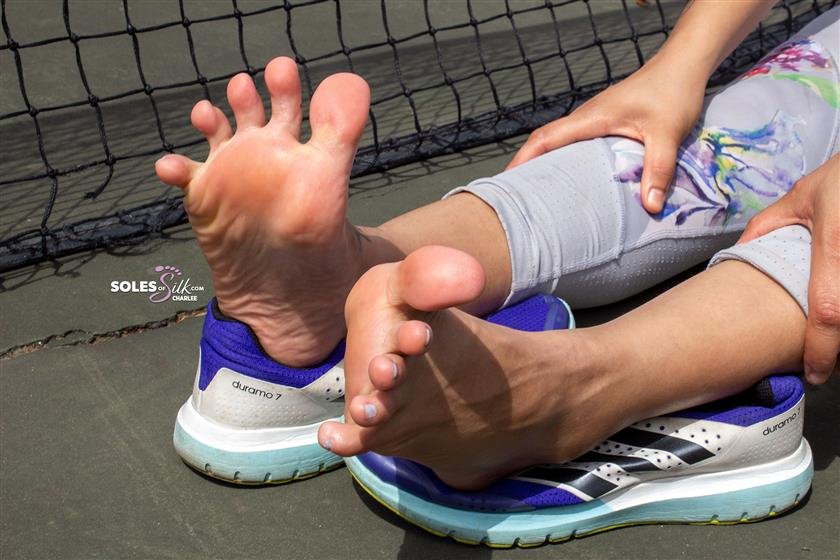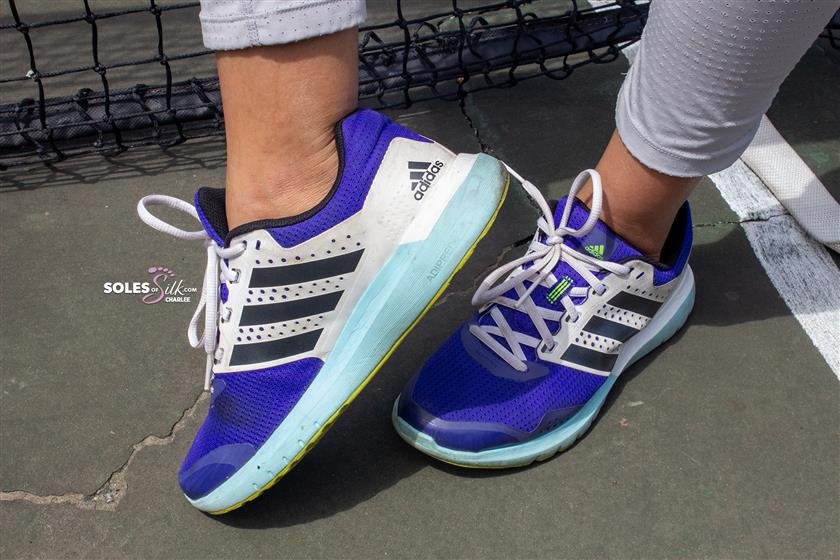 Description:

It had been a few years since Charlee and I had last shot. We were long overdue. In the days leading up to her visit back home, we talked about possible shoot ideas. Of course, I told her I'd like to do some sets with her in sneakers without socks. She laughed, knowing full well how much I love her sweaty feet. Can you blame me?

Anyhow, when the day came for us to shoot our first sets, she arrived wearing the blue sneakers seen in the set below. She knew we'd be doing at least one sneaker set that day, so she came prepared. This also meant that her feet were getting moist inside her shoes already.

For the next, I'd say, 20 minutes, we walked around a college campus looking for a place to shoot. I wanted something sporty, but both the football field and baseball diamond were in use. That left us with the tennis courts. Worked for me as she could stick her feet in the net too. Plus, that gave me 20 extra minutes of her feet sweating inside those shoes on what was a very hot day.