Soles of Silk - colorful sneakers bleachers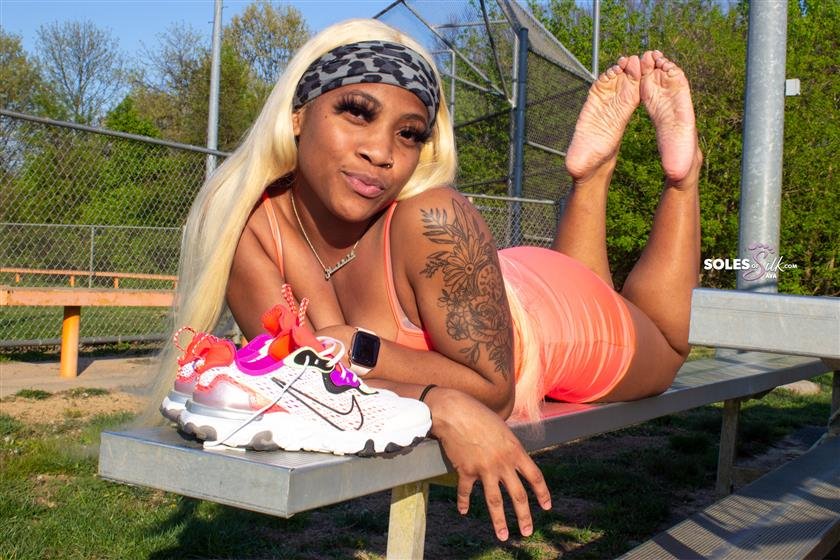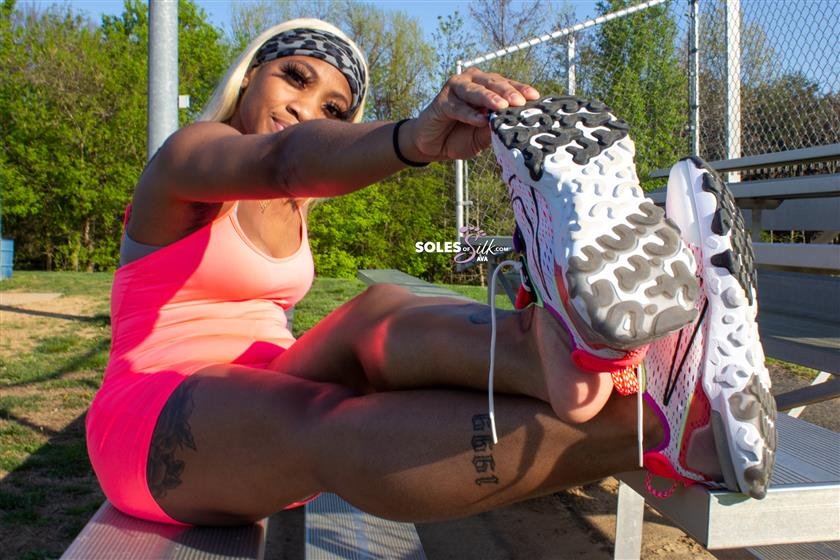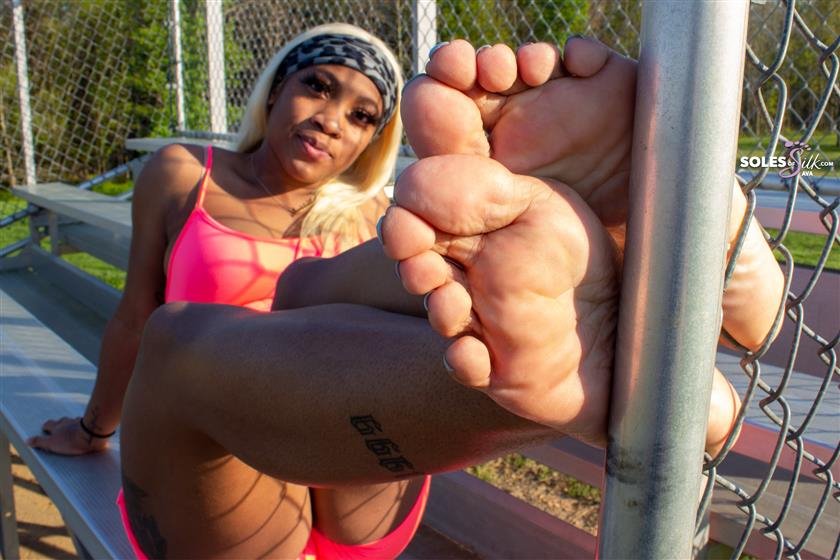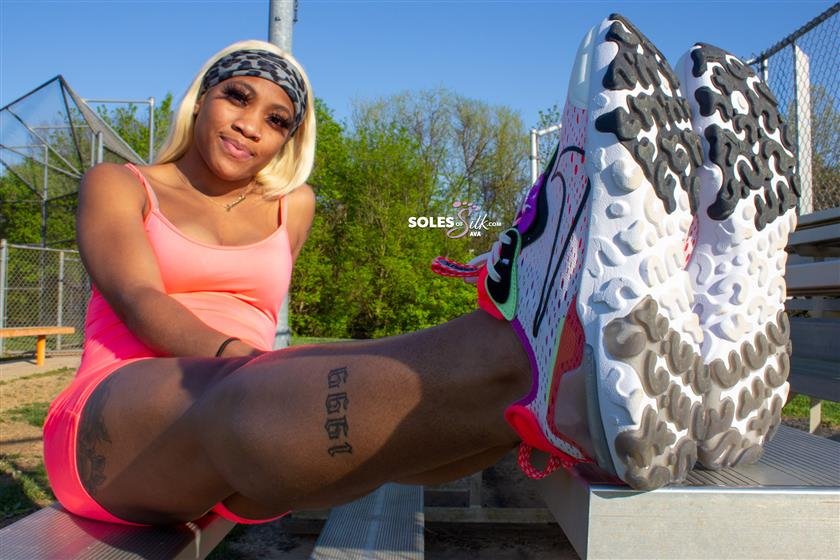 Description:

Many people say a sequel or remake is never as good as the original. While not a remake, this sneakers and no socks set was only done because of how much I loved Ava's Gray Sneakers set published earlier this year. I gushed over how much I loved that set and it was one of, if not my favorite set of Ava up to that point. Well, it has been surpassed.

Welcome to my new favorite set of Ava, which is also a sneakers and no socks themed shoot. Just like last time, the sun is pretty vivid, but this time around, Ava is wearing some rather colorful attire. And because she's sitting in the bleachers, I was able to some really good angles in this one. Some of these shots you might open them and feel like you're inches away from her big feet and warm, sweaty shoes.

As members, you might not have realized it, but I did make a photo from this set into the header bar in the guest section of the site. I told you I loved it, didn't I?