Soles of Silk - blue tennis court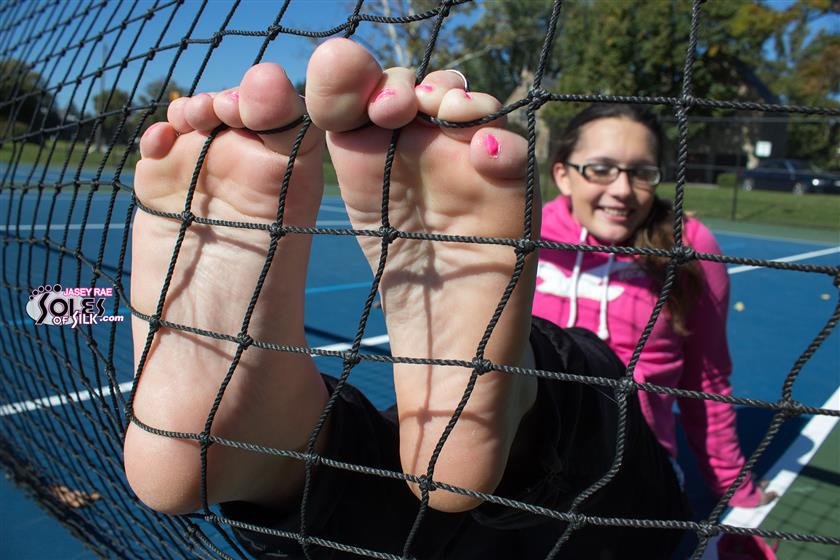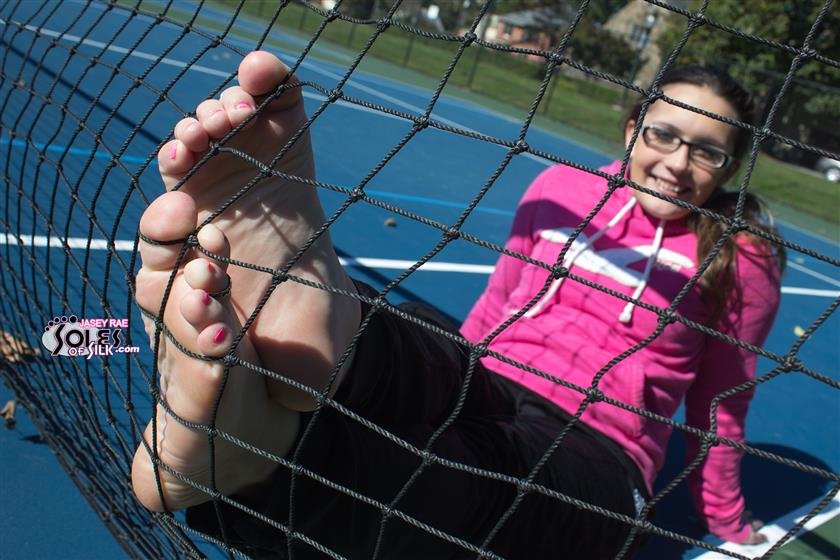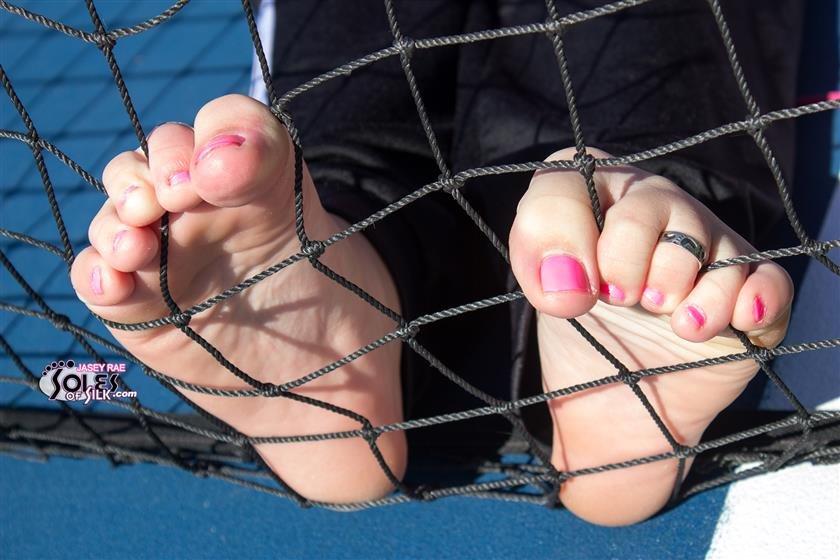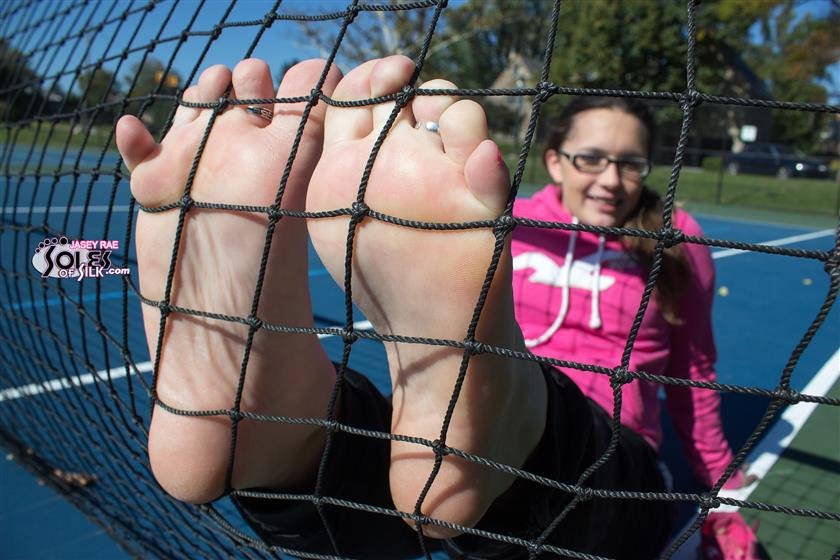 Description:

This mini-set was done with Jasey Rae immediately following her Pink Tennis Shoes set. I decided to have her stick her feet in the netting of the tennis court and originally intended it to just be part of the main set. Because it was only 11 photos and the setting changed drastically, I decided to just hold onto these photos and post them as a bonus set one day.

Jasey's little soles looked so cute pressed against the net. What I loved best, however, was seeing her itty bitty plump piggies grabbing each strand of the netting. She knows how much I adore those toes of hers, so she made sure they were coming through the net right at me. Now that I think about it, having her feet stuck in a net was probably my best chance to grab them and give them that massage I've been denied for ages! Damn it!!!

After 11 photos were taken, some people came by and it looked like they were going to use the courts. Jasey threw her shoes back on and we were on her merry way.