Soles of Silk - blue bench bike rack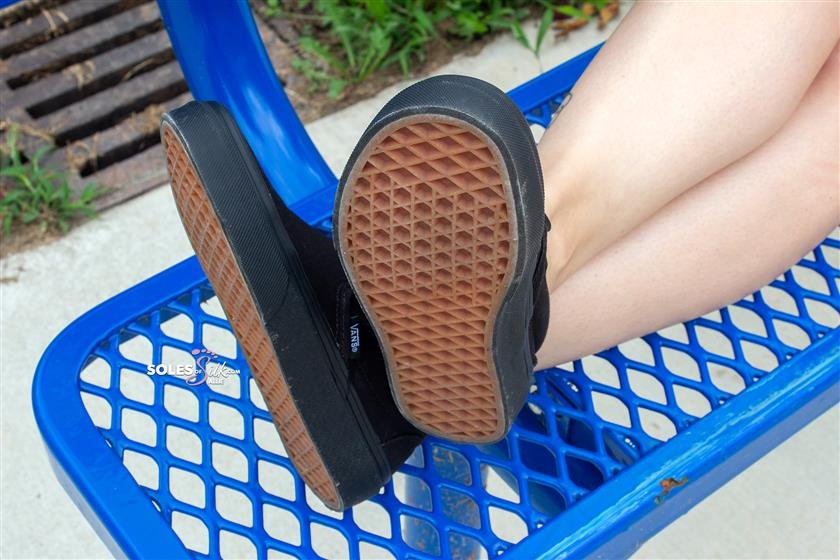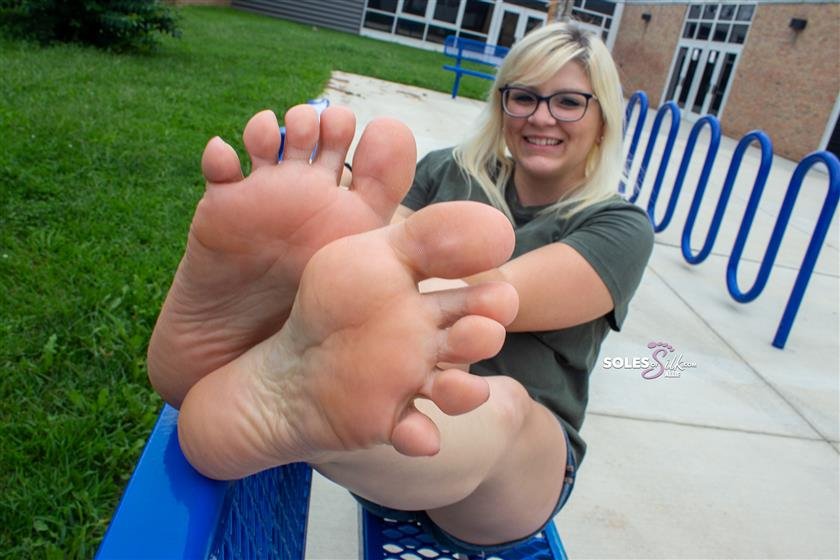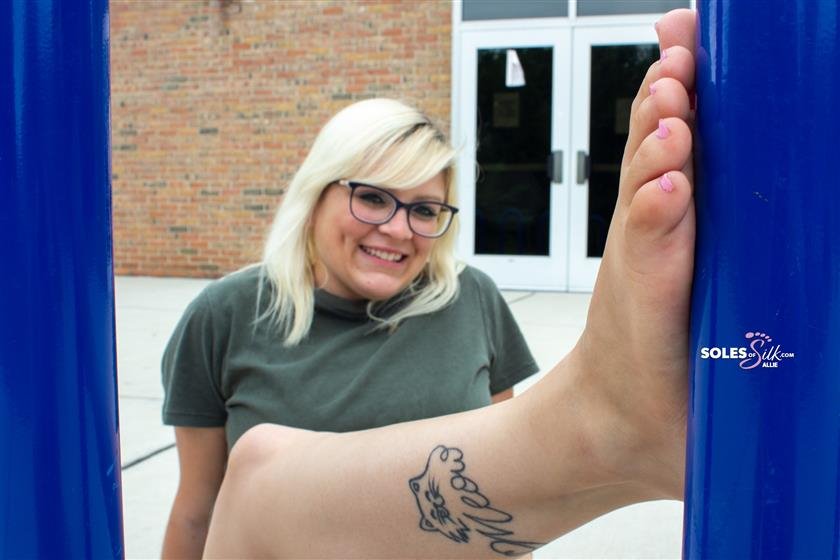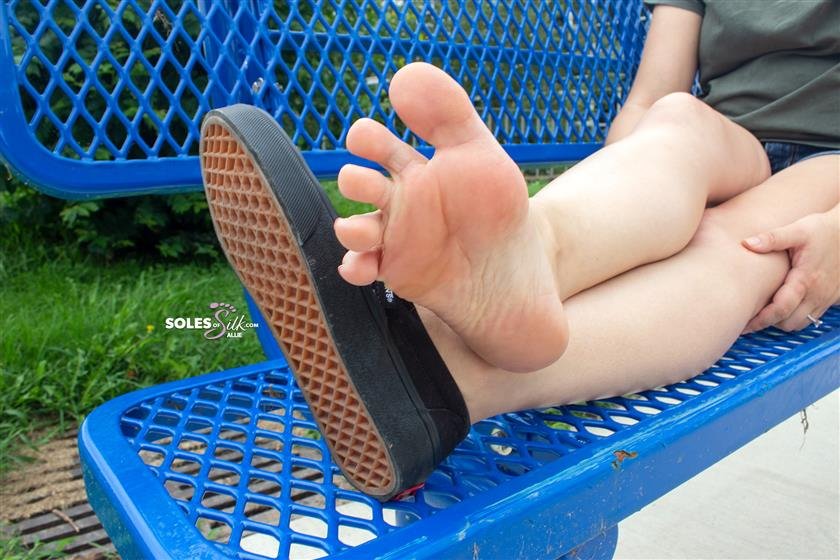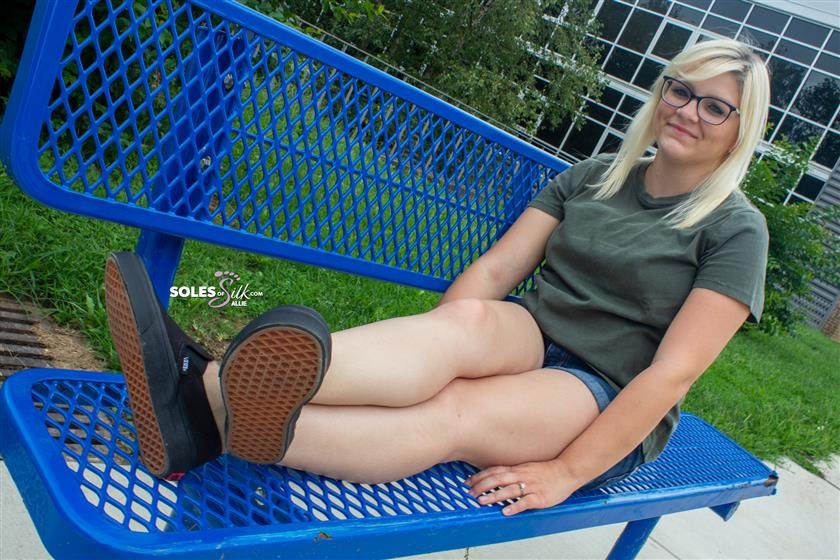 Description:

How many times have I said that the simple sets are sometimes my favorites? Something random. Some where random. The theme? Random. That's what this set is. We had to drive around for a bit to even find a place. When we drove past a school and I saw the bright blue benches outside, I pulled over. No one was around since it was the weekend, so we decided to go ahead and shoot.

Since we didn't really have any ideas in mind for the set, I just asked Allie to use a pair of her sneakers. Lucky for me, she was already in them and without socks. She knows what I like and I guess, anticipated what I was going to ask.

If you, like me, love a pair of sweaty female feet, you're going to love this set. Best of all, I think Allie's little feet are really showing off just how tiny they are. And they are indeed, tiny!