Soles of Silk - slides bench walk path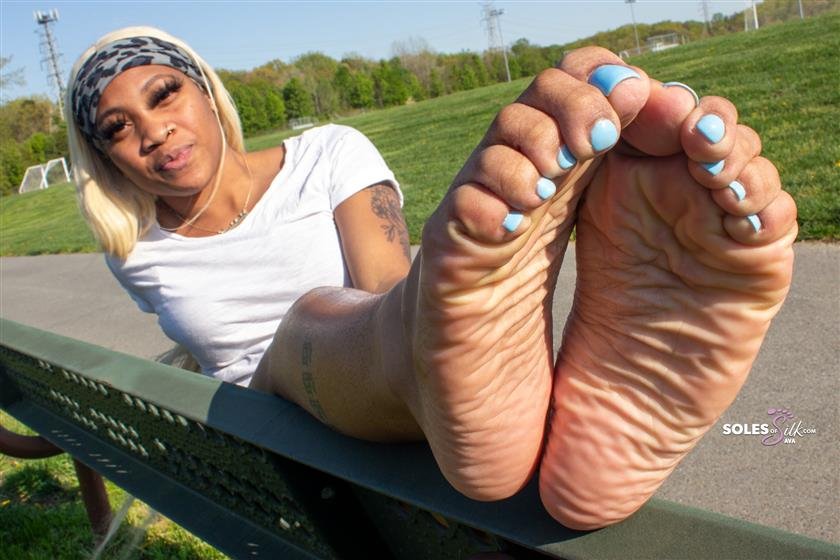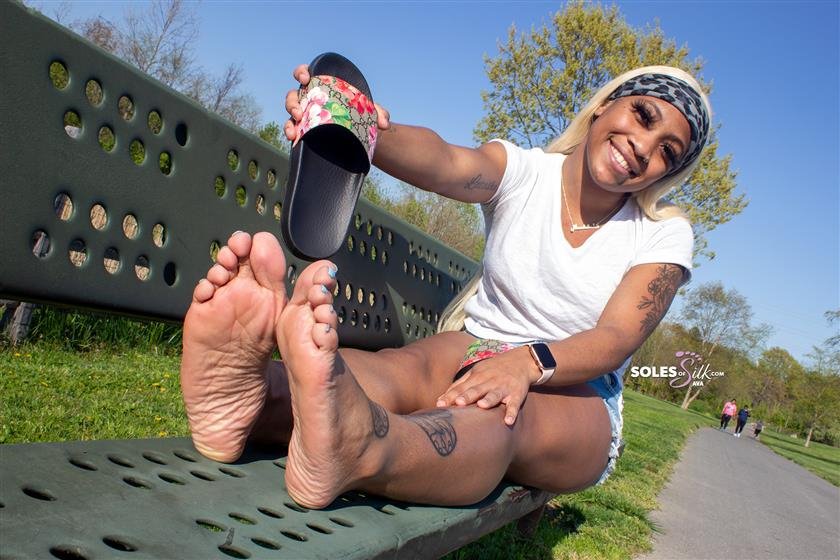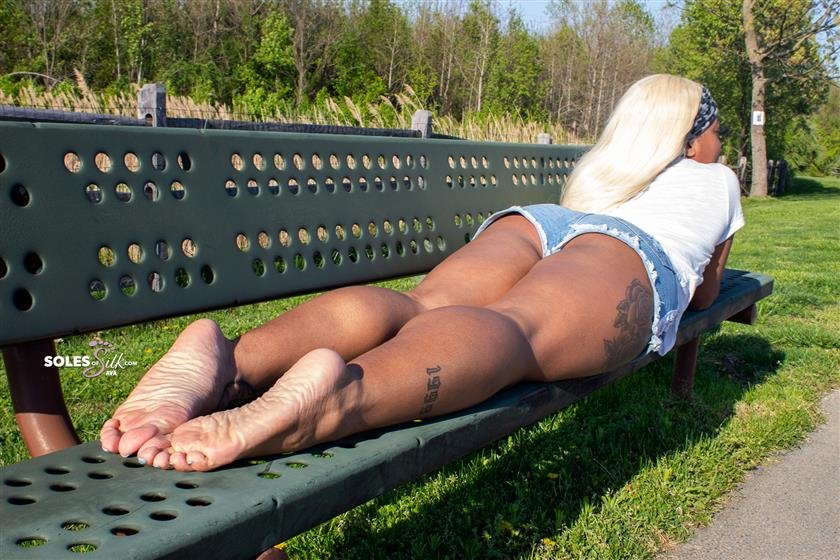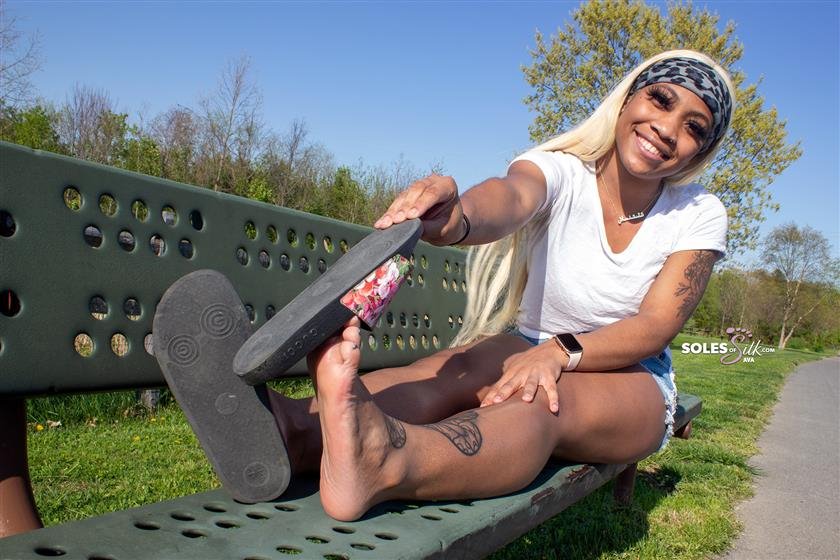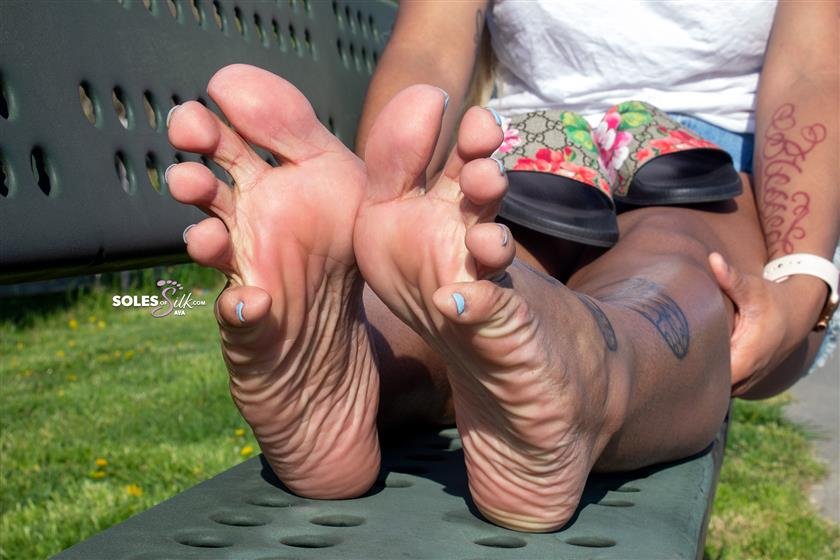 Description:

In 2020, Ava shot two amazing sets that I absolutely loved. Those were her Ravens themed set and the Gray Sneakers set published earlier this year. Both were stellar and some of her best sets to date. I was itching to get in new sets with her here in 2021 and I finally did.

This set was the first of four we shot during that week - each of them on par with the ones she did last year, or maybe even slightly better. I guess we'll see when it comes time to rank my favorite sets of 2021, won't we?

As for this one, it's a simple set we shot on a bench at a rec center. The bench just so happens to be located along the walk path around all the ball fields. This meant we were out there for all to see and I'm sure we got a few looks. I mean, I wouldn't know. I was too busy looking at Ava's size 9 soles.