Soles of Silk - manor bench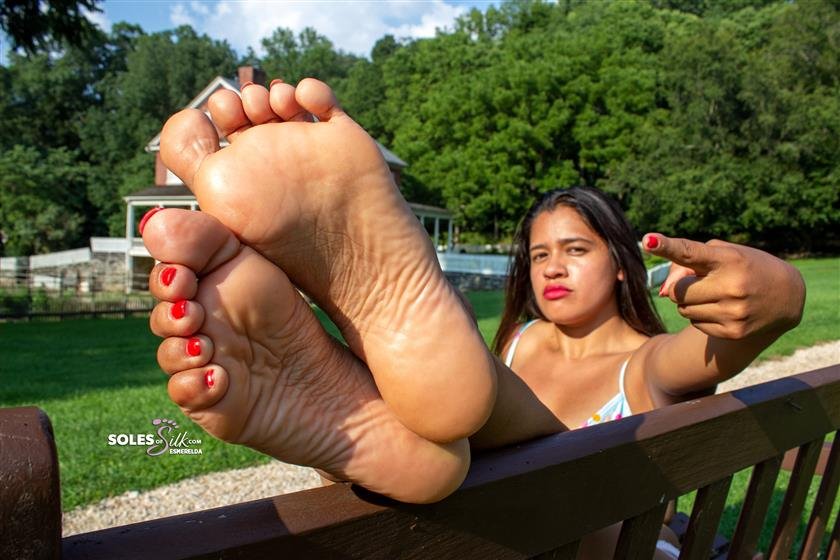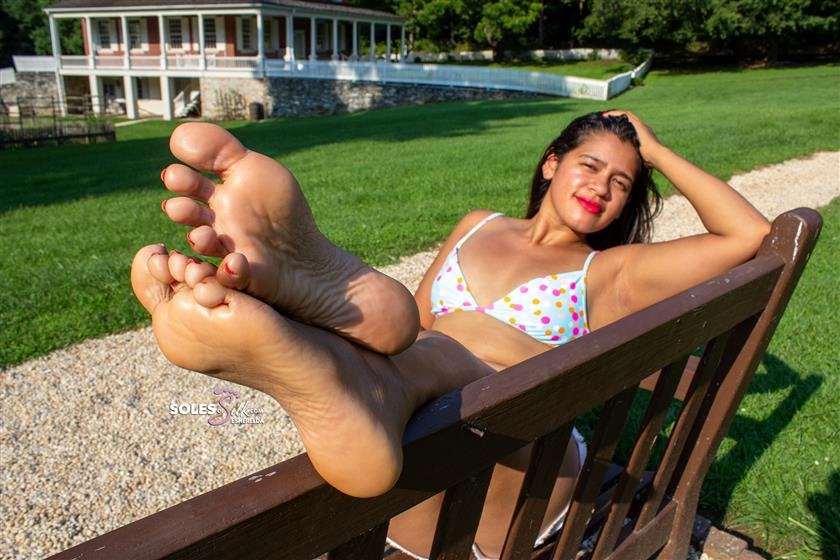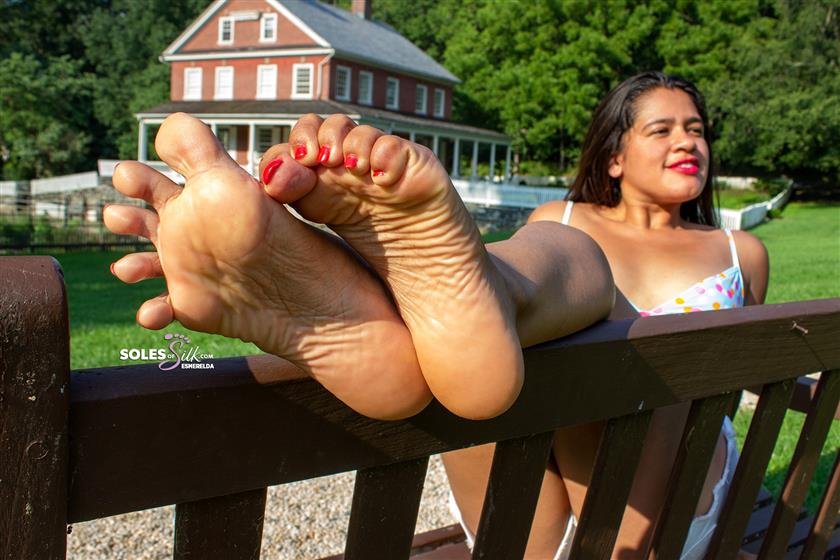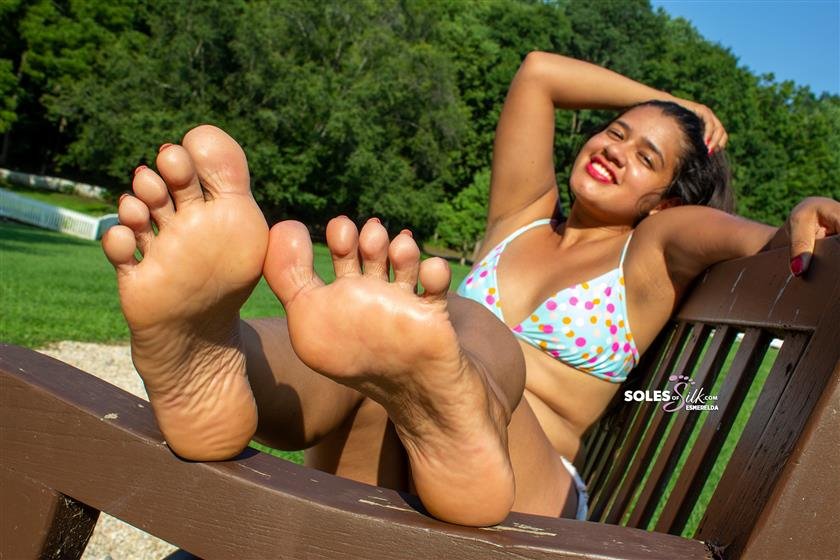 Description:

By time Esmerelda and I had made it to this set, her third on the day, the sun was out and was glaring overhead. We were both sweating, which you can clearly see in the photos below as far as Esmerelda is concerned. If you like sweaty feet, hers are glistening and oh so moist here.

The fact that her feet were moist really made this set pop just a little more with her wrinkles and toes catching some highlights. Since I was sweating too, I don't think I really noticed it so much at the time, but once I went back through the photos, I was pleasantly surprised.

Although this set wasn't super long, we got right into the foot photos because it was so hot. Some great poses were had nonetheless, so I'm sure you're going to find something you like in this one. Photo 21 does it for me. Talk about adorable!