Soles of Silk - movie rack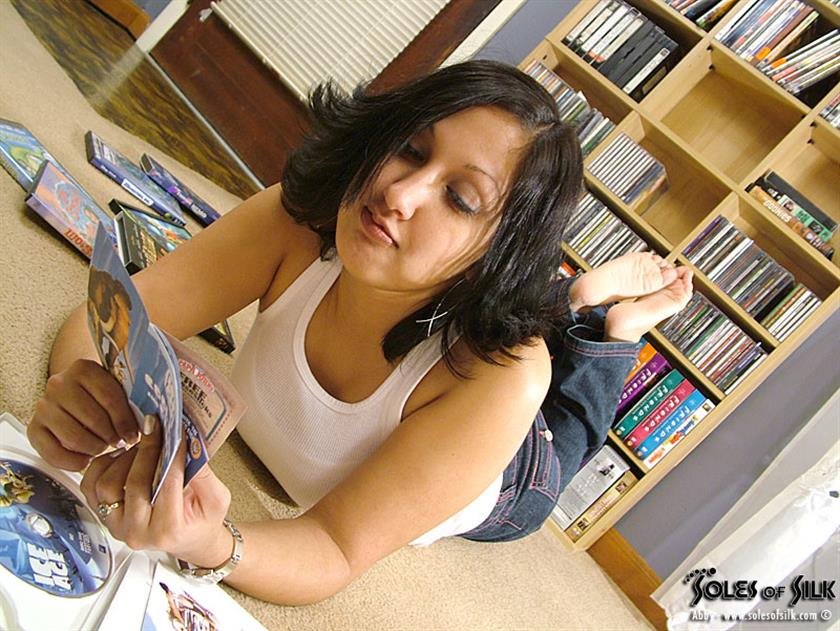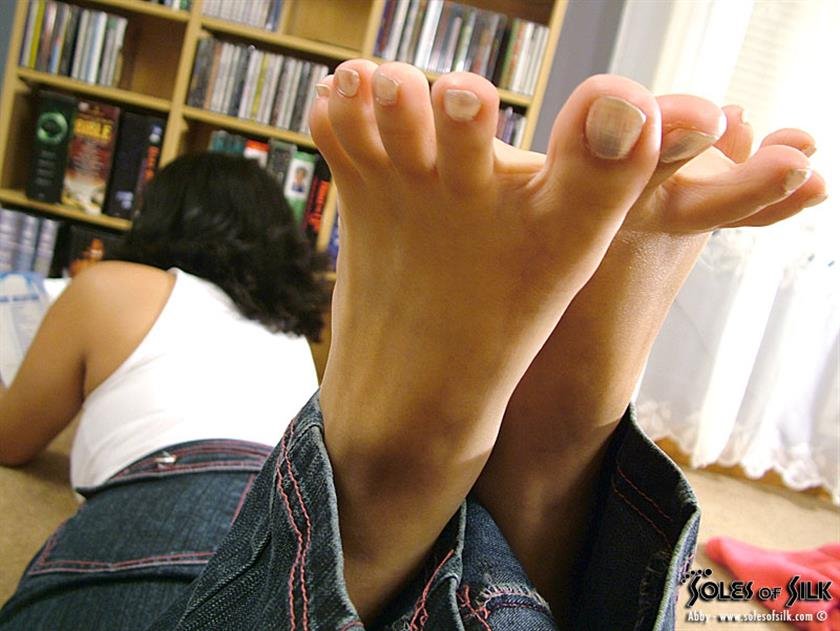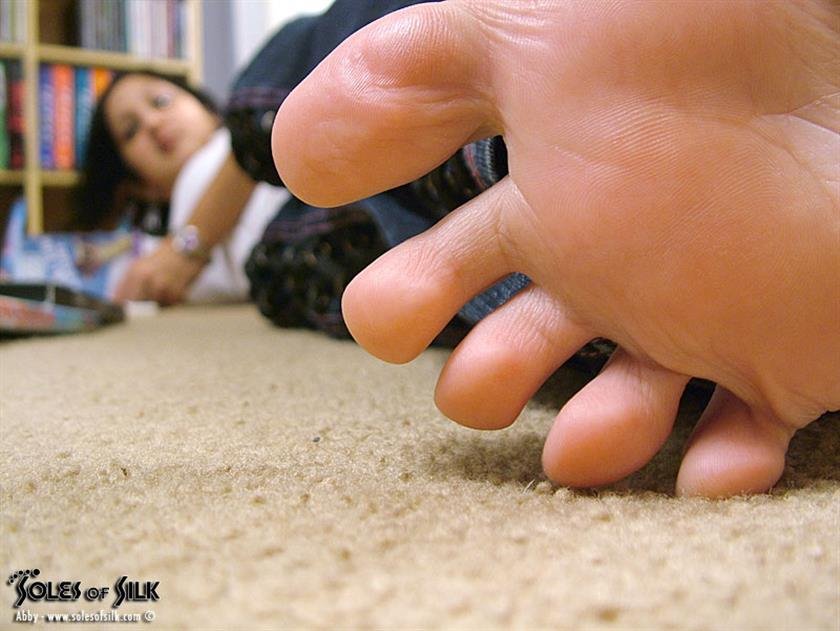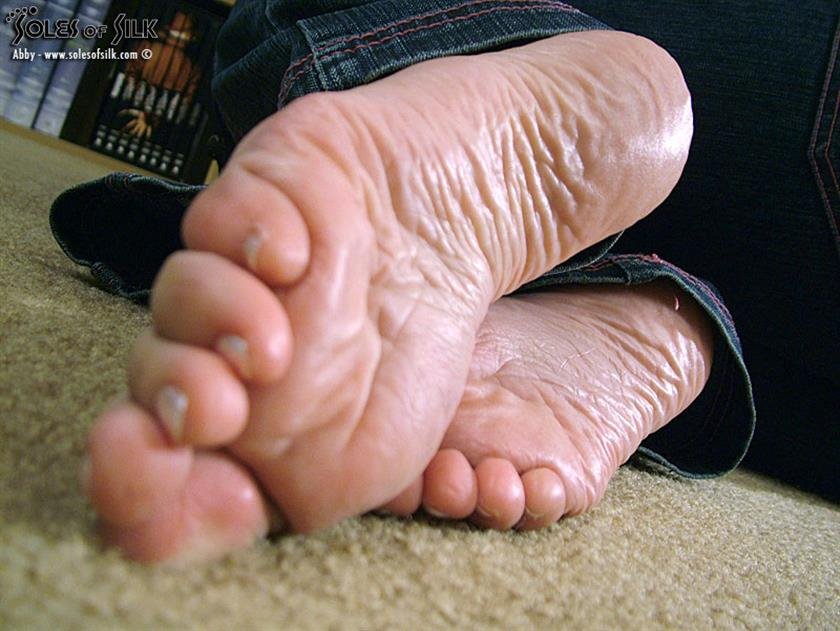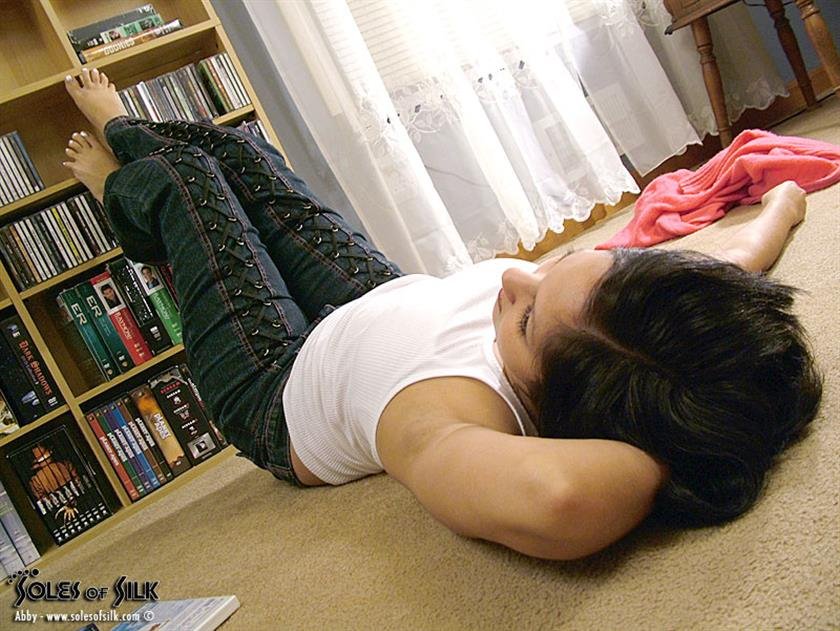 Description:

With

the recent cold weather, Abby

decided to make it a night indoors

with a good movie. Things are much

warmer inside, especially when this

Latina has her shoes off!

Grabbing a few DVDs off the rack,

Abby beings

to thumb through her selection. Would

it be "Lilo & Stitch?"

Or maybe "Scooby Doo?" I

don't think any of us are really concerned

as long as we can watch the show Abby

is treating us to.

Abby's

trademark is the millions of tiny

wrinkles along her soft and very smooth

soles. If there was a model who personified

"soles of silk," Abby

is that girl!

Now sit back and watch, grab some

pop corn as we bring you tonight's

FEETure presentation... Abby's

Size 6s: Return of the Wrinkles!