Soles of Silk - river boots socks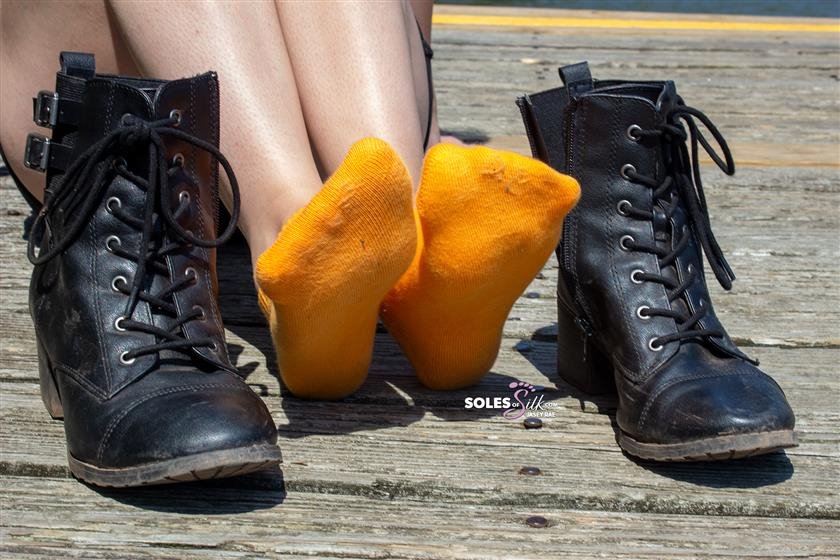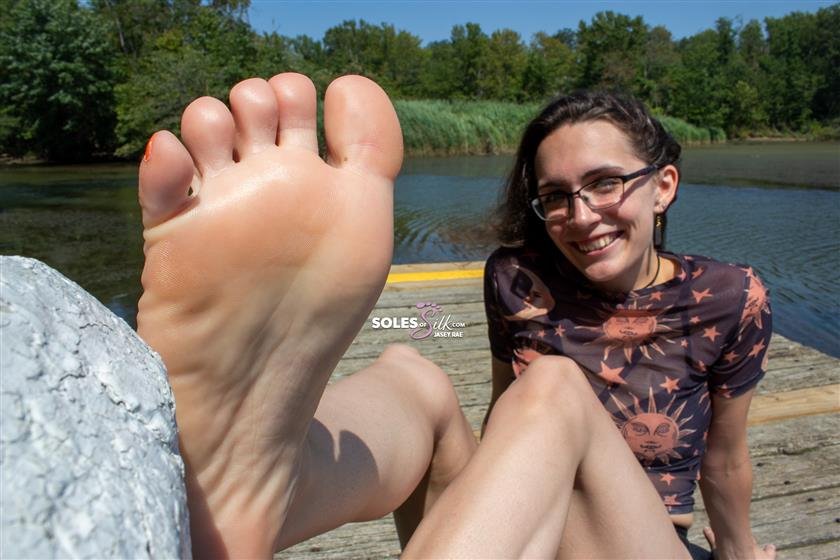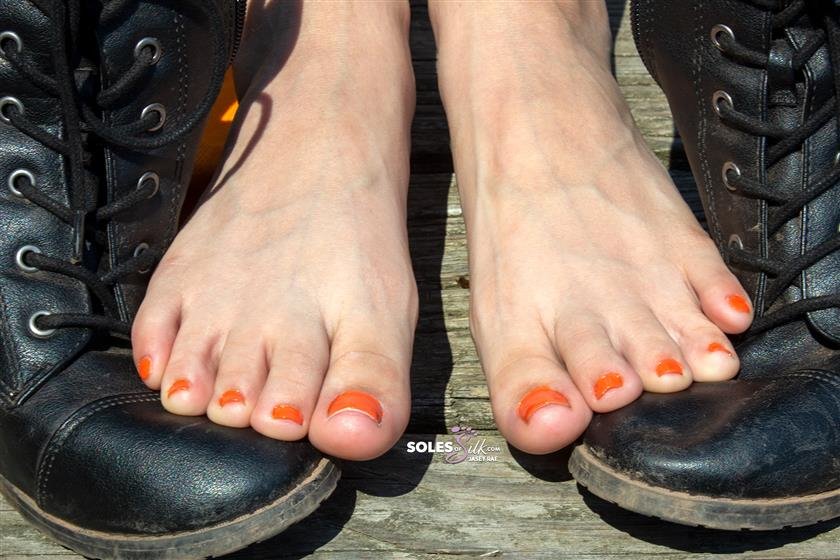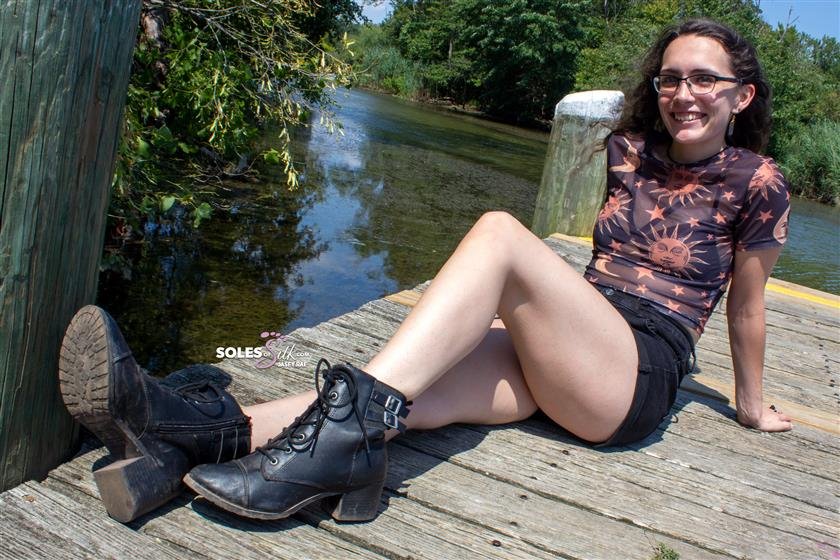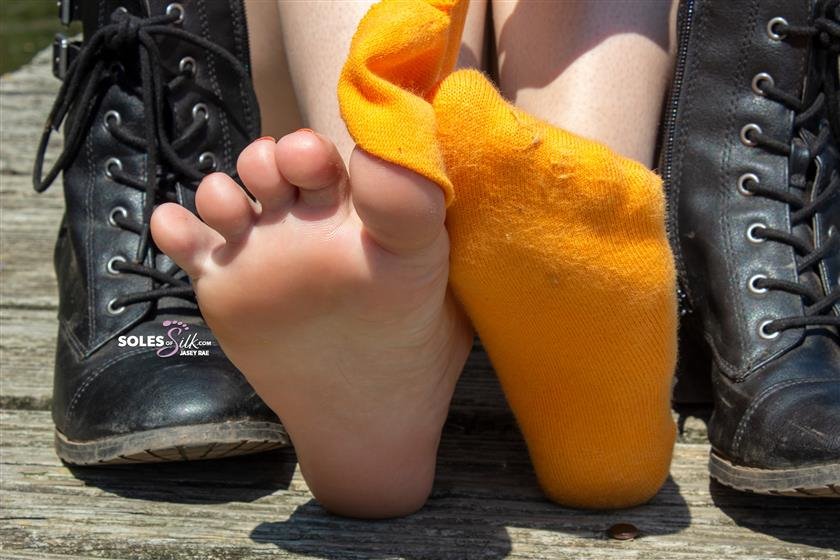 Description:

You know what's more adorable than Jasey Rae's tiny little plump toes? Jasey Rae's tiny little plump toes all moist from being trapped inside some boots and socks, that's what! Jasey brought a pair of boots along the day we got together to shoot this set and I wasn't going to pass up the chance to have her feet get all nice and sweaty for a set.

Naturally, I decided to pick a spot where we'd have to walk to for a few minutes. It wasn't like we weren't out searching all day on this day for a place to shoot anyhow. It was just one of those days where we kept running into crowded spots no matter where we went. Here, however, we lucked out.

Jasey sat down on the pier and I got ready to see those plump piggies be freed. First, however, Jasey had to pull off those bright orange socks. Then and only then were those toes able to finally air out. They're so damn cute, aren't they?