Soles of Silk - sunny boardwalk sandals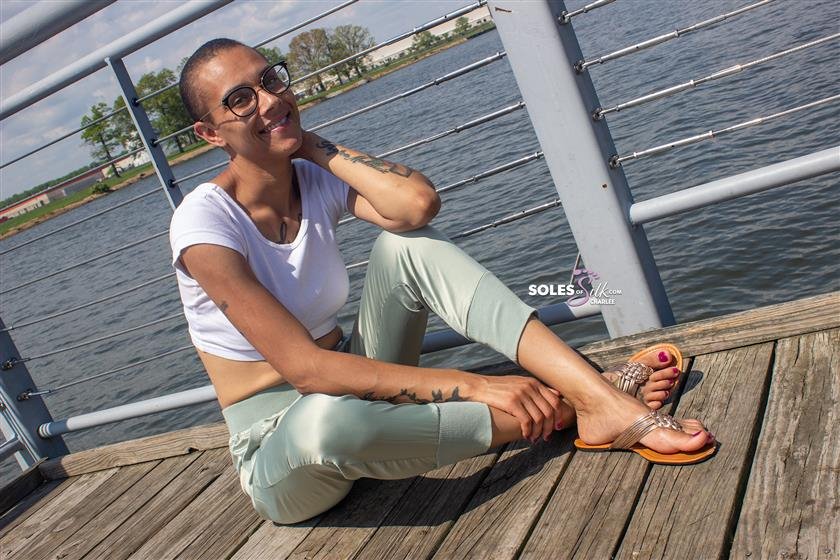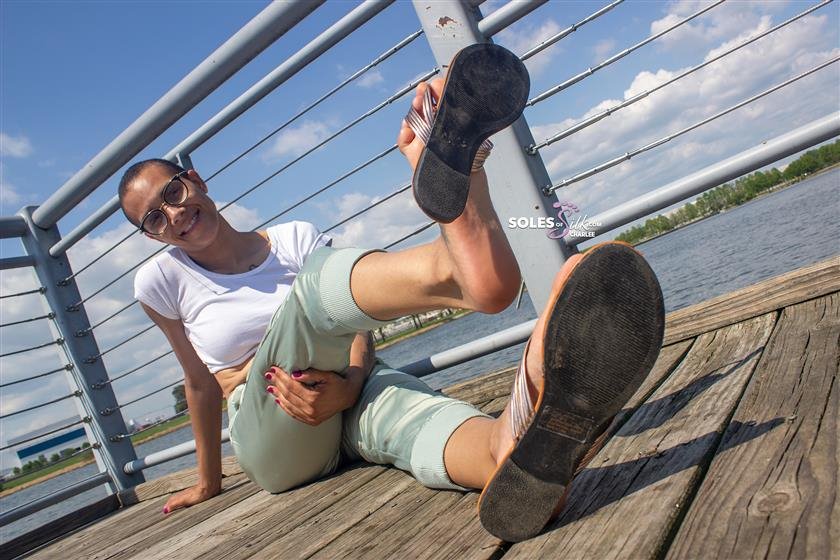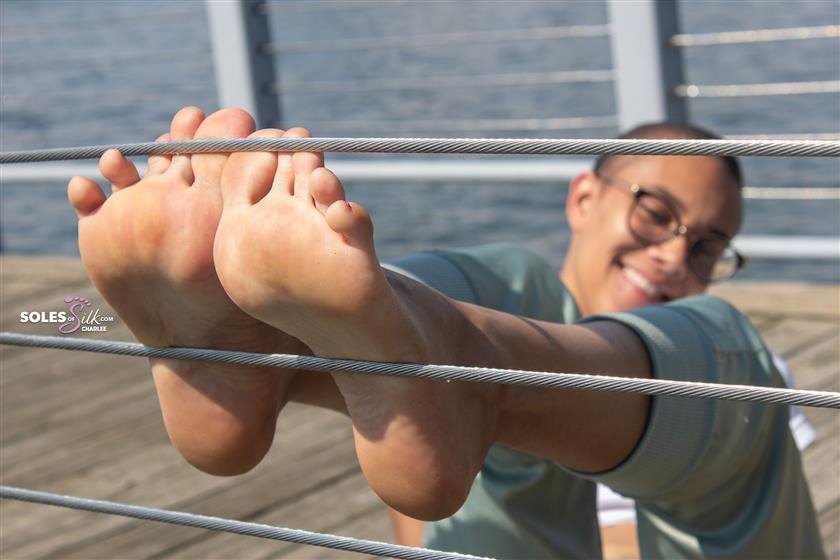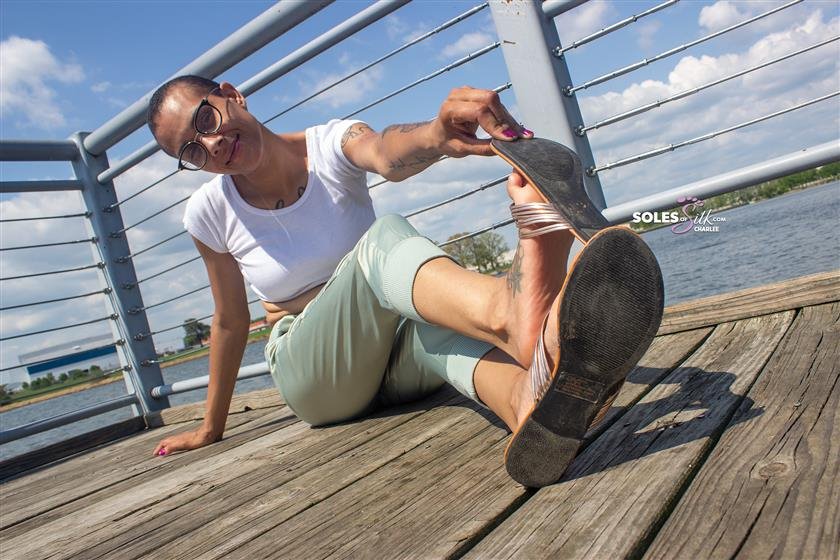 Description:

Charlee and I were out shooting and had scouted out a small waterfront park for a few sets. One of spots we decided to use was right along the water as there was no one around when we began. The area also had some wire fencing that I knew we'd also be able to use for some feet up poses.

Walking to the location, Charlee was wearing a pair of sandals. We decided to just keep them on since we hadn't done any footwear in the previous shoots on the day. We also figured it would match with the nice sunny day to have her feet proudly on display while still in her shoes.

There was nothing out of the ordinary with this set, just a standard, kick off the sandals and show those soles sort of thing that she's done so many times. Oddly, however, many of those sets are the ones that just come out so well. Sometimes it's best to keep things simple and that's exactly what we did.