Soles of Silk - colorful cat socks mini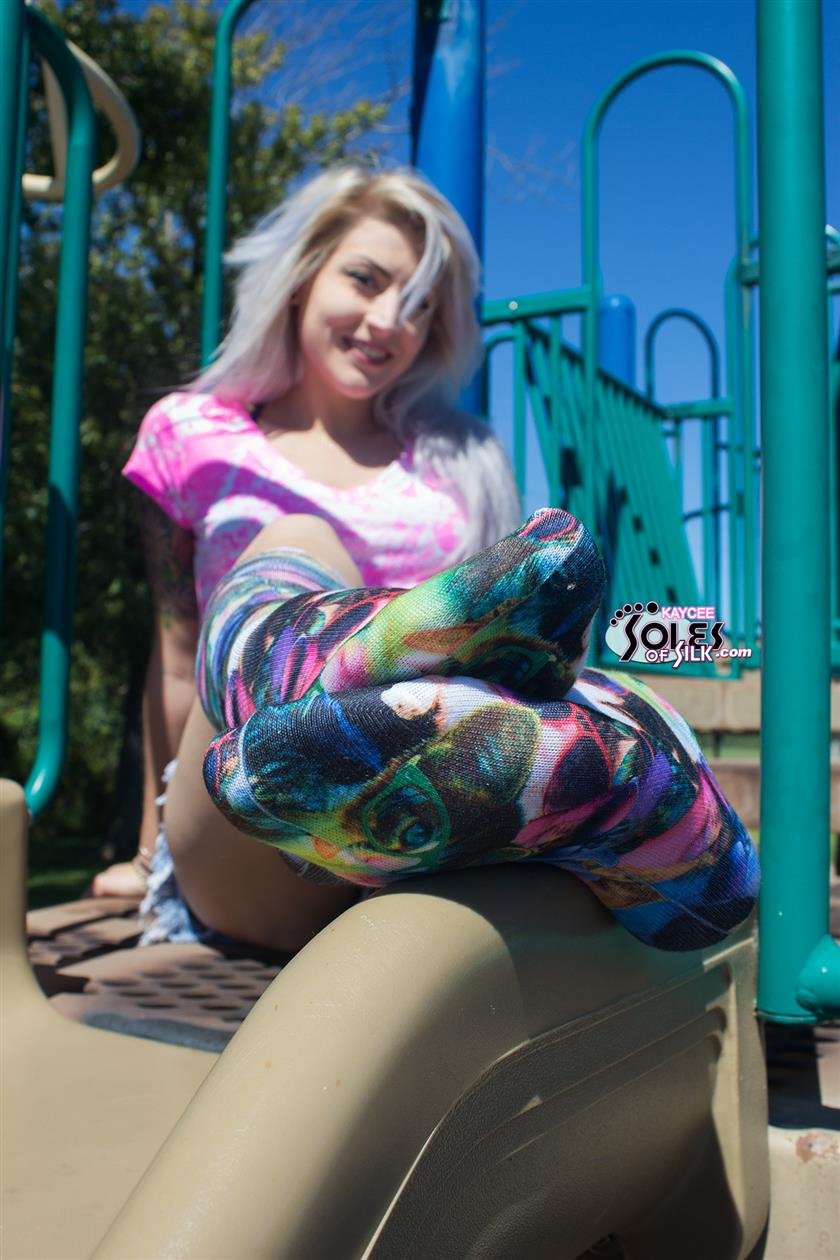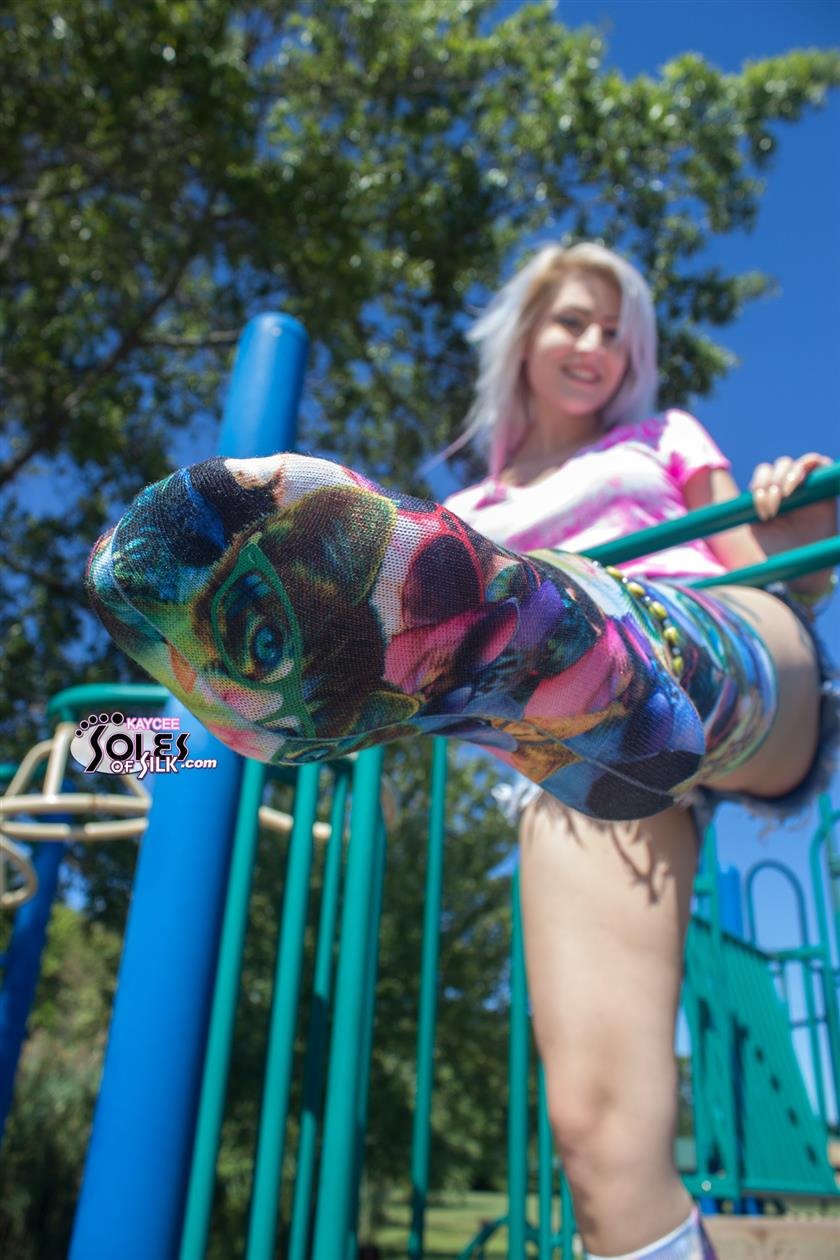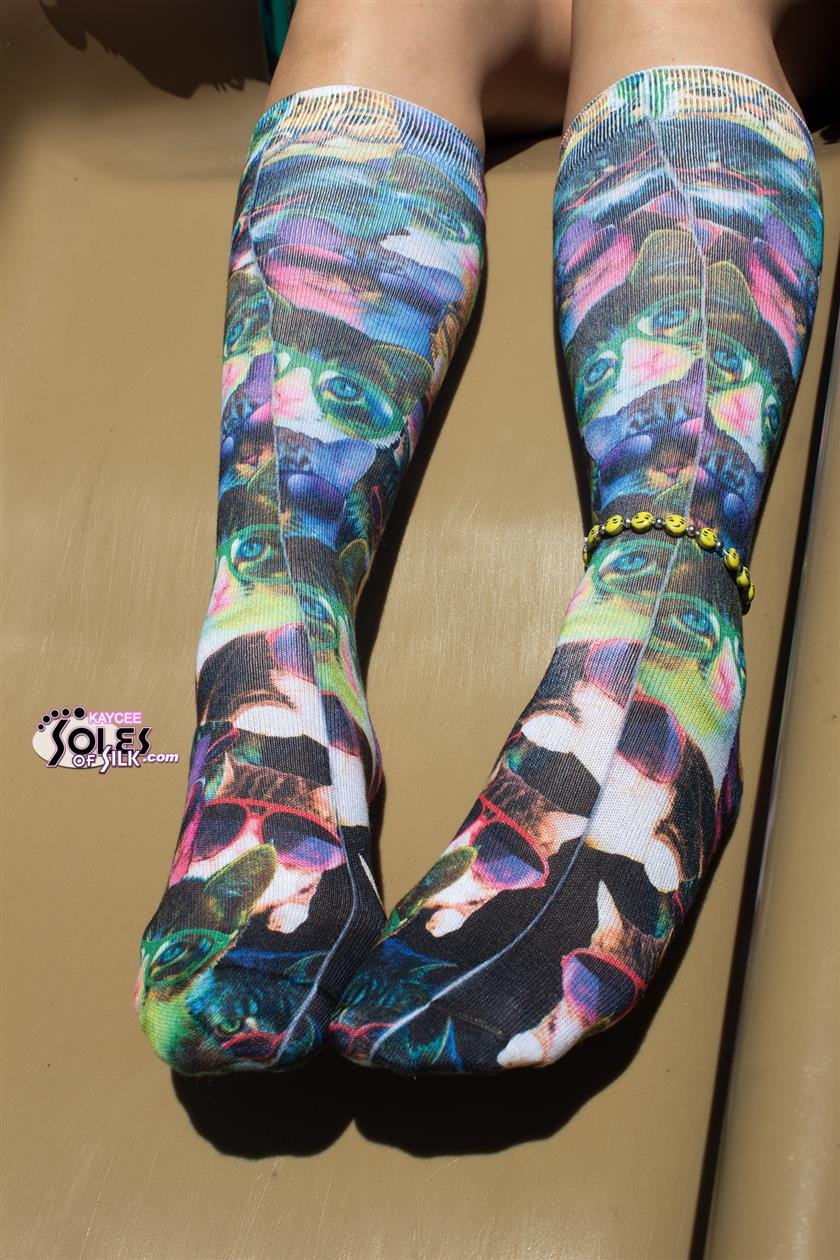 Description:

Sometimes you're out doing a set and things just don't "feel" right for whatever reason. That is what happened here when Kaycee and I met up to do a set with some of her colorful and funky, cat socks. Since these socks are so playful, I thought a playground would work well. We made our way to a beach park and went over to the playground.

As I began taking photos, I looked down at the viewscreen to see how the images looked. I generally do this, especially at the start, to see how the colors look and the angles. Well, since it was so sunny, it was kind of hard to really see how the photos looked. There was a glare across the screen and it seemed like these photos were super "white," so to speak. It just seemed like things were bleached out, if you will.

Before we got too far into the set, I made the call to go ahead and restart this set at another location in the park. That set is coming soon, but I still wanted to share these with you first as a teaser. They don't look as bad as I thought while out shooting. The entire set would have worked here.