Soles of Silk - waterfront workout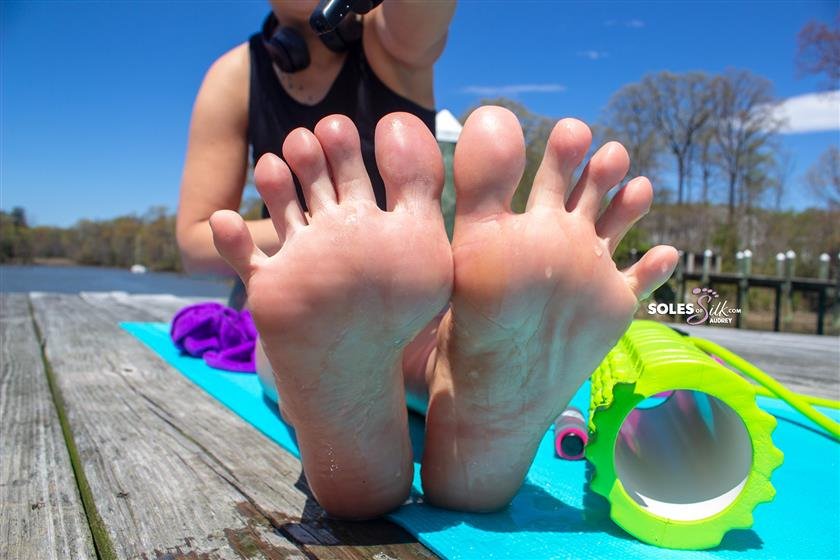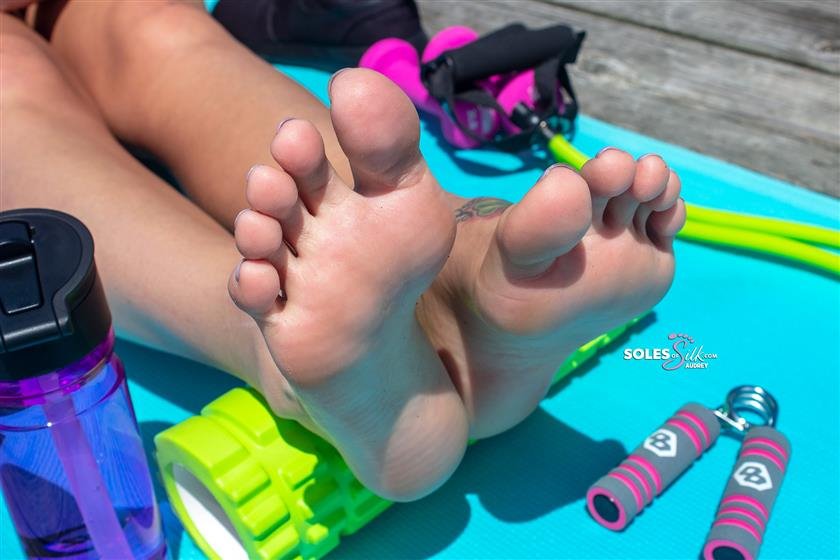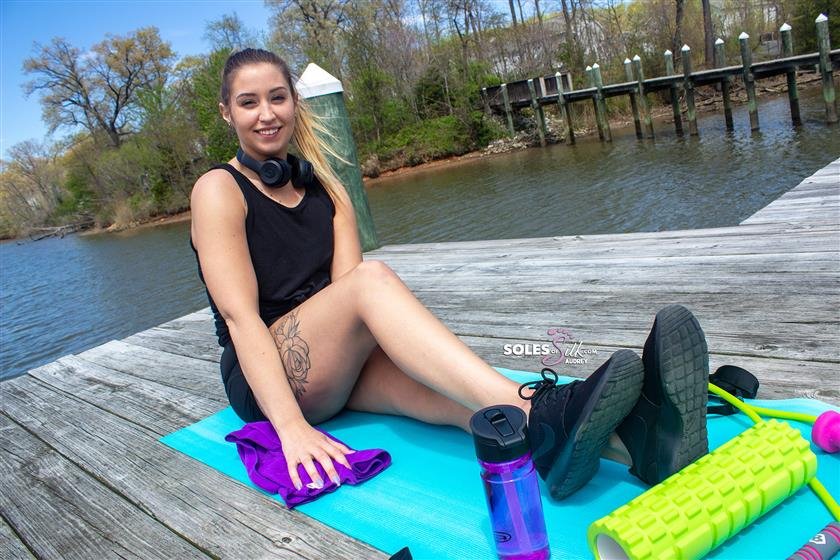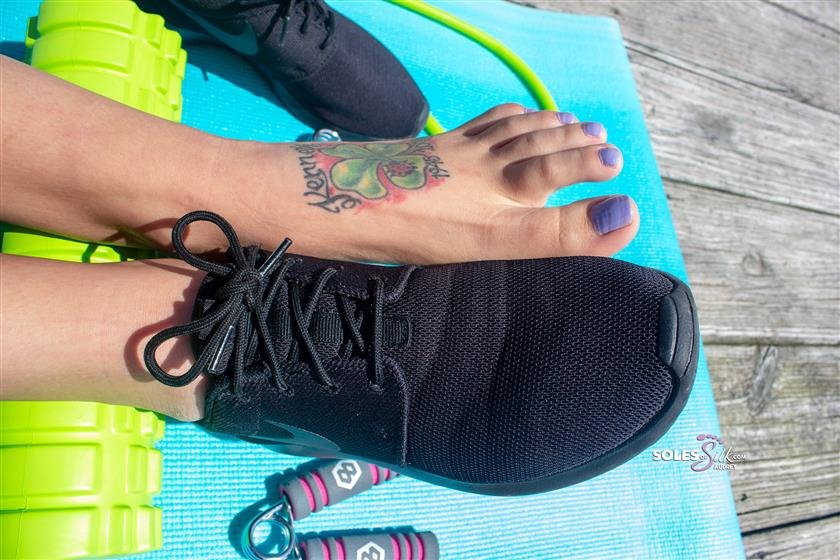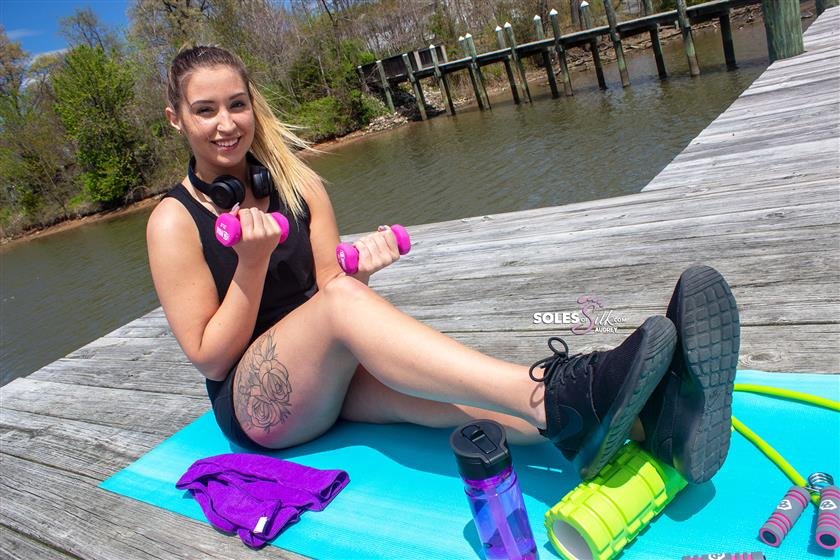 Description:

When planning the set themes Audrey was going to do the first time we got together to shoot, I tried to keep things simple and include some props for her to interact with. During our chats, leading up to this shoot, I did learn that Audrey spends time going to the gym on a regular basis. When I head that, I told her to bring her workout sneakers and some gym clothes.

It was during that whole conversation that I also explained how many foot fetishists, myself included, like women in sneakers, without socks. She didn't judge at all and said that she'd be game for that. She even made a few playful remarks about how getting her feet sweaty won't be a problem. I then assured her that I won't mind if they do.

I decided to shoot this workout set on the water to give it a different look than anything workout related that I've shot in the past. With the bright blue skies and all of Audrey's workout equipment, it made for one colorful set! Her black sneakers, however, stole the show, as did those lilac painted toes that were freed from their sweaty confinements.