Soles of Silk - lit in little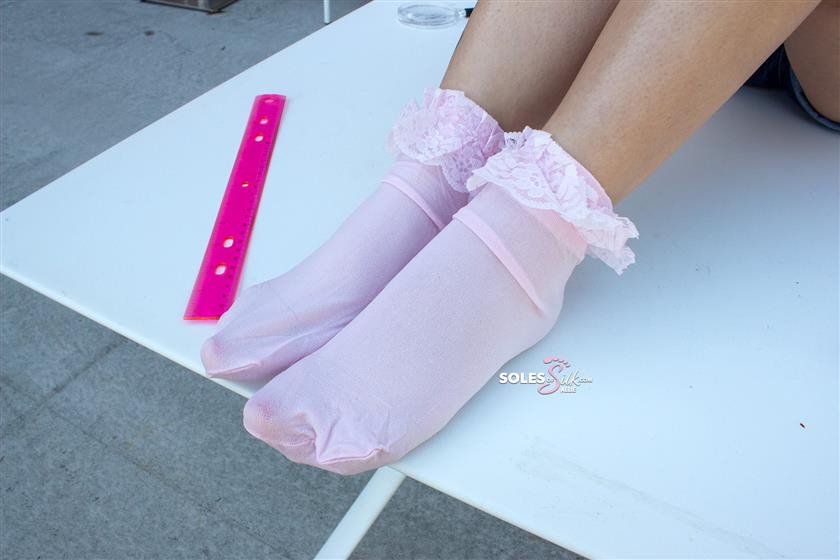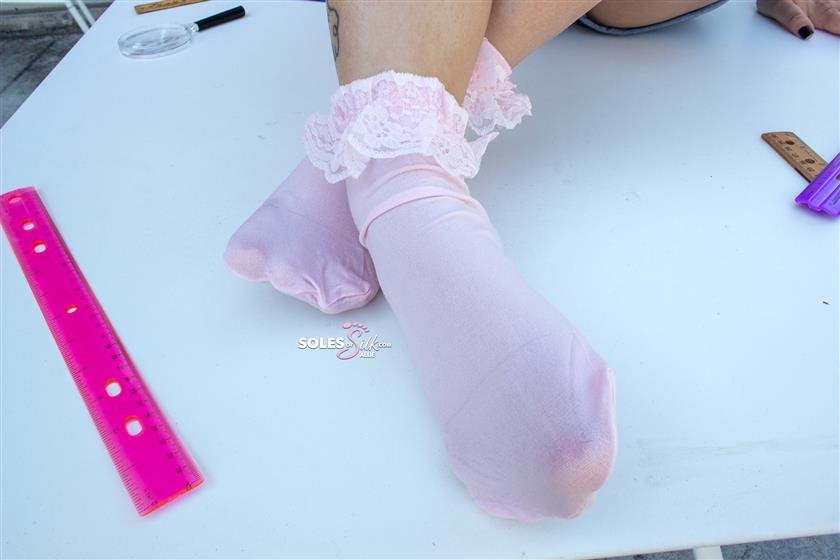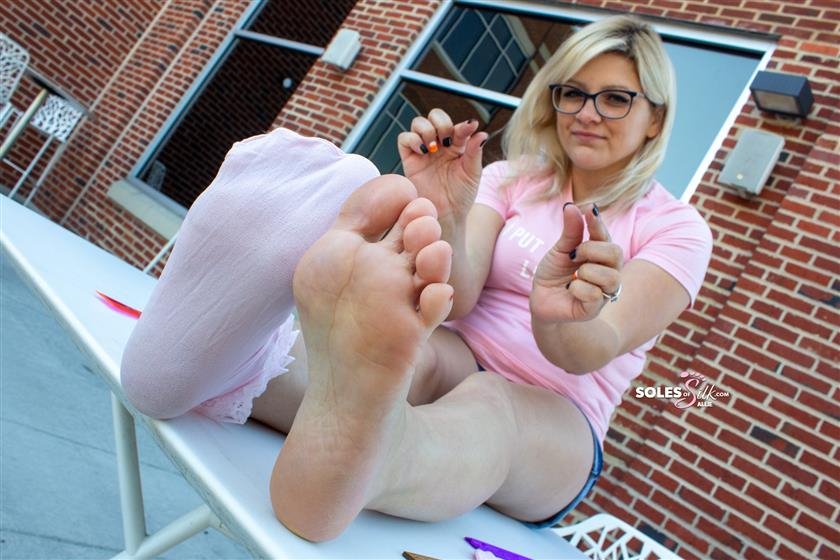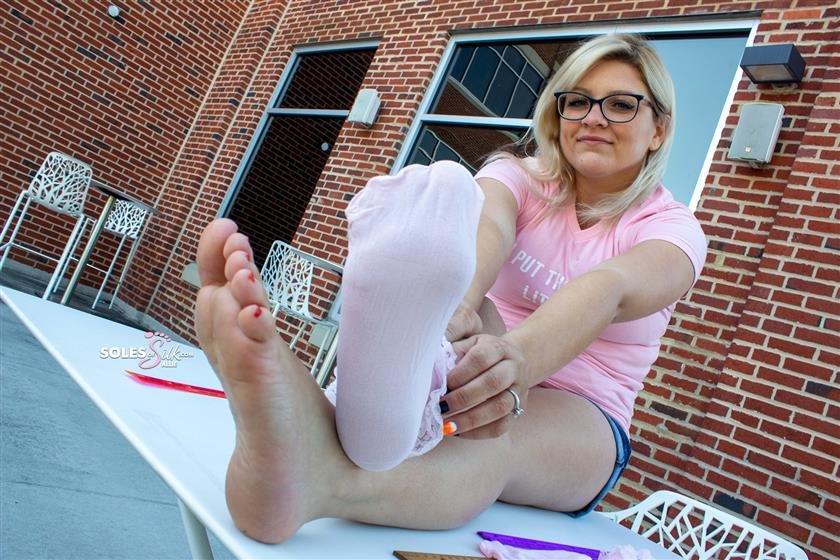 Description:

Although Allie debuted in 2017, in 2020 began shooting for the site on a regular basis, even earning herself the top spot in that year's Star Models listing. Ever since then, she's kept up the pace and is leading the way so far in 2021 with the most sets shot to date as well.

With all that being said, you'd think I'd be quite used to seeing just how tiny Allie's size 5 feet are. Well, I'm not. I swear, every time I see them, I'm in awe of how tiny they are. How plump her small toes are. How soft those wrinkled foot bottoms get. They just leave me mesmerized each and every shoot.

The best part of all this is that Allie knows it. She knows I adore her little feet and she likes to play off of it whenever she can. That's when we decided to make it an entire theme for one of her shoots. Check out her shirt. It says, "I Put the Lit in Little." She sure does! And she also put those little feet in some frilly socks for this one too. Like her feet couldn't be any more adorable than they already were!