Soles of Silk - ravens flip flops balls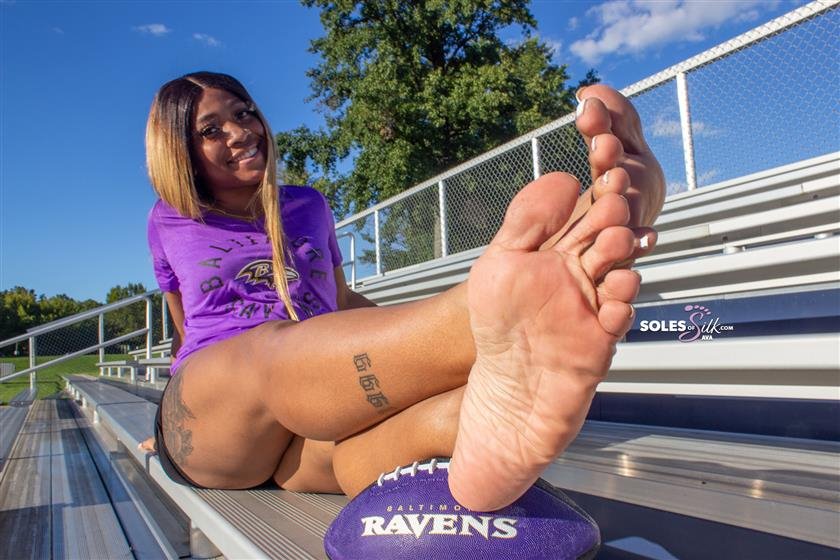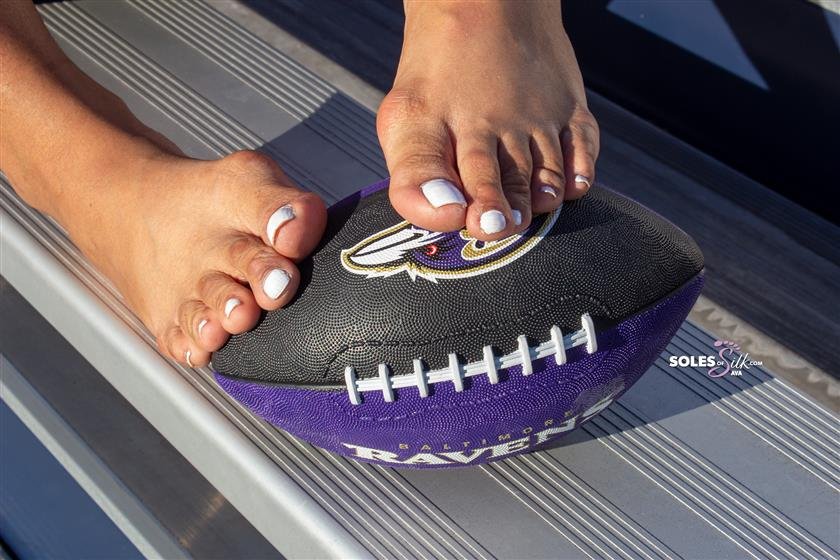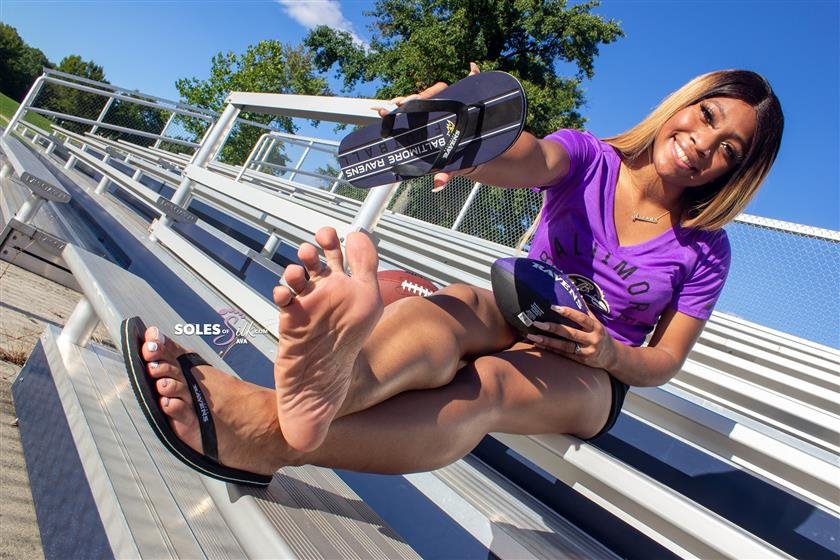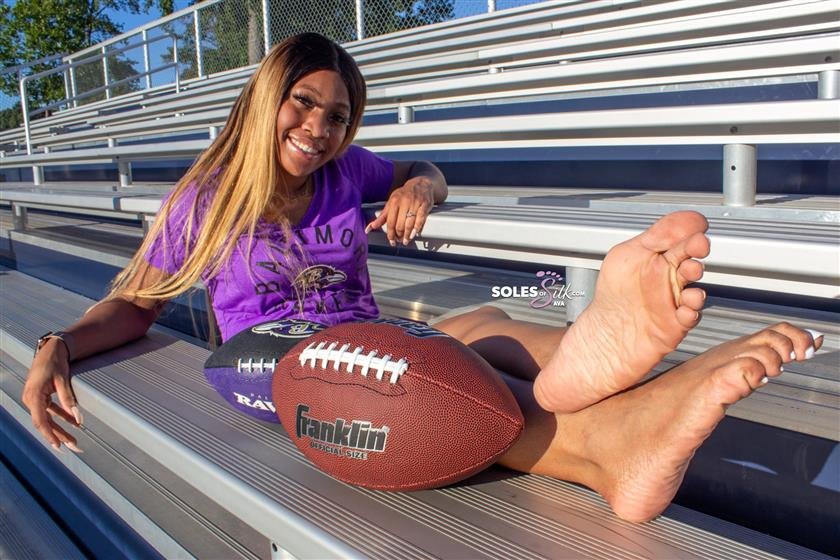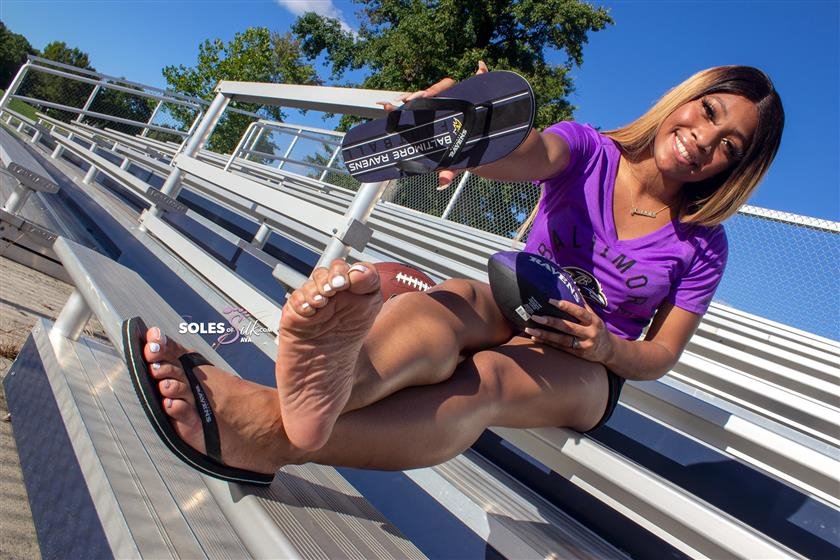 Description:

Here is a set that is two years in the making. Not because it was hard to do or anything. We just didn't shoot it the first year Ava shot for the site back in 2018, when we originally planned to do it. We didn't meet up in 2019 at all, so when I was looking to do some new sets at the end of summer 2020, I asked Ava if she was still up to do it. I still had the shirt we picked out and everything. I only needed to grab some footballs.

I'll tell you what, Ava showed up for this set looking stunning. When she put on that purple Ravens shirt, she popped right out against those bright blue skies behind her. When she stuck out those buttery soft, size 9 soles, it was game over for me. It had been too long since I gazed upon them. Thankfully, it was the only set we shot that day. I can't wait to do more.

I'm so glad to have Ava back on the site with some new content, especially with a set themed to the hometown team. Maybe she'll have to do an Orioles one in the spring?