Soles of Silk - ravens kneehighs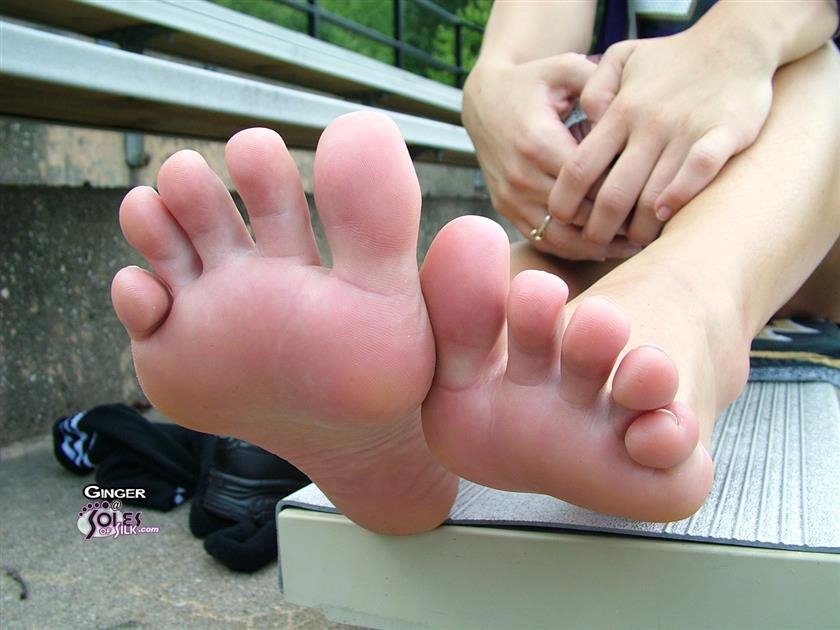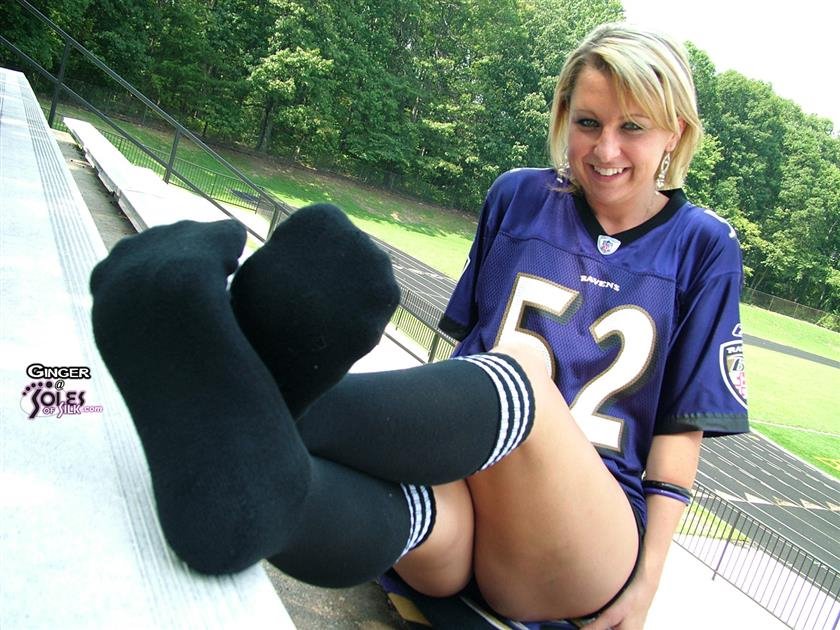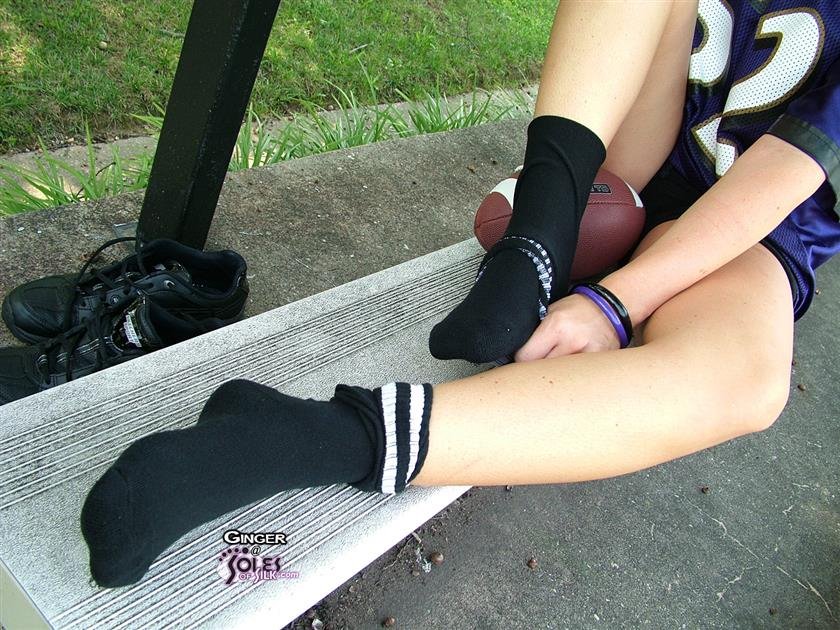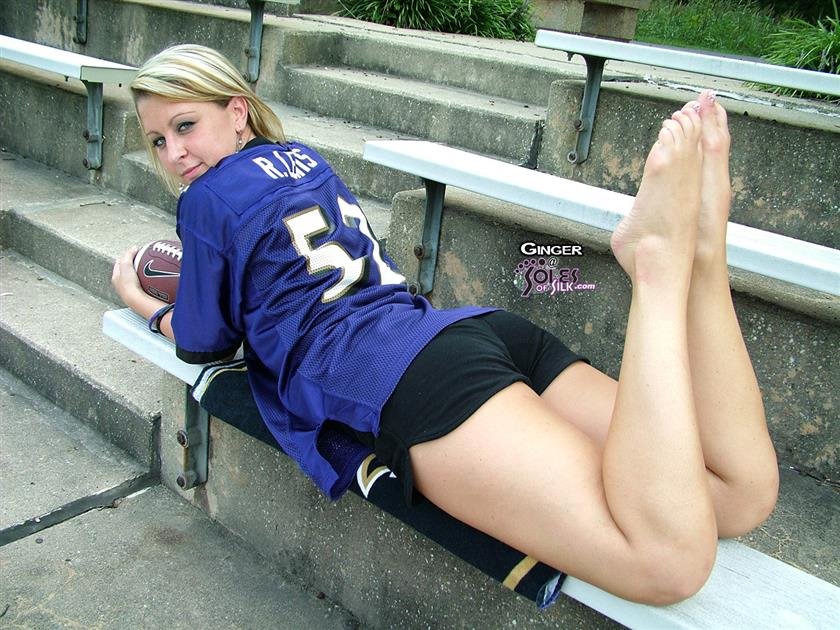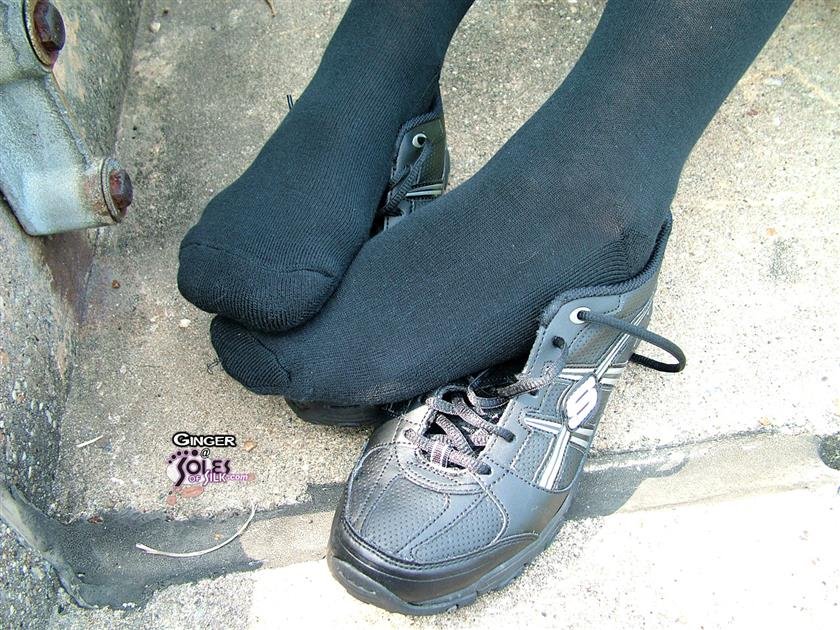 Description:

Months ago Ginger told me that she wanted to do this year's Ravens themed set. She loves the hometown teams - yes, even the Orioles. That being said, she told me she wanted to do this set and was quite insistent that I agree. Of course I said, "Sure, Ginger!"

Ginger told me that she had a ton of Ravens stuff and several jerseys and shirts of different players. When she said she had a Ray Lewis jersey, I told her we are going to go with that one. Believe it or not, I had yet to have a girl on the site wear Ray's number in a Ravens shoot. Add in those black knee high socks I picked up for her before the shoot and I think she looks stunning.

We ended up doing a lot of photos in this set and as we were wrapping up, the soccer practice that had been going on out on the field ended. Ginger and I ended up going out on the field for a few extra photos. I will be posting those next week in addition to the normal update.