Soles of Silk - cereal killers captain crunch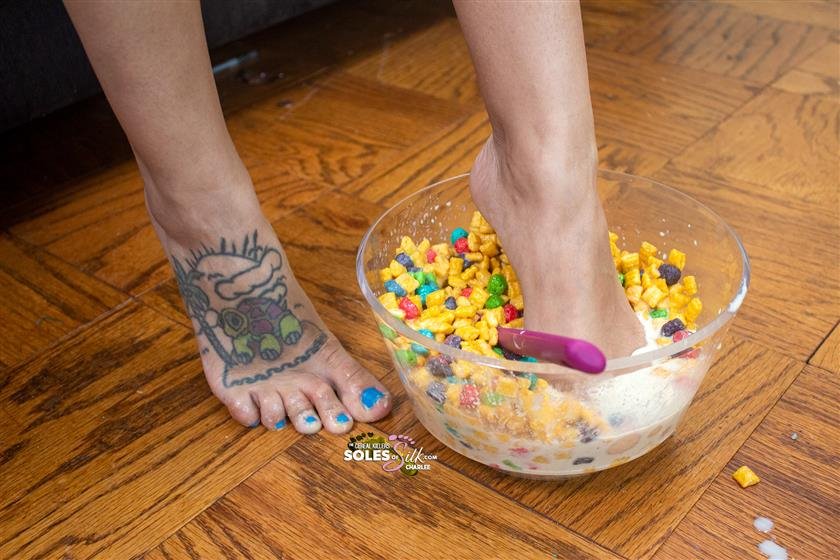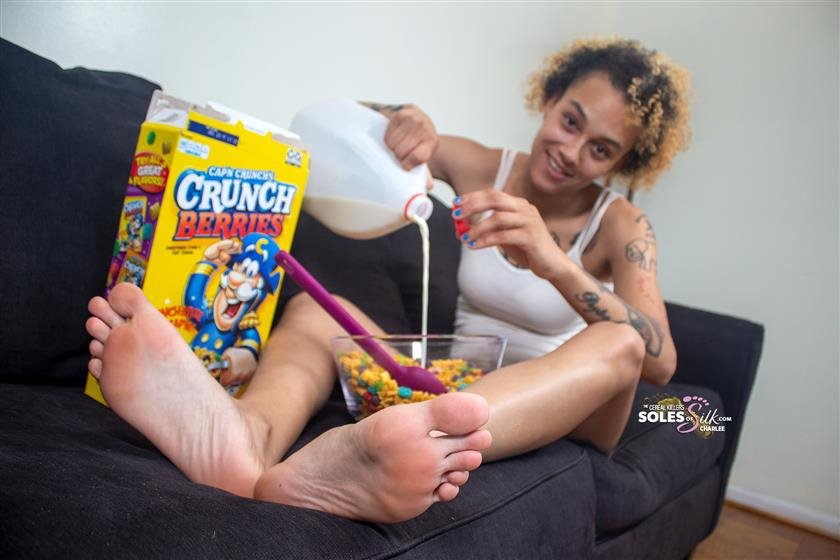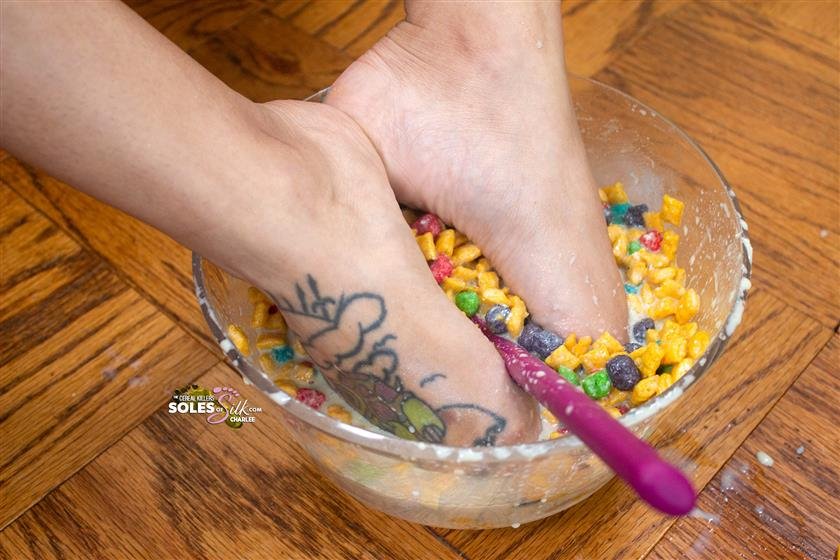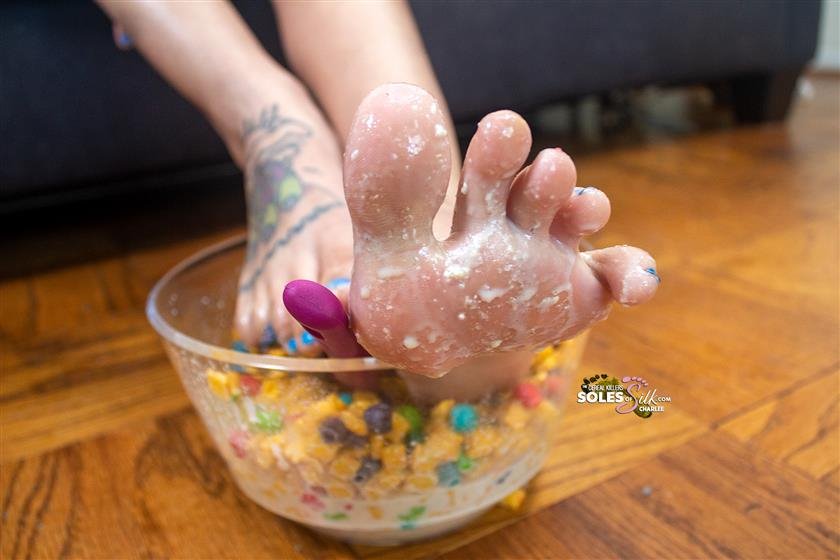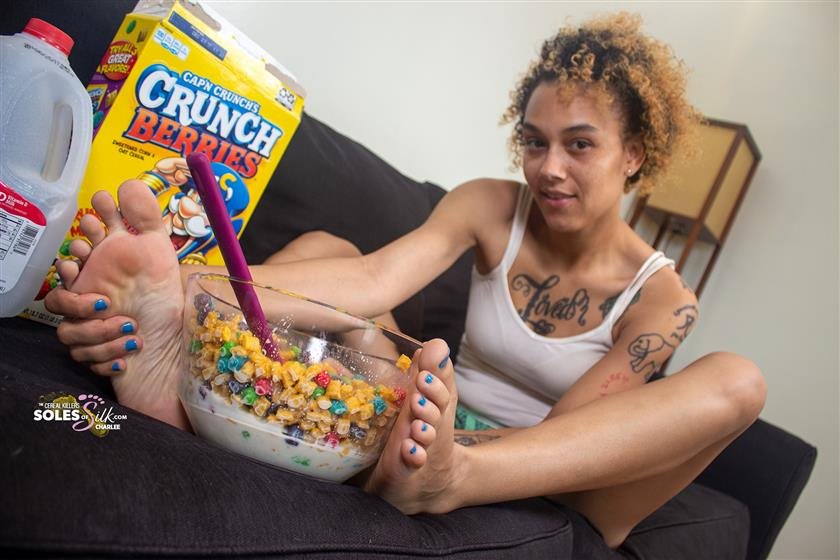 Description:

Charlee has always been up for whatever theme I throw her way for her shoots. When I told her about the Cereal Killers idea in its earliest stages, she was excited to take part in it with our upcoming shoot. I still didn't even know all the details of what I was doing, or how I was going to present it at that time. Still, nonetheless, Charlee wanted in.

Like many of the models, the chance to stick her feet into something that was going to be messy excited Charlee. She had done a Fruit Salad set in the past and had gotten her feet dirty and such in other sets. It had been a while since we had shot though, so she was really looking forward to this.

Charlee's cereal of choice was Captain Crunch with Crunch Berries. Now, this cereal is known for never getting mushy, but it eventually began to do so once Charlee's size 7.5 feet got into that bowl. She stirred up that mush too, which began to turn colors with the berries and cereal soaking up more and more milk.