Soles of Silk - cereal killers pop tarts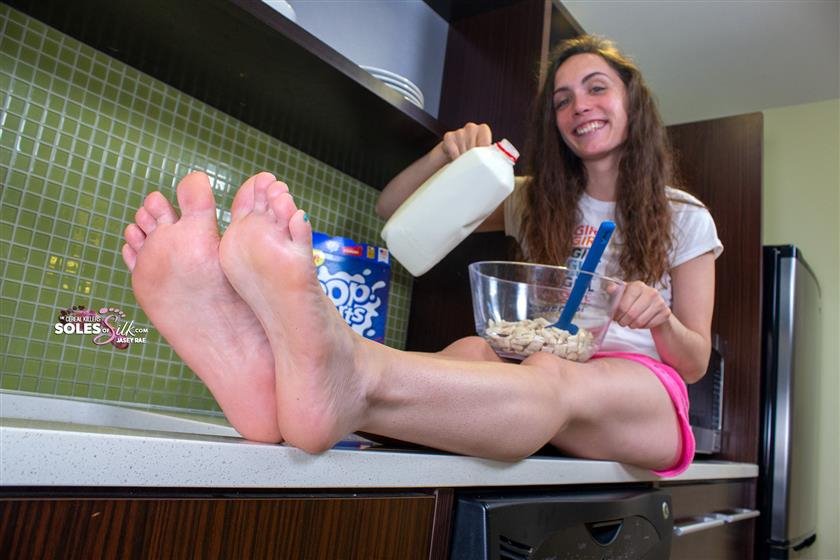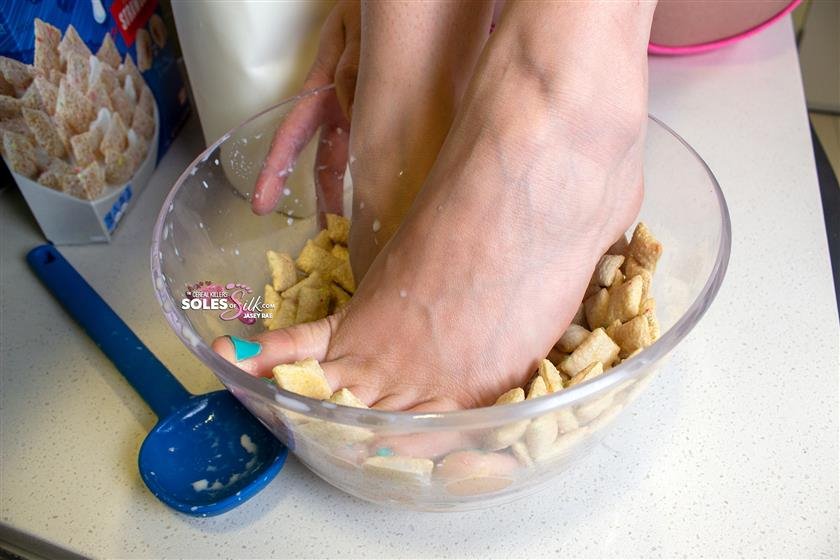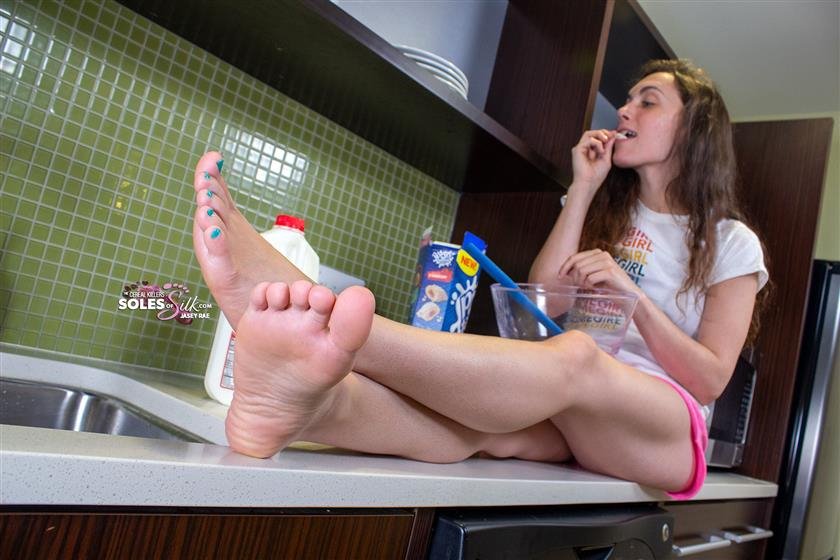 Description:

Jasey Rae was the final model to shoot a set for this Cereal Killers event, but she sure was excited to be included! We hadn't picked out a cereal, however, and a few hours before our shoot I was out at the grocery store looking down the cereal for possible sacrifices for her divine feet. I sent her a couple of choices, but she didn't get back to me right away. I went with my gut and grabbed the box of Pop Tarts cereal. I had never seen it before, but those plump little cereal pieces, I thought, would look so yummy between her even plumper toes.

Naturally, once I left the grocery store, Jasey texted me back and had picked the other cereal, which was Sour Patch Kids. Oh well! I still liked my choice and couldn't wait to see her feet turn the contents of the box into a milky mush!

Jasey had a ton of fun shooting this set. One of my favorite things about it was all the shots of her pudgy toes smashed against the clear bowl. It's something I tried to do in most of these sets, but Jasey's might just have come out the best!