Soles of Silk - mac cheese clean w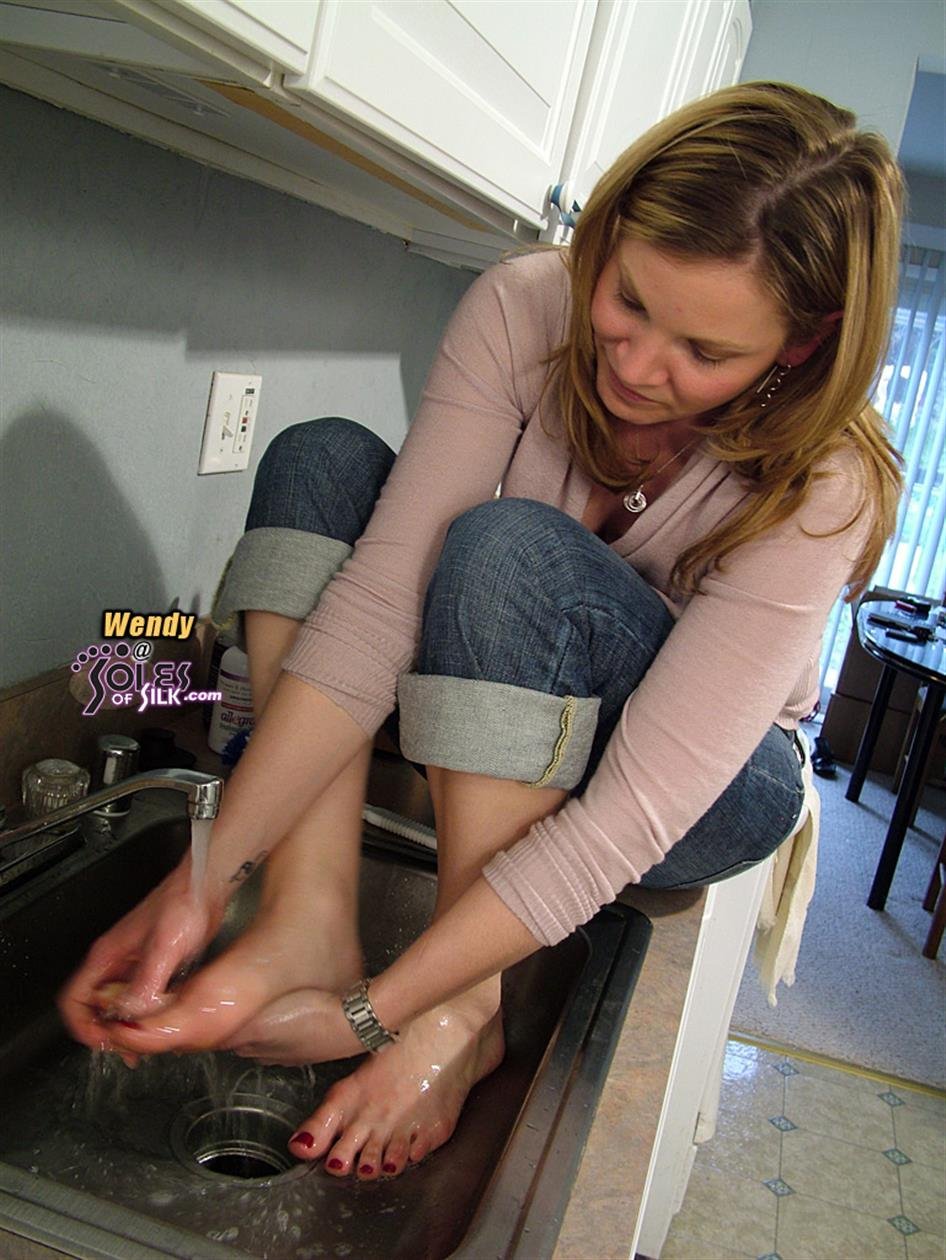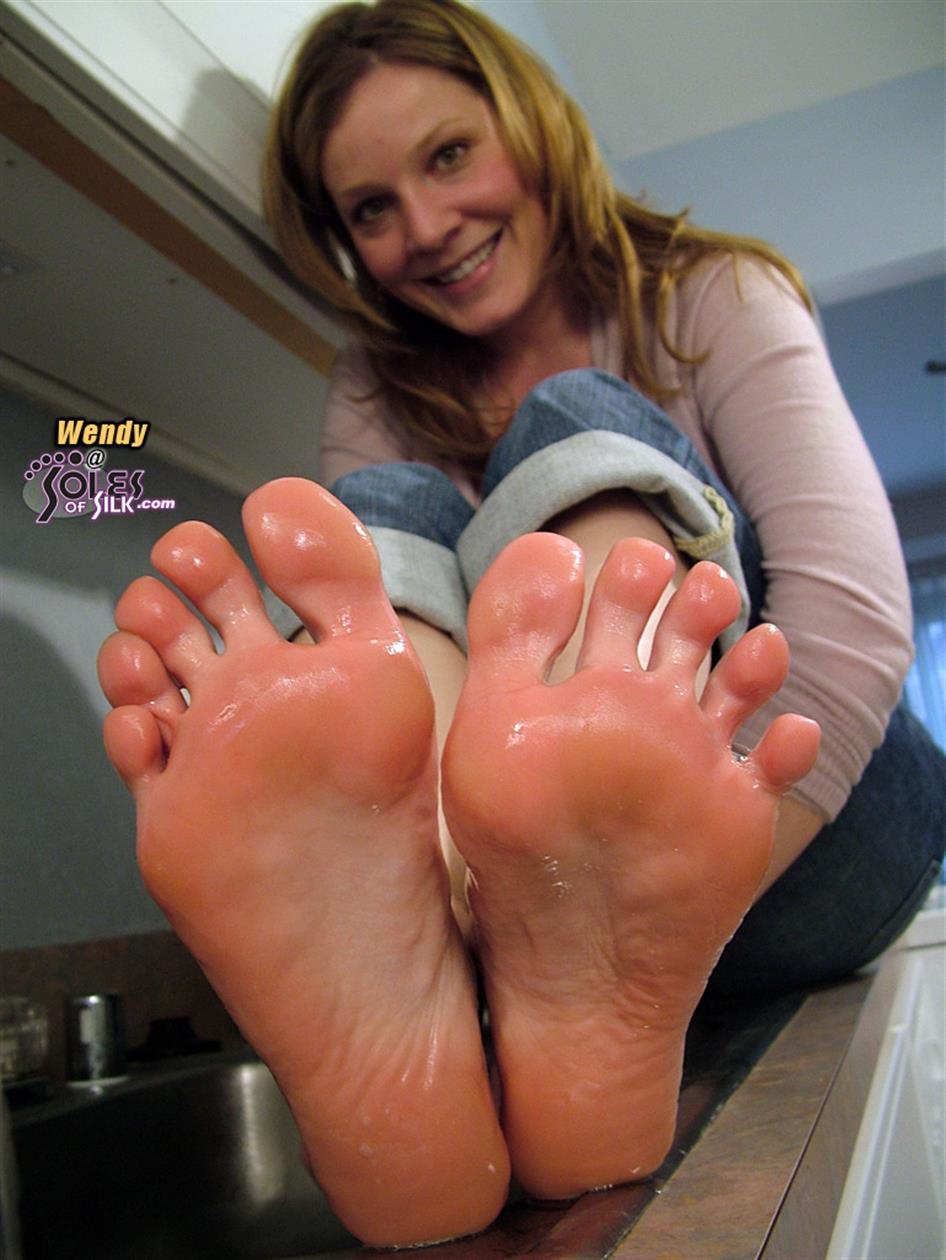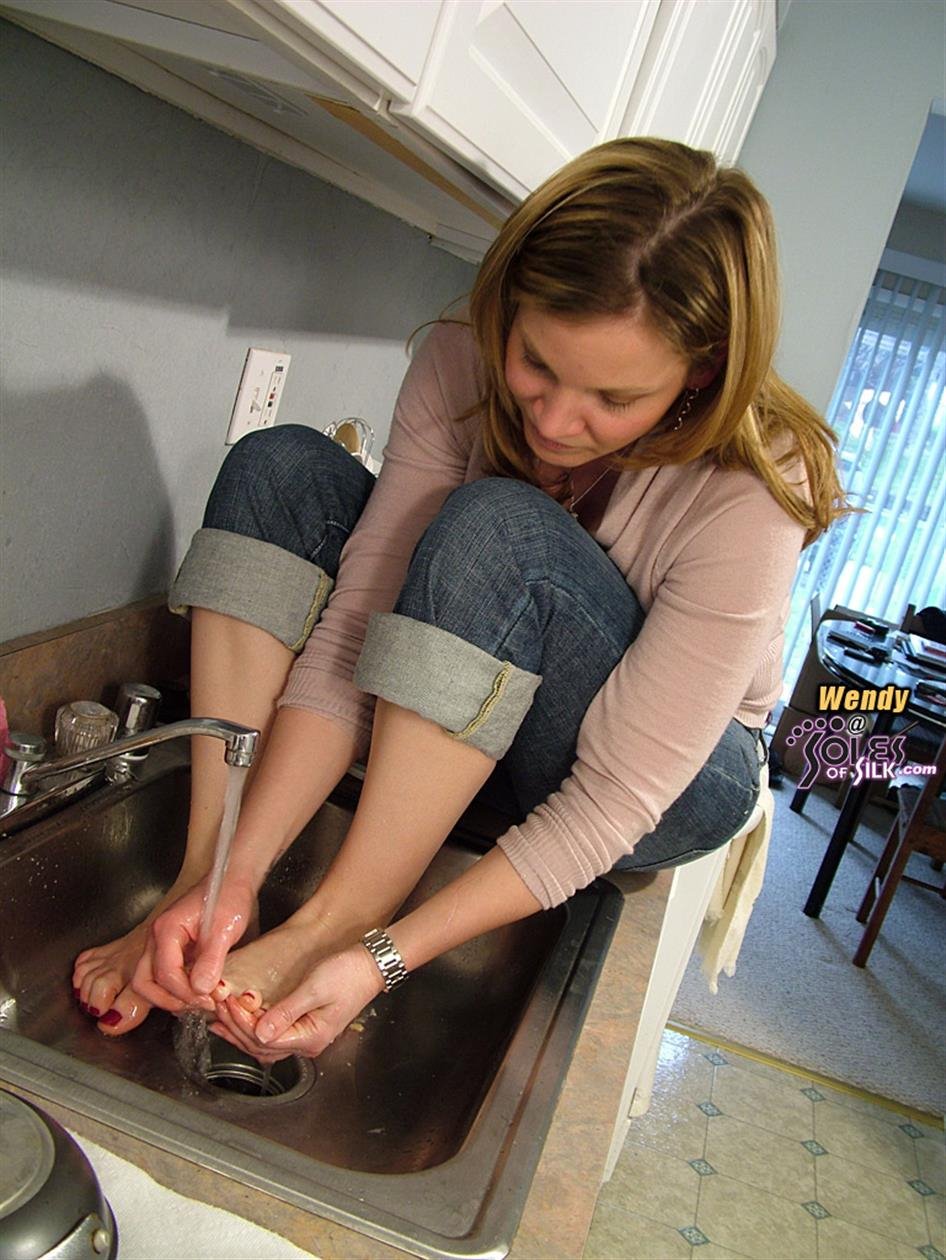 Description:

Once Wendy and Ann finished up with the macaroni and cheese set, Wendy jumped up on the counter to get her feet washed off. She had noodles clinging to her cheesy feet as you can see below.

She turned the water to warm and let the noodles go right down the drain. She rubbed her feet with her wet hands and before you know it, her feet were squeaky clean. I had her pose for a handful of photos both washing those feet and after they were soaken wet and clean. Just look at the shine on those size 8s!