Soles of Silk - scuffed boots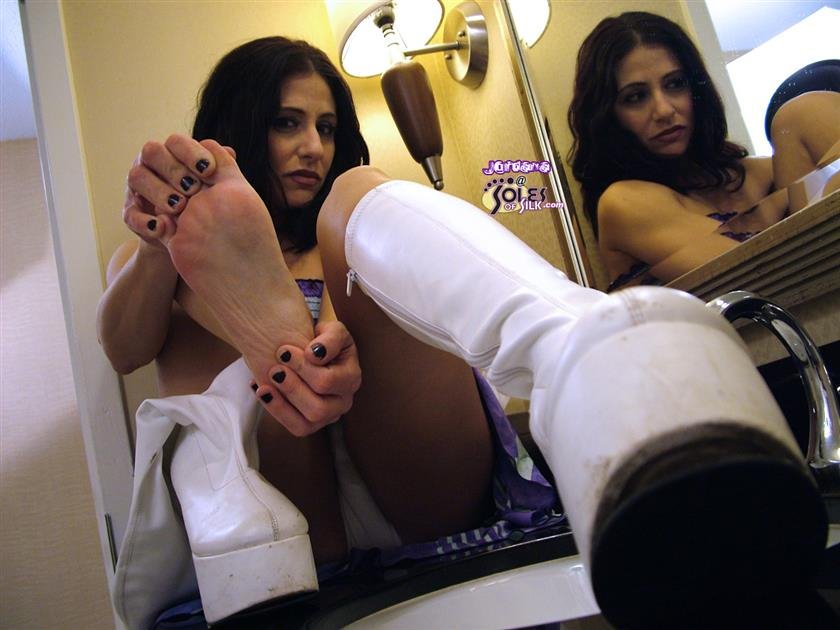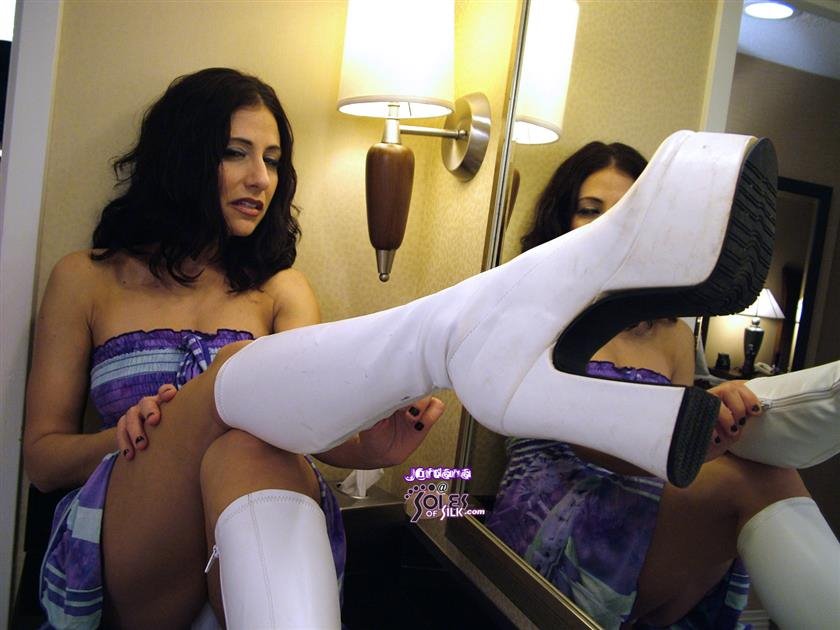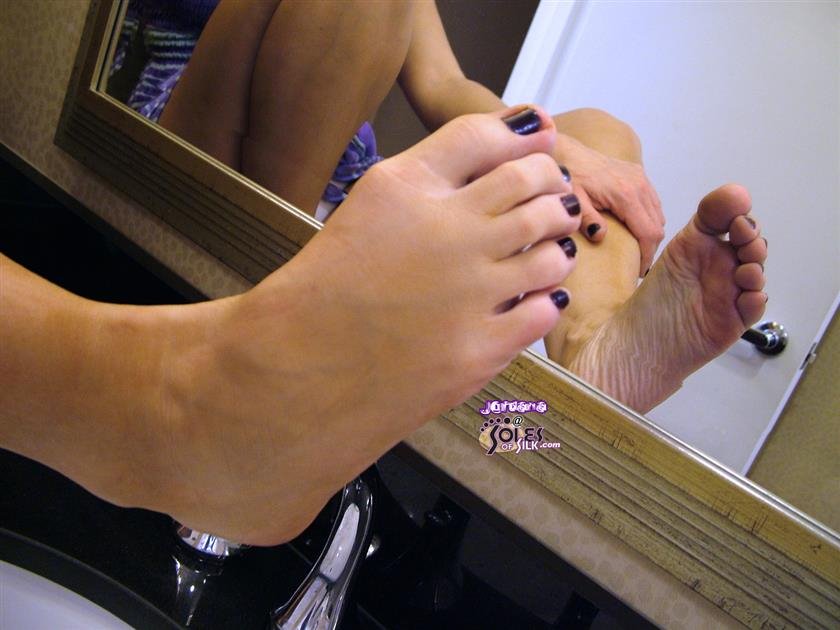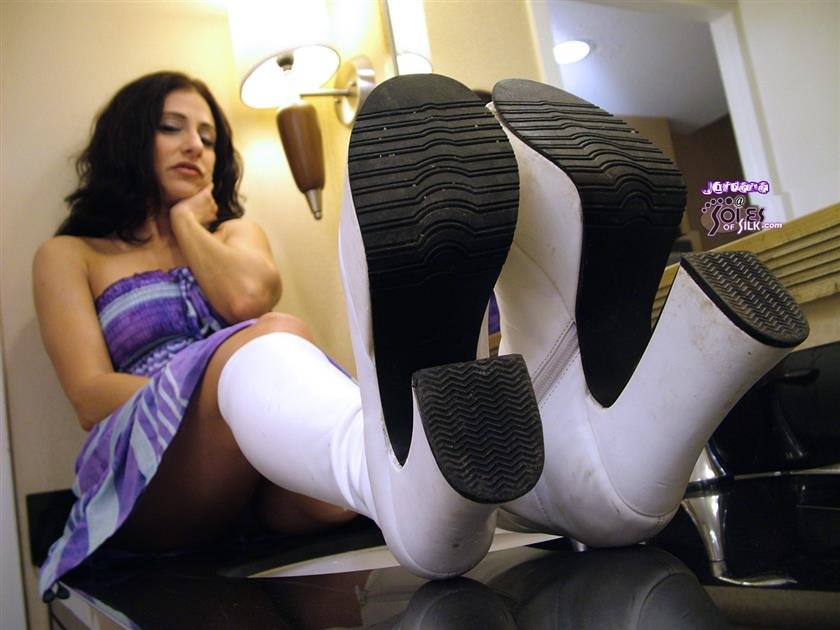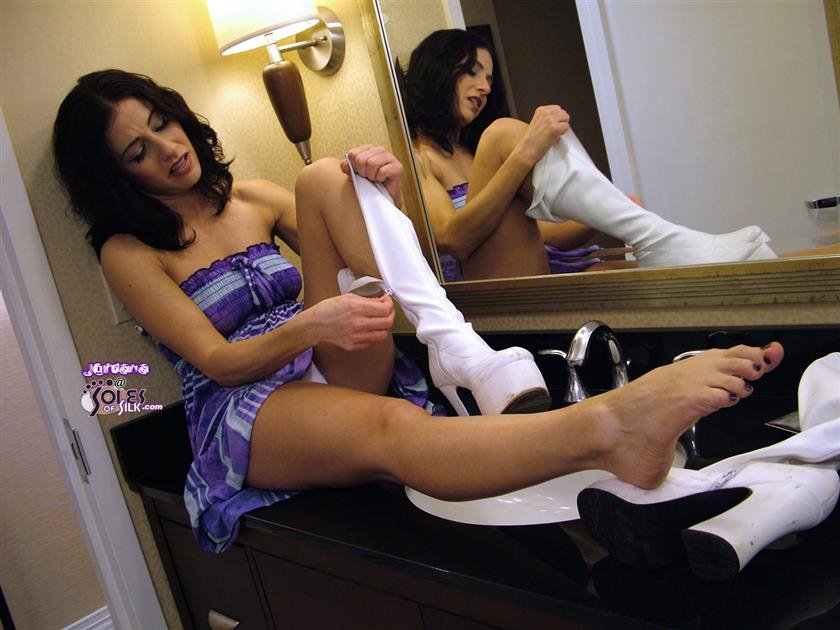 Description:

I think I've really been finding out about Jordana in her latest sets is that this girl sure can TEASE! She had her Size Tease, Skittles, and Pink Lingerie sets and now she has a smelly feet/dirty boot set where she's just bringing a major tease factor. No complaints here as I love a girl who knows how to tease and even deny.

Jordana starts this set off in a set of white knee high boots that are quite scuffed up. That's okay though as she has all of her foot fans to clean them up, right? And when done doing that, there is the matter of those sweaty size 7 feet in those boots that need to be cleaned too. She didn't wear socks, so they're quite sweaty. Yes, I stole a few sniffs.

Jordana expects that her fans do a good job, but doesn't really trust any of you to do so. After you clean them up, she takes a quick glance in the mirror before laying back and relaxing. And no, she doesn't want you to touch those feet anymore. Just look... Nothing more...