Soles of Silk - thigh high sock size tease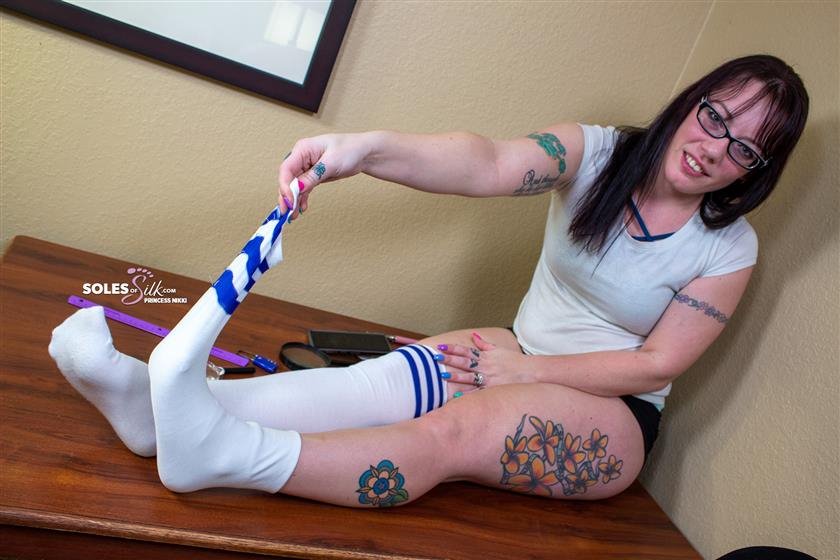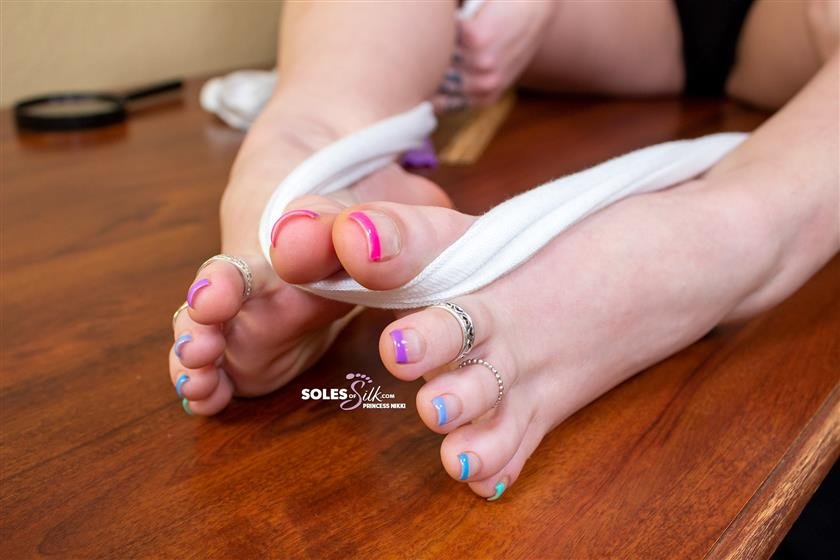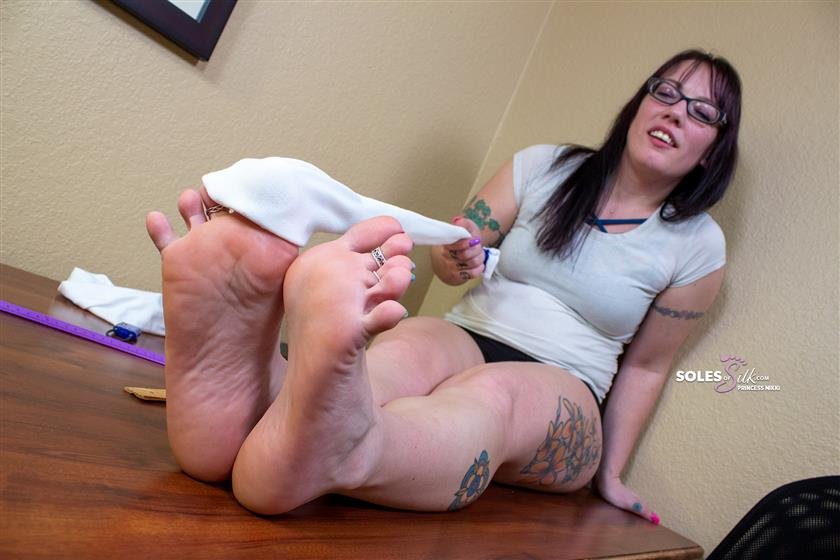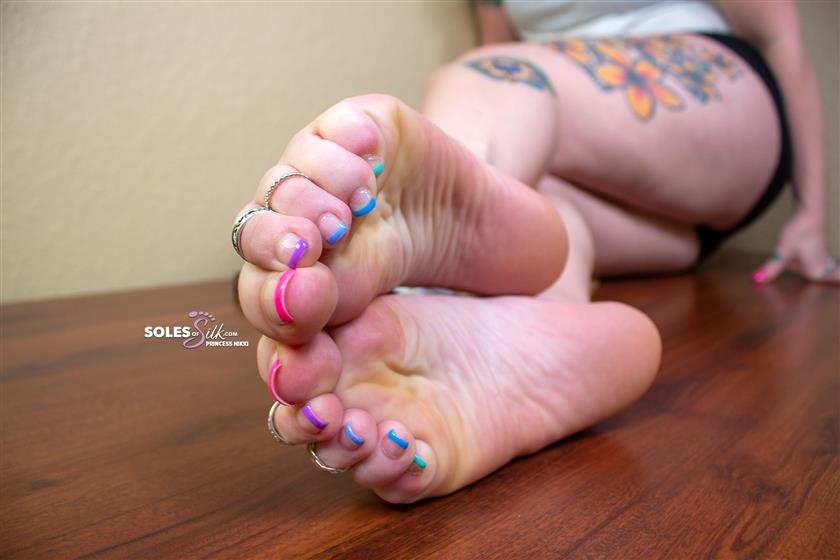 Description:

Princess Nikki is naughty - no if's, and's, or but's about that. She also knows what she likes and sets her Princess standard at a certain scale. And before you go all, "Well, I'm so amazing..." No, just no. Princess Nikki has heard it all before and she's about to put you and the rest of the fellas out there in place.

Starting off this set in a pair of white thigh high socks, featuring blue stripes (Hmm, wonder what the blue is supposed to represent?), she knows that no matter how high and mighty you think of yourself, she will have you down before her sweaty feet like, well... a bitch.

Just to reinforce her stance, Princess Nikki breaks out a magnifying glass and some rulers too. There's also a pad lock. Wonder what that is supposed to symbolize? Oh, I know! No comment... You can do your own research into that.

Now, just shut up and know your place down at Nikki's size 7.5 feet as she puts us all in our places. Lucky us!