Soles of Silk - old bridge creek landing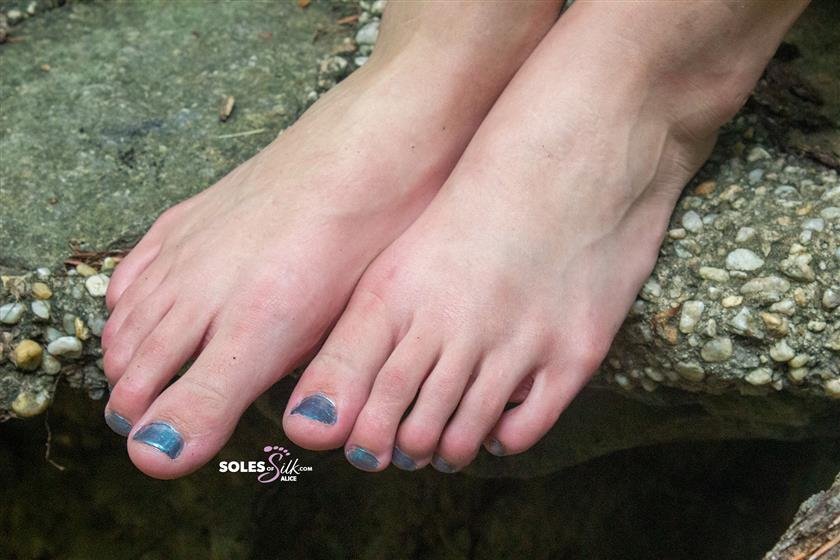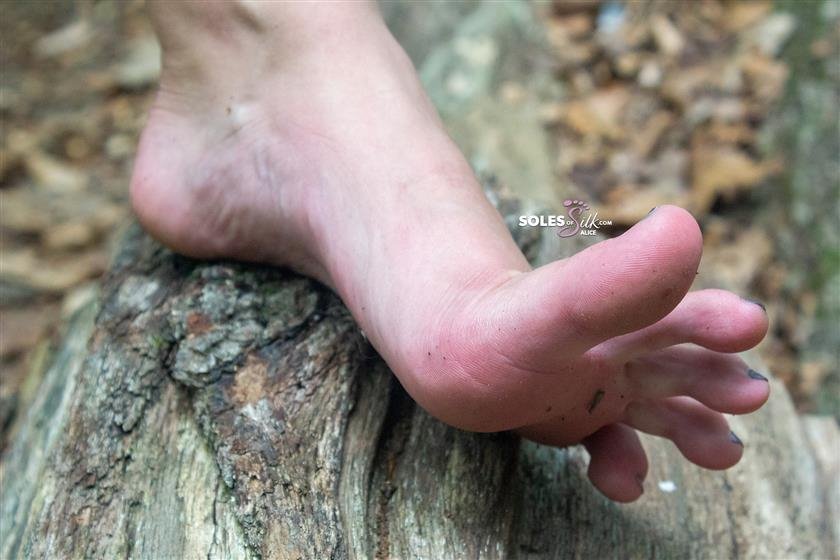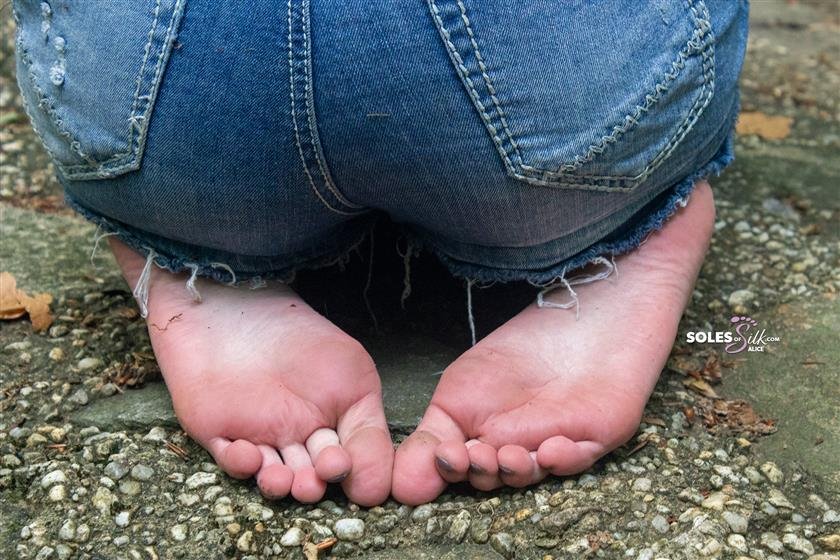 Description:

Alice and I were out shooting on a hot day. I just shot her Black Converse set and the skies began to gray. A few rain drops began to fall. We decided to see if we could do some photos in the wood and hope the trees would keep us mostly dry. The plan worked and I got some good shots of Alice's size 11 feet getting all dusty and dirty.

The spot that we used was the former location of a bridge that once spanned over the creek you can see in the background. The cement landings on both sides of the creek still exist, so we used that as the platform for Alice to sit.

Since it was a hot day, and Alice had just done a set with those black Converse, her feet were sweaty. I mean, they usually were anyhow, but they were a little extra sweaty because of being in those shoes. Anyhow, with Alice's feet being so damp, the dirt clung to her long soles and toes. Dusty and dirty feet fans will probably enjoy this one!