Soles of Silk - small train bridge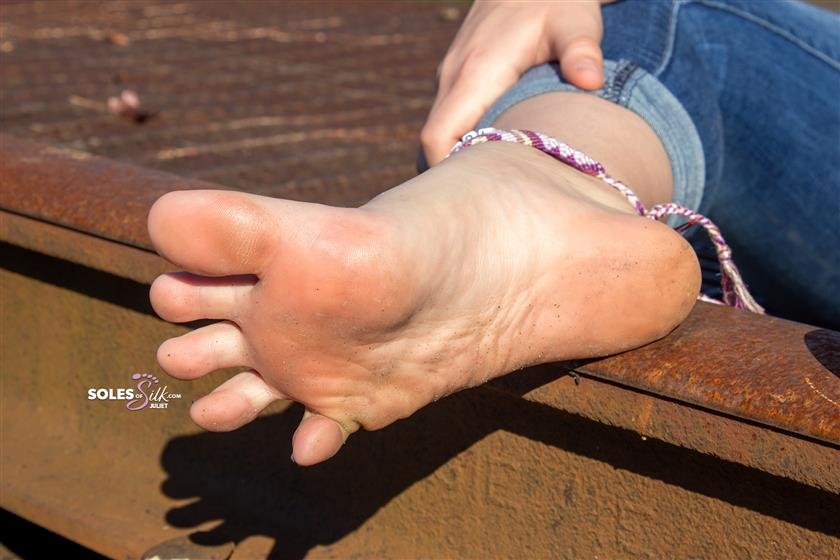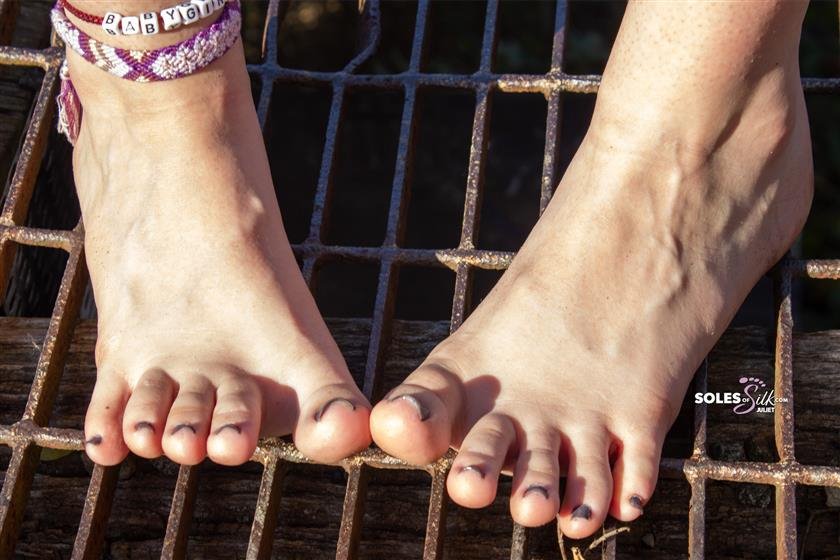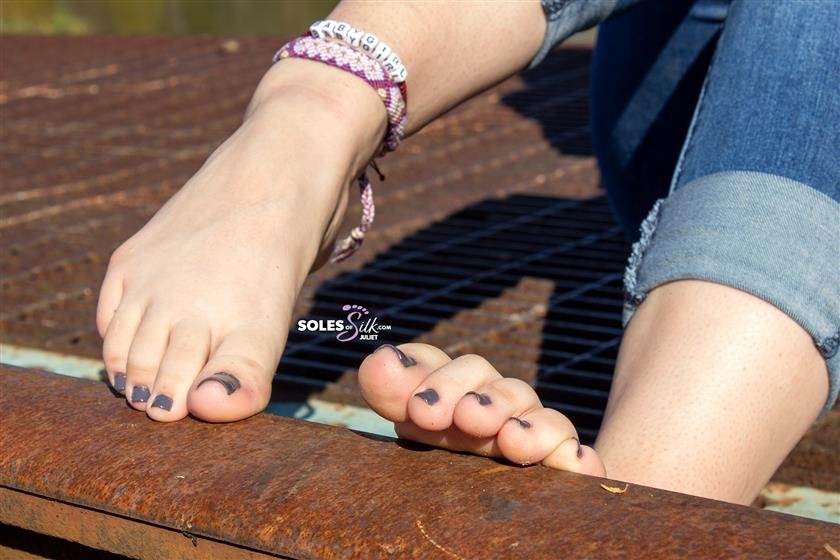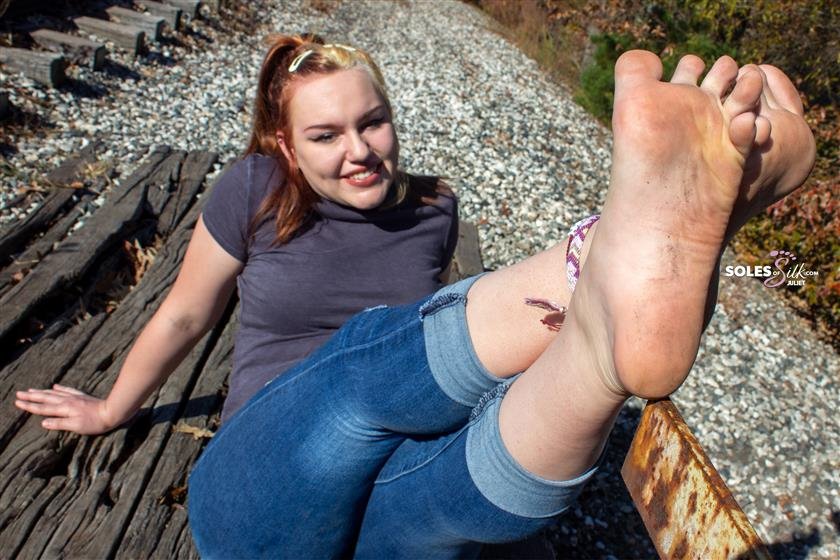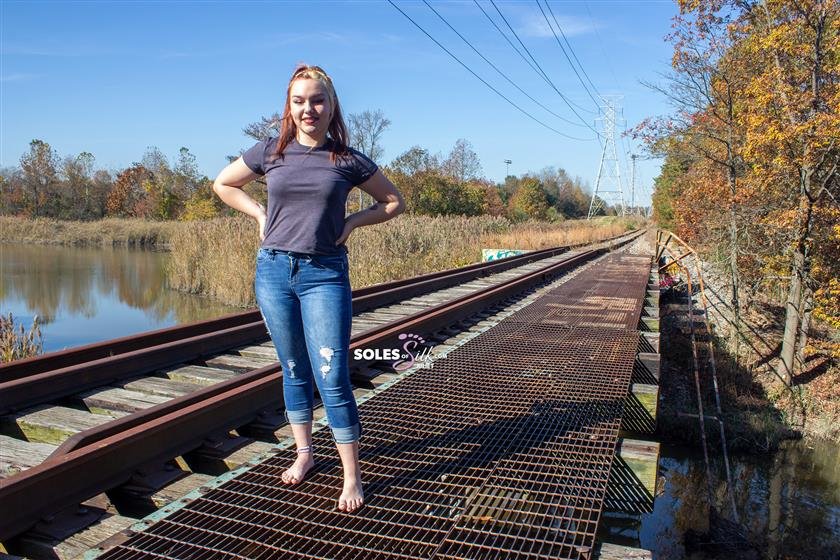 Description:

Sometimes I reuse some locations for different models over the years. The one seen in Juliet's set below was first used in Kaycee's Zombie Schoolgirl set back in 2014. You might also recognize it from Allie's Flats set published earlier this year. The two of them were out shooting with me on this day and we decided to reuse the spot Kaycee used six years prior. I kept Allie's set to the one side of the bridge, while Juliet's was shot at the opposite end, with more of the track in the background.

I told Juliet to just keep this set simple and go barefoot. I knew her feet were about to get dirty and maybe even rusty. That's happened in a few other sets I've done on train tracks over the years. To ensure those soles would be dirty once the camera was pointed their direction, I had her walk along the rails to begin. Once she did that, I had her bare her 18 year old soles.

So yeah, if you like naturally dusty/dirty feet, this is going to be a favorite of yours.