Soles of Silk - ball buster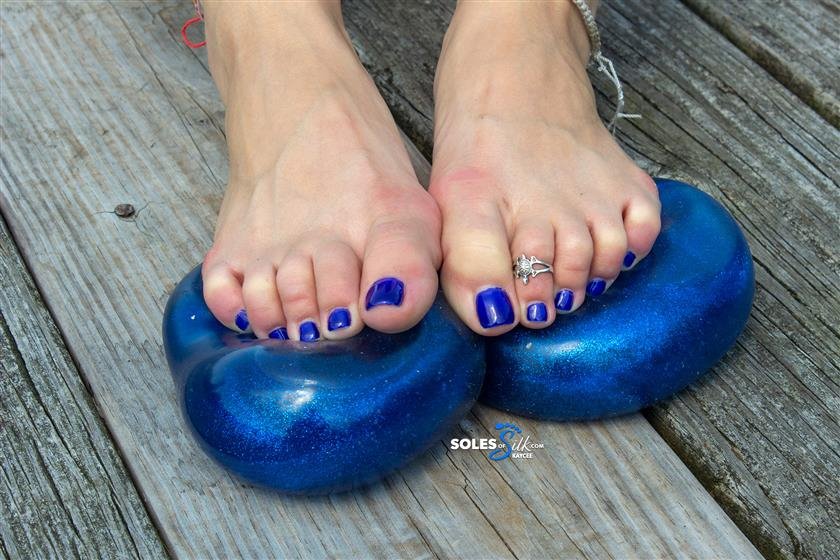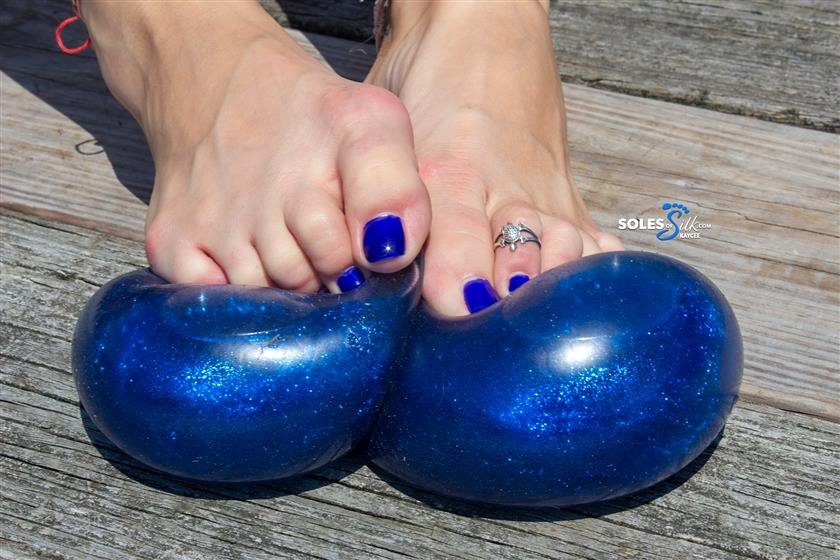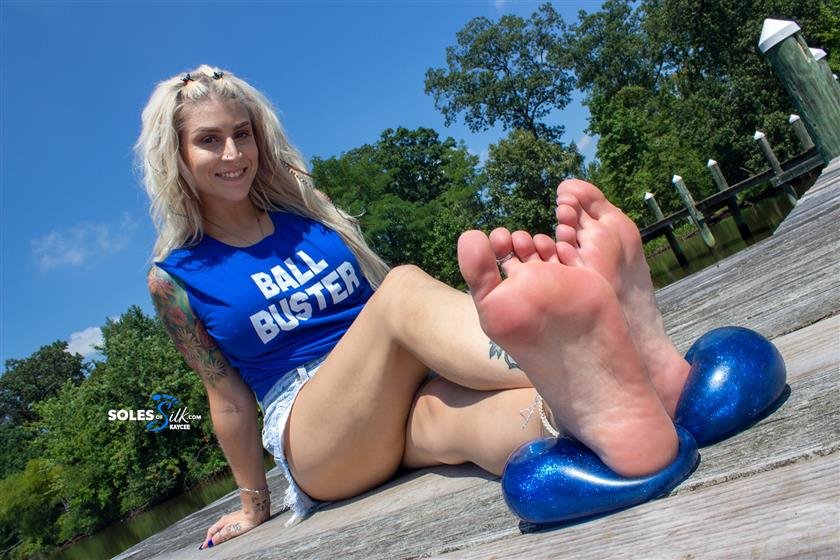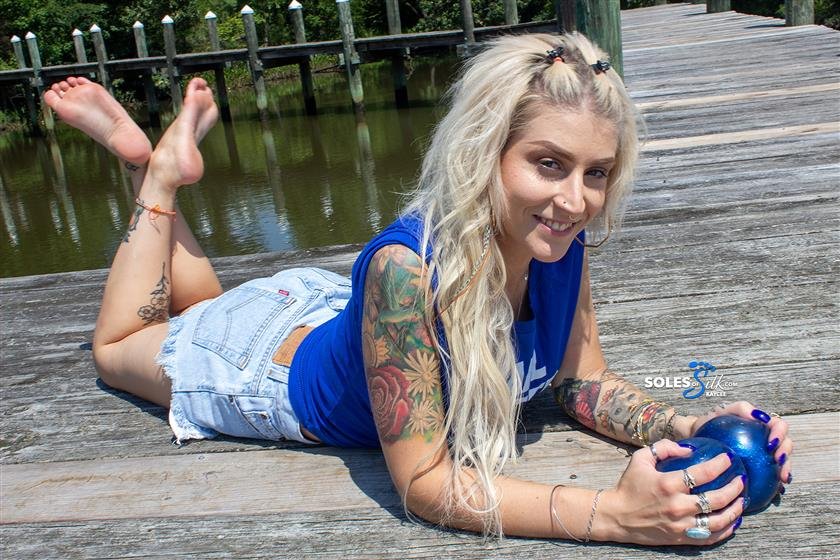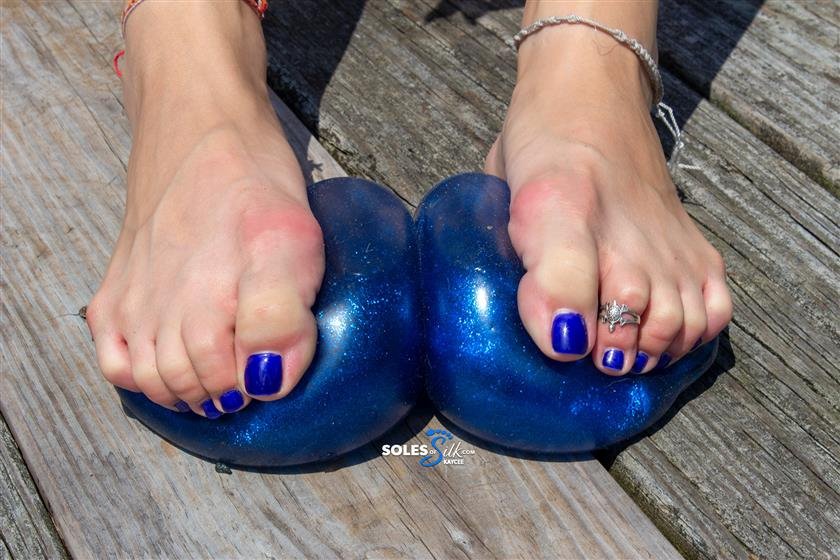 Description:

Back in 2015 Kaycee and I shot a set with some squishy balls that she proceeded to smash under her feet. We had two blue ones in the set and we made sure she paired them off in a few of the photos. It was a fun set to shoot, but little did I know, six years later, we'd revisit this theme in a much more up over the top way!

With her toes painted blue and wearing a blue shirt reading "Ball Buster," Kaycee couldn't wait to smash to massive blue balls under her feet. Sure, she had done this in the set I spoke of above, but in this one, she's in quite a "mean girl" mood - and I loved it! Seriously, Kaycee in brat mode is so fun and a theme we carried on in a set we shot immediately following this one too.

I won't keep talking about this one as I'm sure you'd rather see Kaycee and just how mean she can be.