Soles of Silk - white converse low tops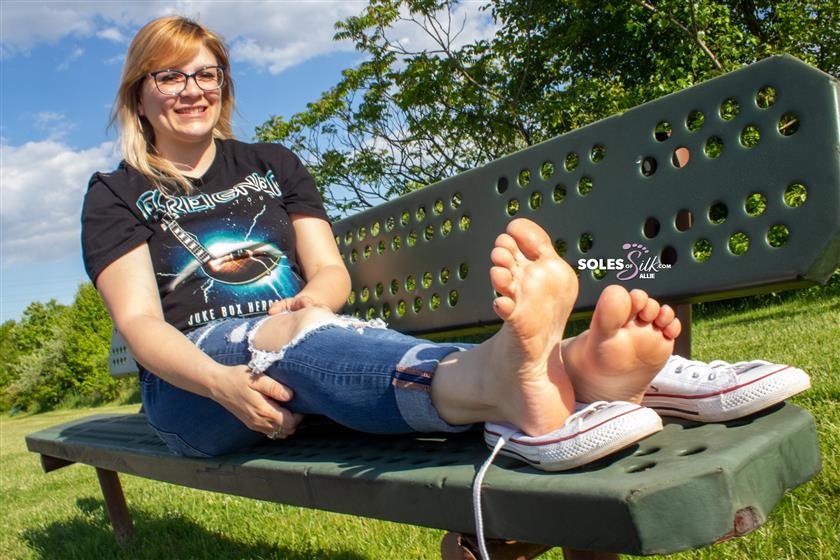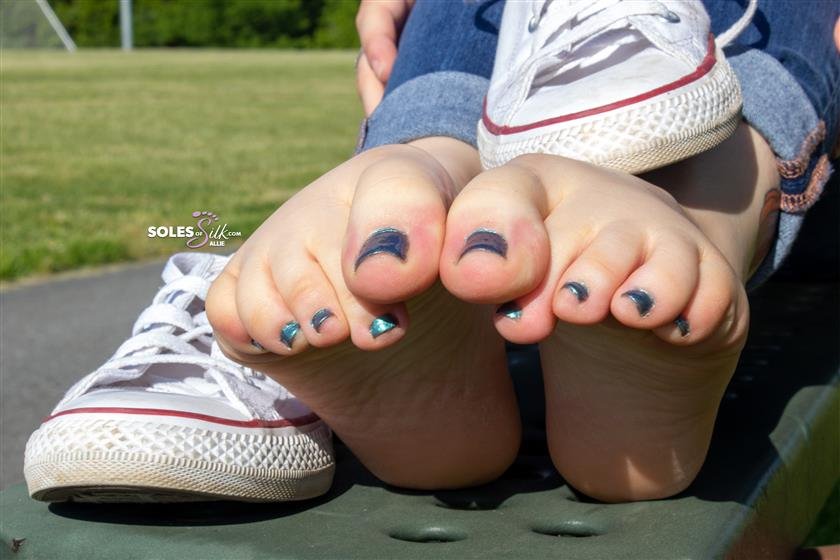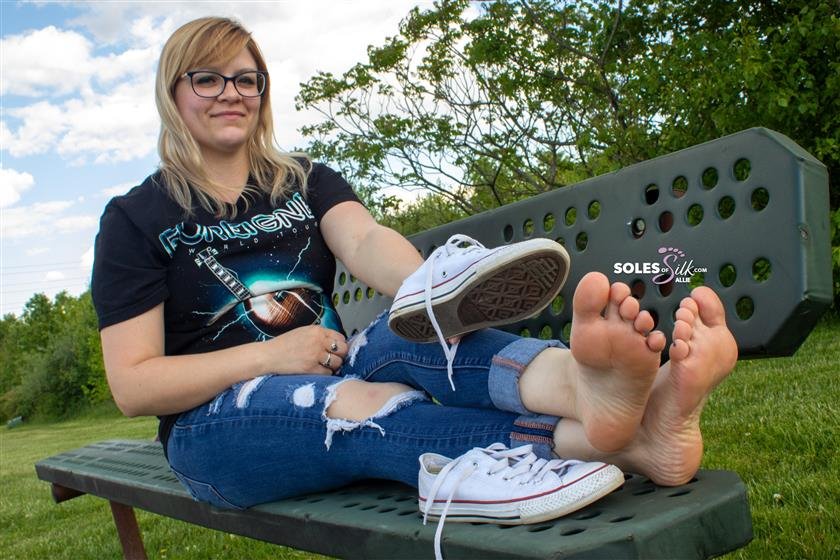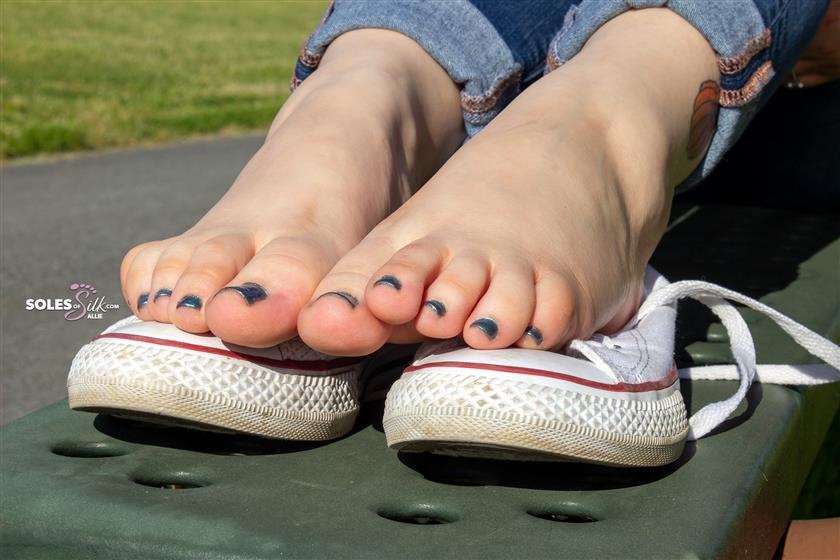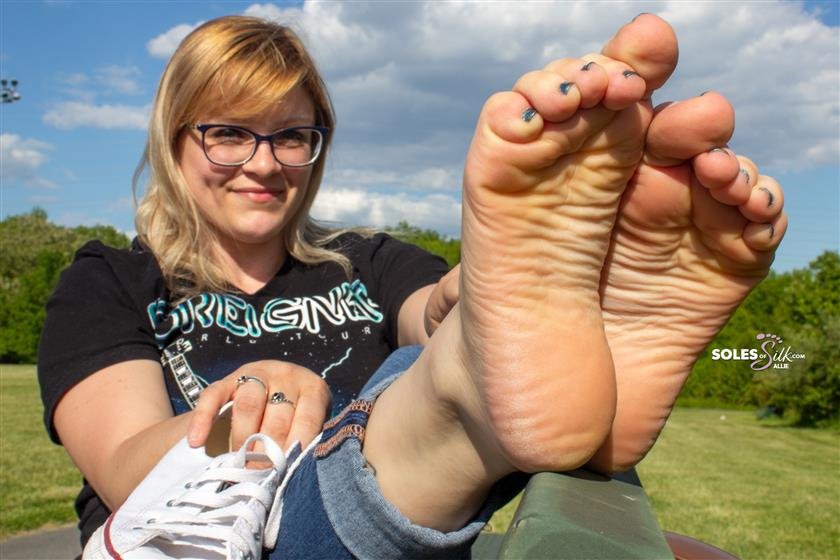 Description:

Allie knows just how much I adore her sweaty little size 5's when they come out of her sneakers without any socks. We are always joking about what shoes of hers she's going to wear next and if she's going to run out of them to use before long.

On the day that we got together for this set Allie told me she was going to wear a pair of white low top Converse. That was perfect. Once we met up at the park, we began walking around to look for a spot where the sun would work best. We settled on a bench way across the park, many yards away from where we parked. Yes, my typical trick to get just a bit more moisture on those feet before the shoot begins.

Before we began this set, I told Allie that I wanted her shoes to be in every single photo, even after she took them off. There would be no tossing them aside. I wanted them under her feet, dangling off her toes, her sniffing them, or even offering you a sniff. Don't tell me you wouldn't take her up on the offer either!