Soles of Silk - converse craze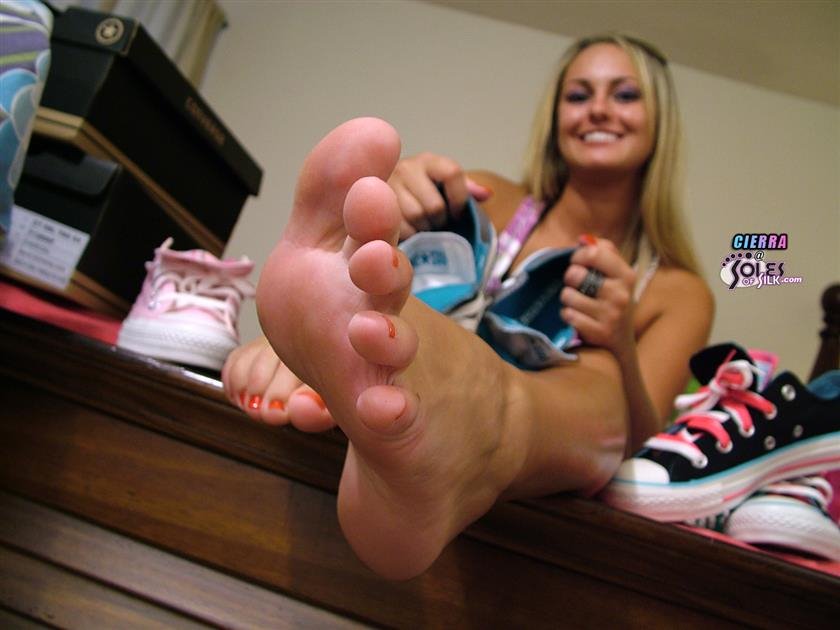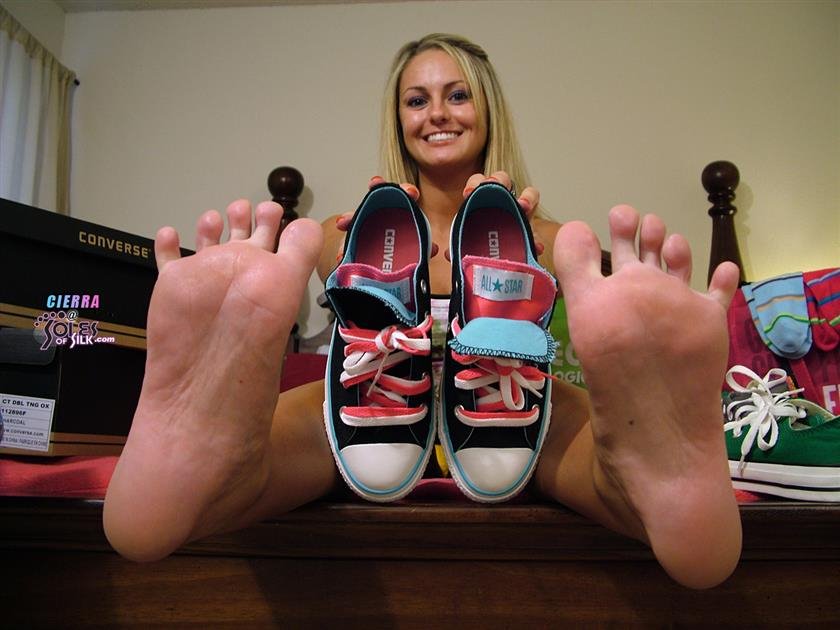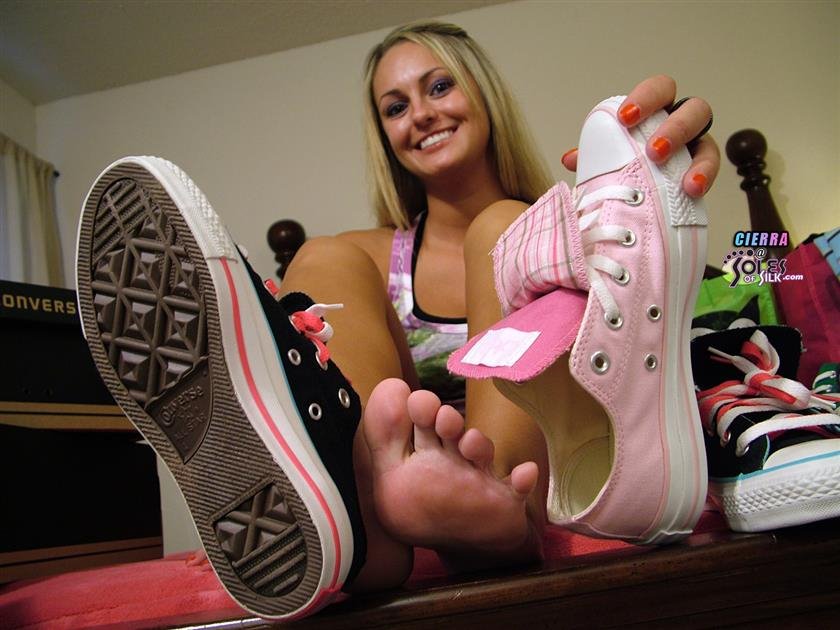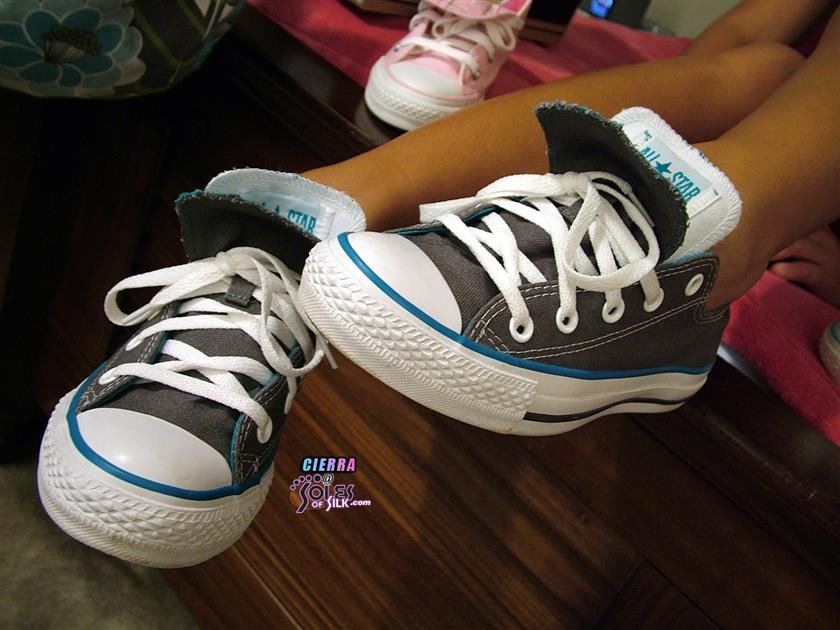 Description:

Cierra sure has an intense love of Converse All Star shoes. And I have an immeasurable love for Cierra' moist, sweaty feet. Those two things sounded like a winner to me when Cierra mentioned to me that she had quite a few pairs of Converse and wanted to use them in a set.

When I arrived at Cierra's she was already wearing a pair of her All Stars - the black pair with pink and blue tongues. She told me she had been in them for some time and smiled at me. I knew her feet would be sweaty because she didn't have socks on. Not like that would have mattered though cause I've seen them very sweaty when she wore socks too.

Once I had my photo lamps set, I told her to go ahead and remove her shoes. She got a little giggly knowing how moist her feet were going to be. When she pulled them off I placed my hands on her feet real quick and man were they SOAKED! You can see them glistening in some of the early sole shots below. They stayed moist throughout the set too since she kept putting different pairs on.