Soles of Silk - Molly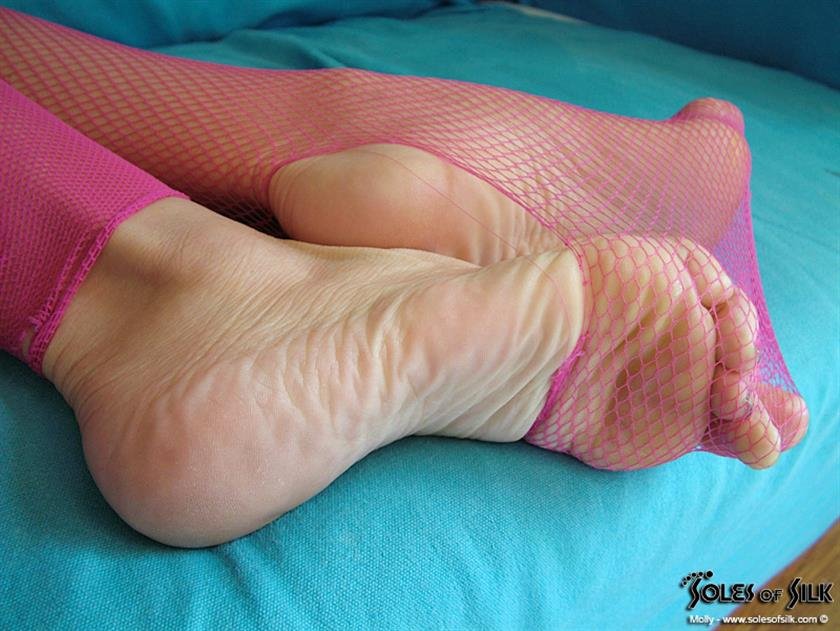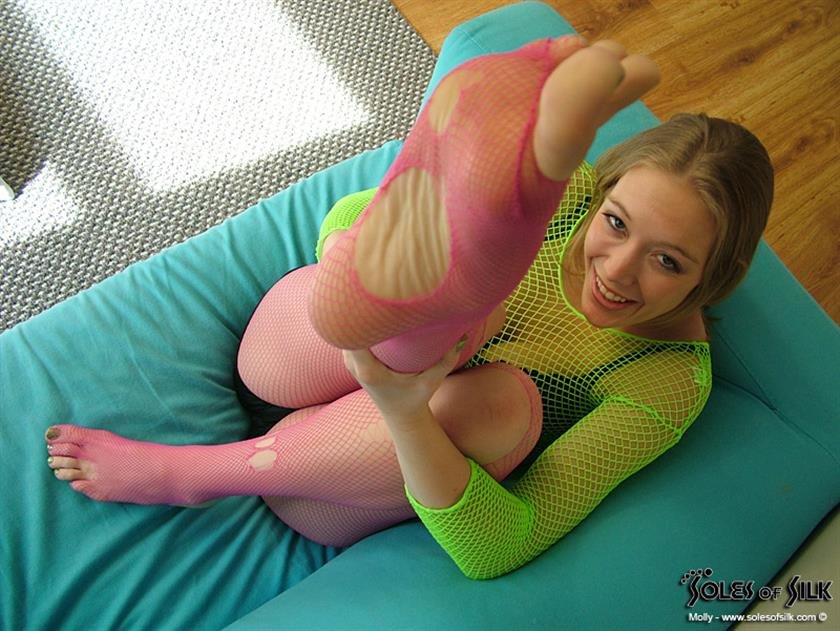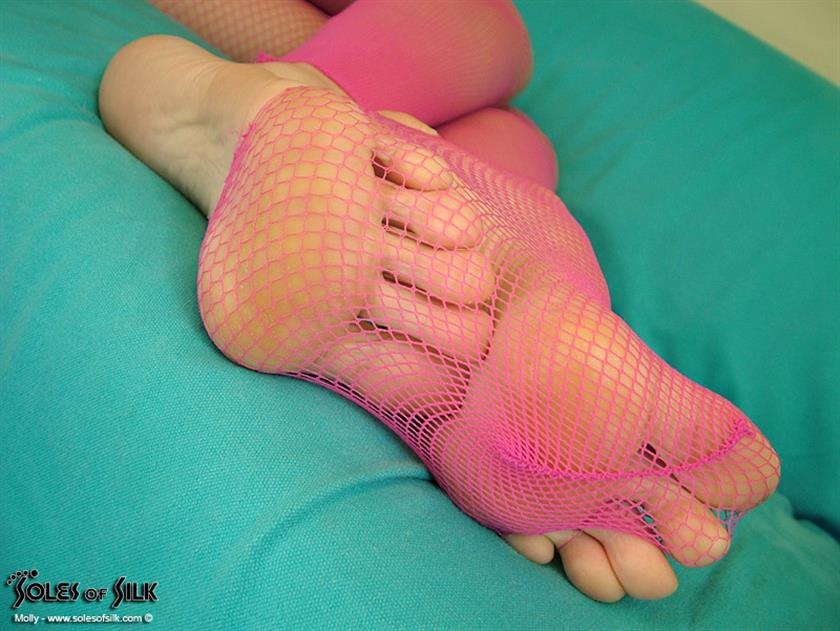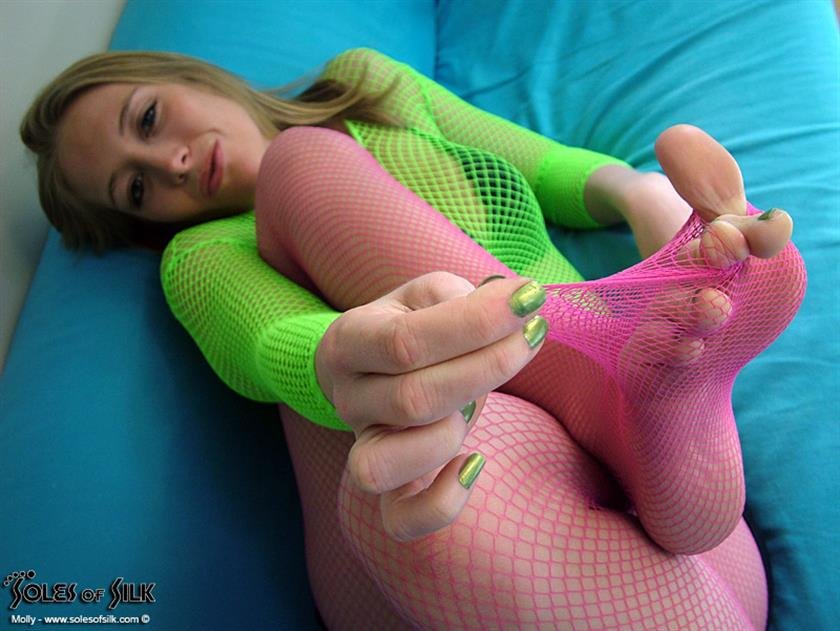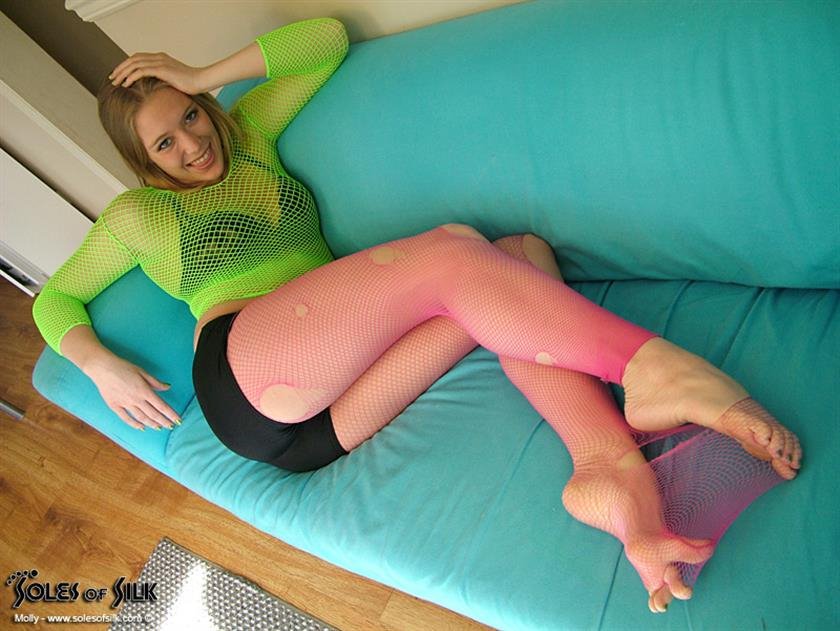 Description:

A few weeks ago I posted a very popular set of our big footed hottie, Molly, in a pair of pink fishnet pantyhose. |View Gallery| As promised, here is the second half of that set that has Molly ripping those fishnets from her legs and feet for a little bit of freedom. After all, how can you restrict a pair of powerful size 11s?

Watch as Molly starts off slow ripping enough room for a big toe to peek through and then another toe and then another. Before you know it, holes are appearing all over those stockings - both on her feet and her legs.

With those holes getting larger, Molly began sticking her hands and feet into them, tearing them into massive holes, but yet, on those long legs, they don't appear as large as they really were.

By the end of the set, Molly had basically freed those lovely big feet from their pink confines.