Soles of Silk - slimed shoes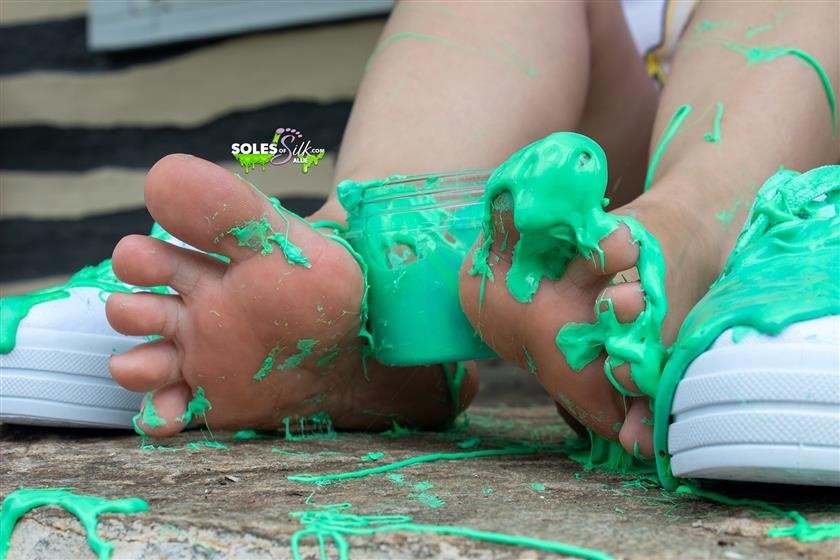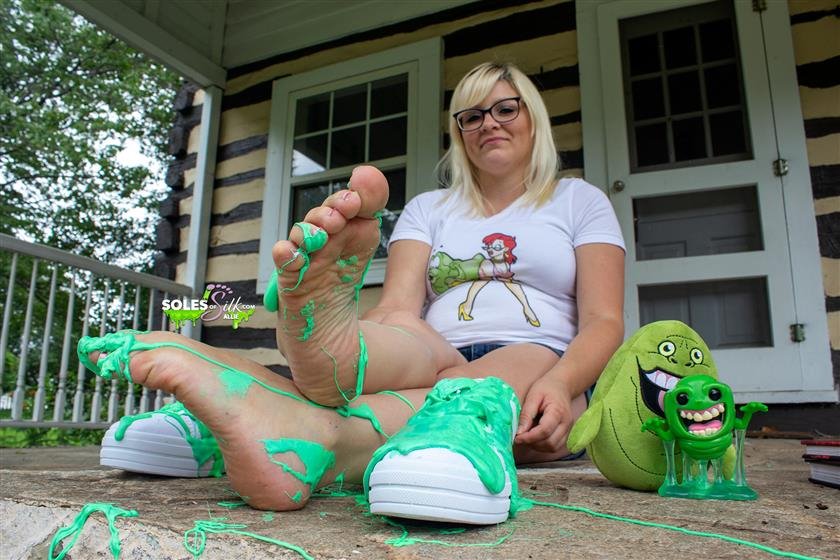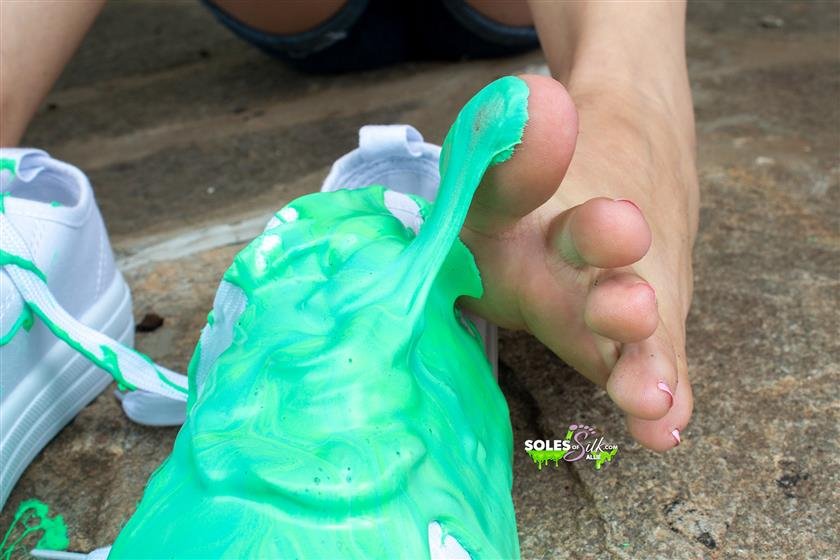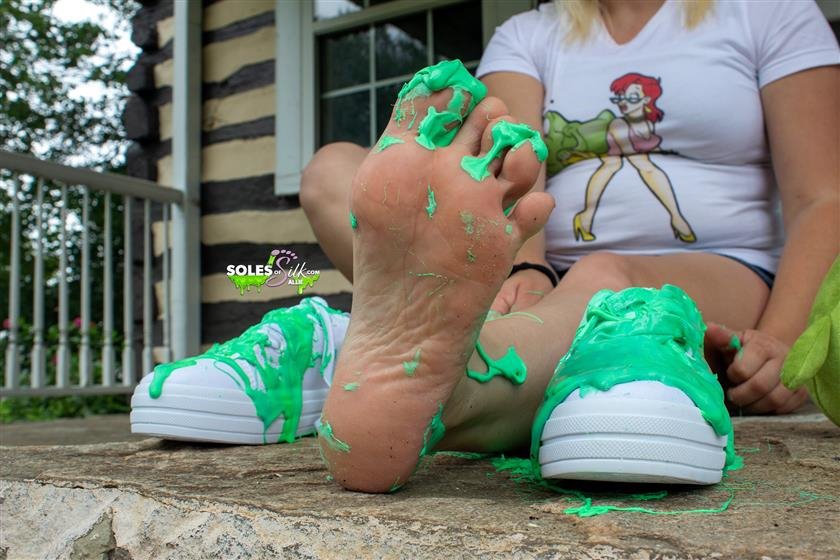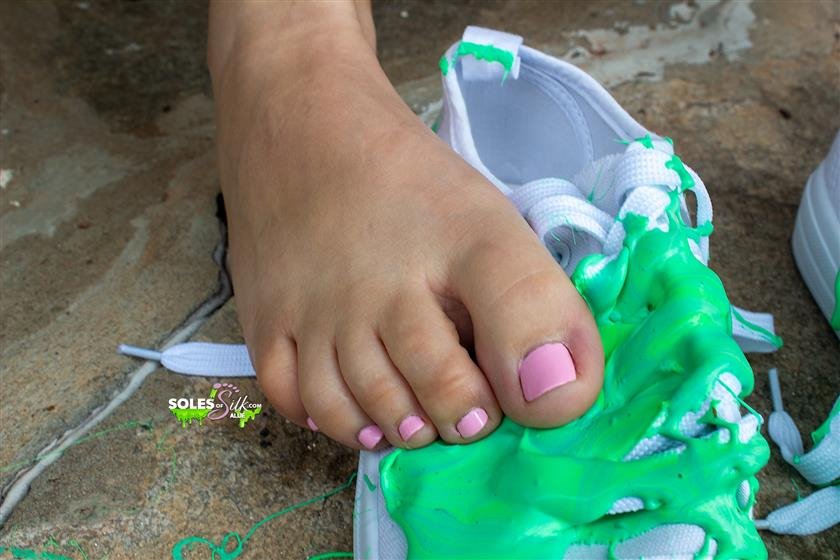 Description:

DO YOU BELIEVE IN GHOSTS? - Allie loves exploring haunted places and low and behold, she found one. It just so happens that the one she found had a pesky green ghost running around trying to eat everything, including her socks! Just so she would know that he was around, he slimed her shoes. Needing to get a sample of that slime, she stuck her little size 5 feet into the mess and extracted some gooey ghost slime!

IF YOU DON'T BELIEVE IN GHOSTS - Allie loves Halloween and was itching to do a Halloween set for the site with her return sets here in 2020. I had the idea to do one with slime and her shoes, which she loved. I'm a huge Ghostbusters fan, so I grabbed some items I have themed to the 80's classic and we set about shooting this fun little set.

The slime that I bought, however, didn't come out all gooey like it usually does. It was sticky for sure, but not gooey. It made for some fun stretching shots as it clung like a glue almost. It was also a major pain in the ass to clean up.