Soles of Silk - purple knee high jog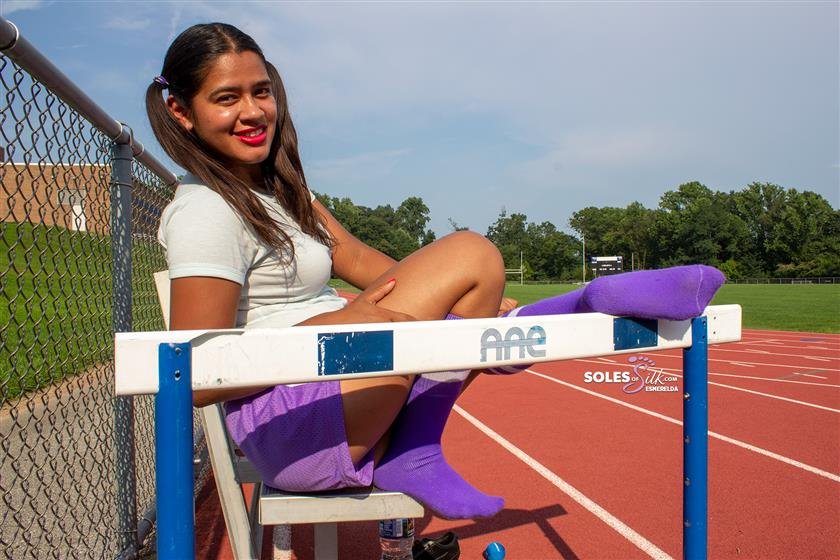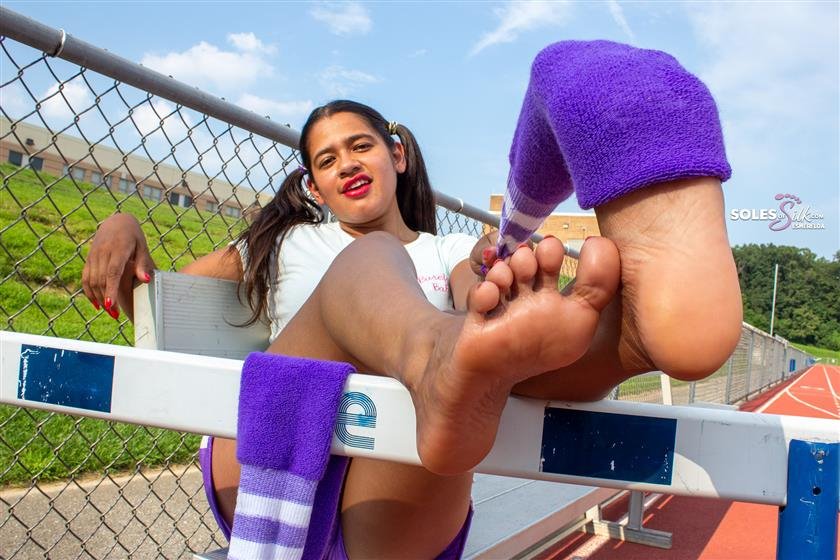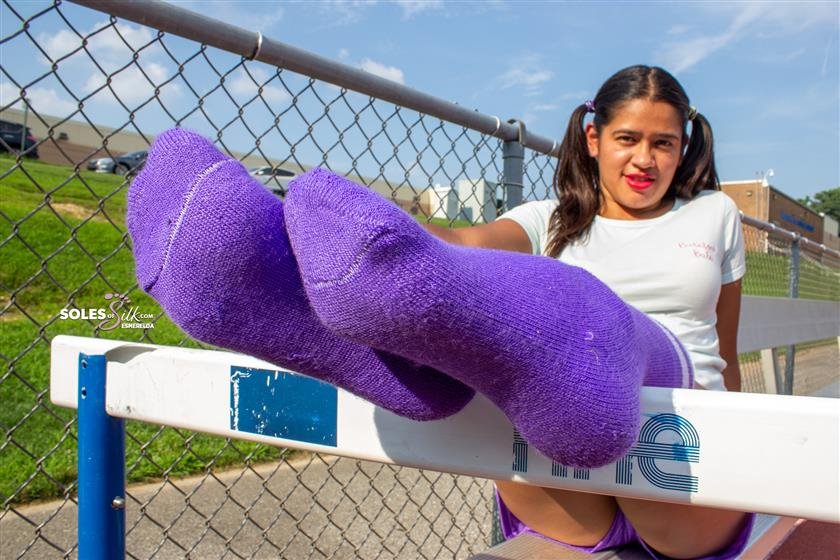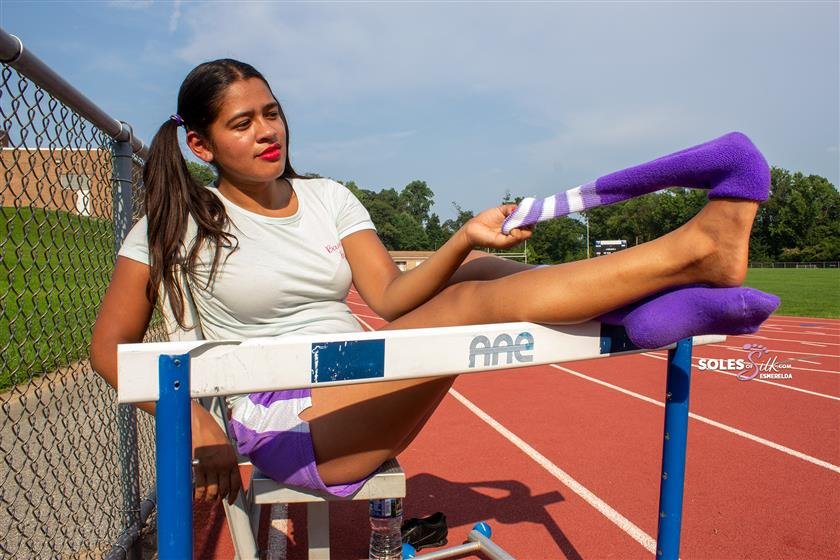 Description:

Esmerelda and I thought it would be a great idea to drive over to a track and do a jogging set. She threw on her purple knee high socks and sneakers. She tied her hair into pig tails and we got underway.

We began the set with her running at me, letting her feet get nice and sweaty. It was super hot, as you're going to see throughout the photos. Some of that sweat, however, might be due to the fact that we had the police called on us by someone who came down on the track and then left immediately.

Apparently this woman thought Esmerelda was a minor? A female cop came and realized she wasn't and told us we were good. Then her supervisor shows up minutes later and acted like a total fool. He pretty much insulted us even though he never saw any photo we took and at the time the woman would have called, Esmerelda was still in her socks and shoes. Some people are just nosey and/or assholes.