Soles of Silk - creekside mud squish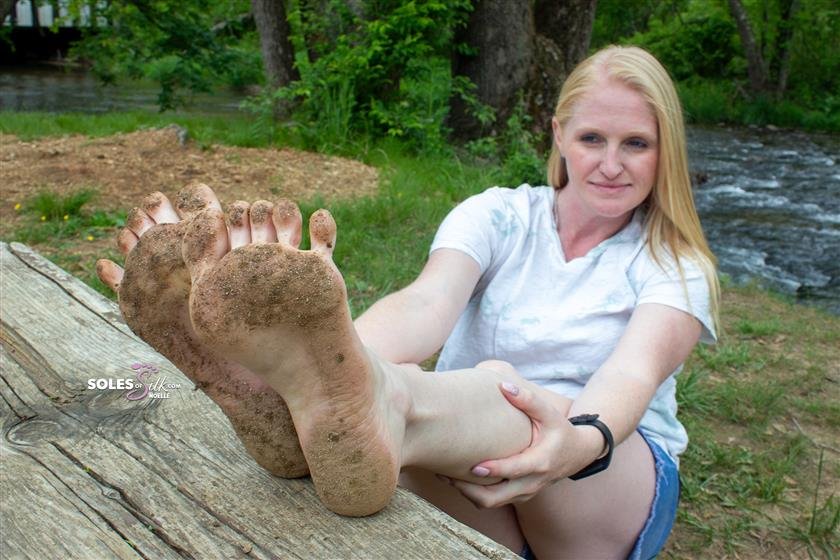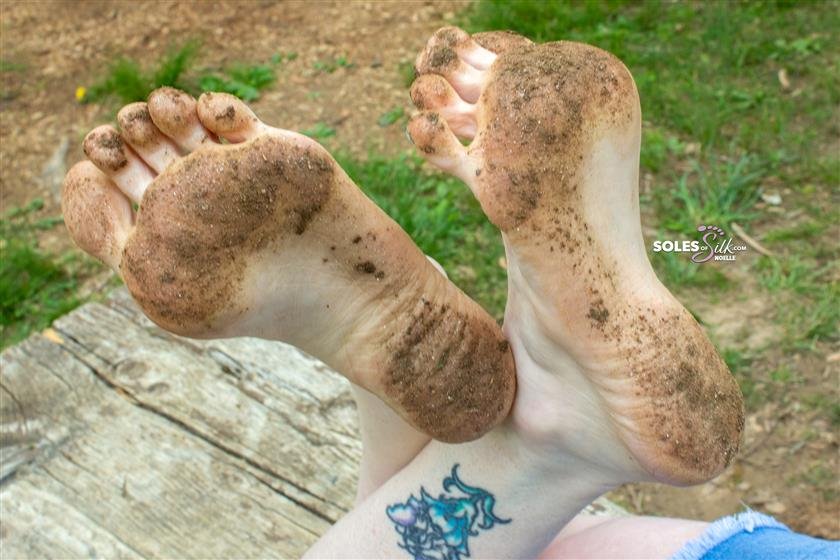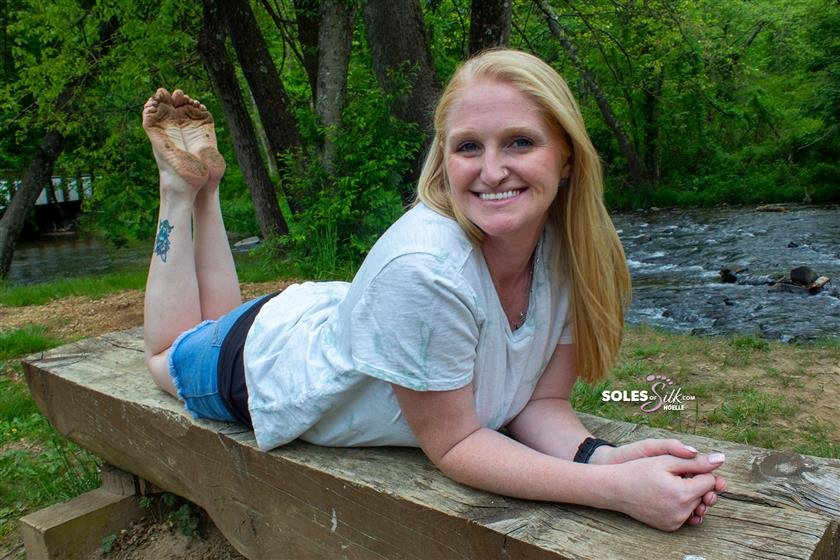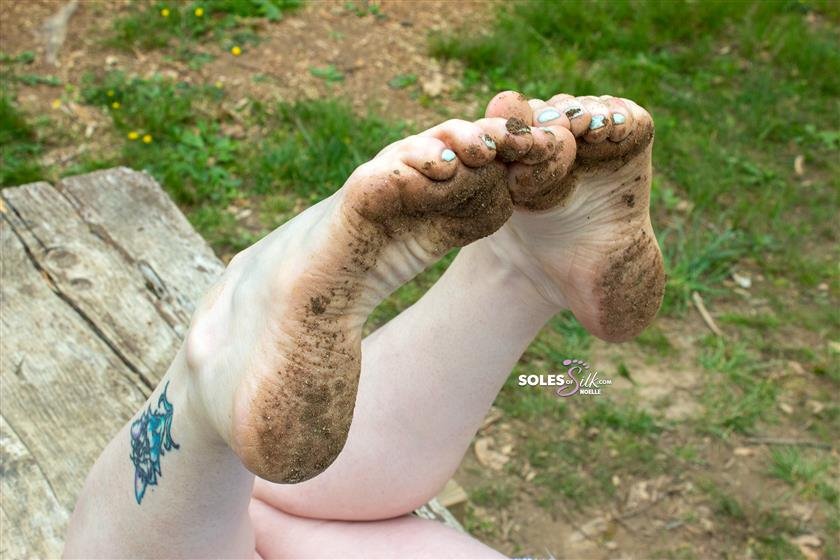 Description:

When Noelle and I first talked about shooting again here in 2021 for her first time since 2016, we tossed around a bunch of ideas for themes and locations. As our the days drew near for the shoot, I mentioned shooting a dirty feet set, which Noelle absolutely loved. I can't even explain how excited she seemed over the prospect, but I'll tell you what, it showed in the set once it was captured.

This set took on a wooden bench along a creek. There was plenty of dirt and we weren't smack dab in the middle of the historic area where people were milling about. A bridge and road weren't too far away, so if anyone saw what we were up to, it would have been those driving by. We didn't care.

We started things off with Noelle getting her feet dirty. Oddly enough, going back through the photos, I saw a nail right there in the dirt and where Noelle had wiped her feet. We never knew it was there and it looks to have been buried by time we added some water to turn that dirt into mud. Naturally, her soles and toes were caked in that mud by the end too.