Soles of Silk - peanut butter jelly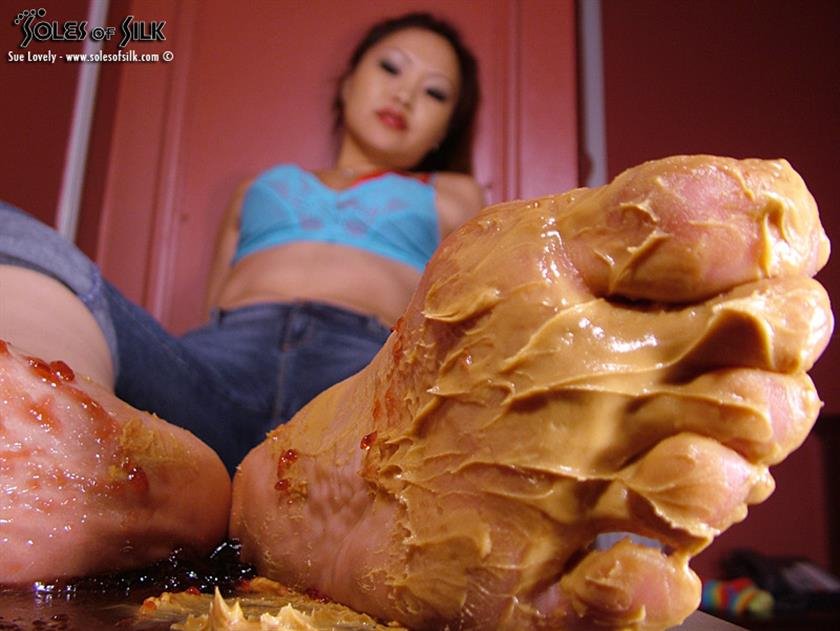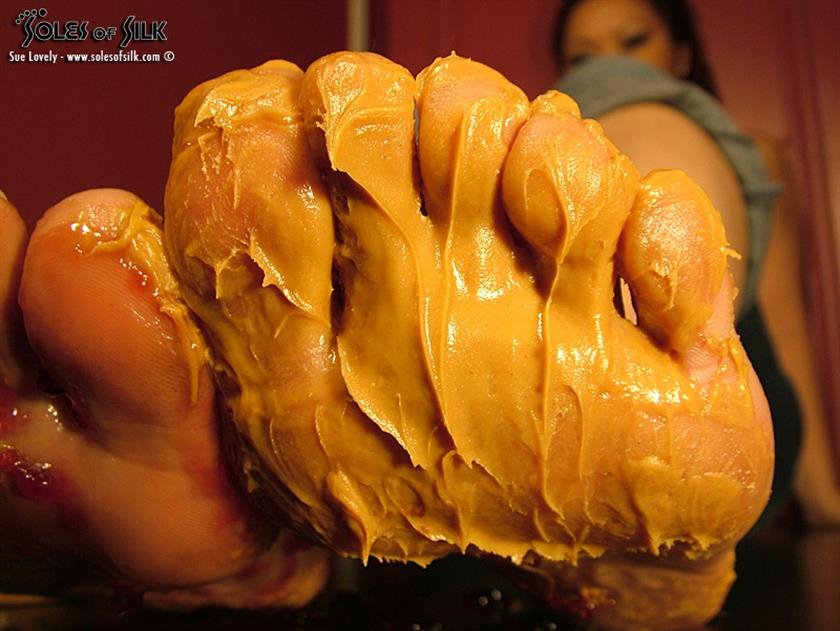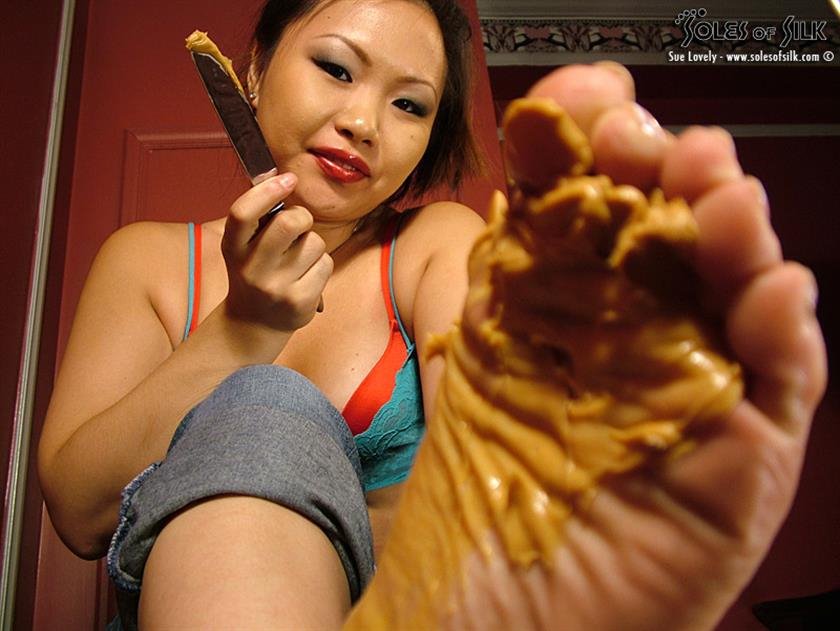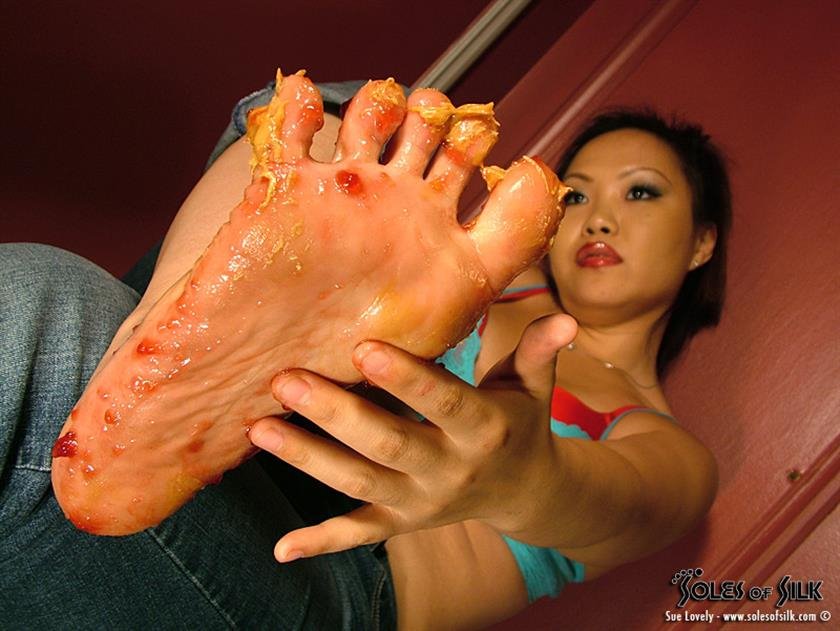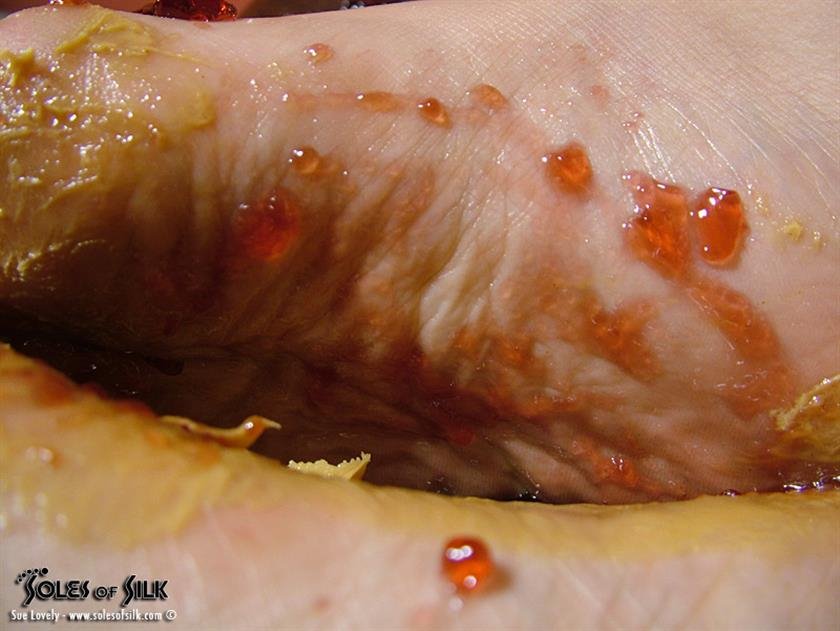 Description:

The last we saw of Sue Lovely she had just pulled off a nice thick pair of rainbow colored socks from her Asian feet. |See Gallery| But many of you were left wondering why she had a jar of peanut butter and grape jelly next to her size 7 1/2s for the last set. Well, here's your answer!

With her soft feet removed from her socks, Sue begins to smear some peanut butter all over her left foot. it is really thick and Sue doesn't hesitate to layer it on!

Feeling a little neglected, her still bare right foot gets the nice gooey slap of jelly smeared from toe to heel next. Sue once again keeps layering that yummy sandwich food all over her feet. But what comes next is the best!

With one foot covered in peanut butter and the other in jelly, Sue presses those sexy feet together in one big squish! With her feet stuck to one another she begins to rub them together, making such a huge mess! Is anyone else hungry now?