Soles of Silk - cutie pie pumpkin pie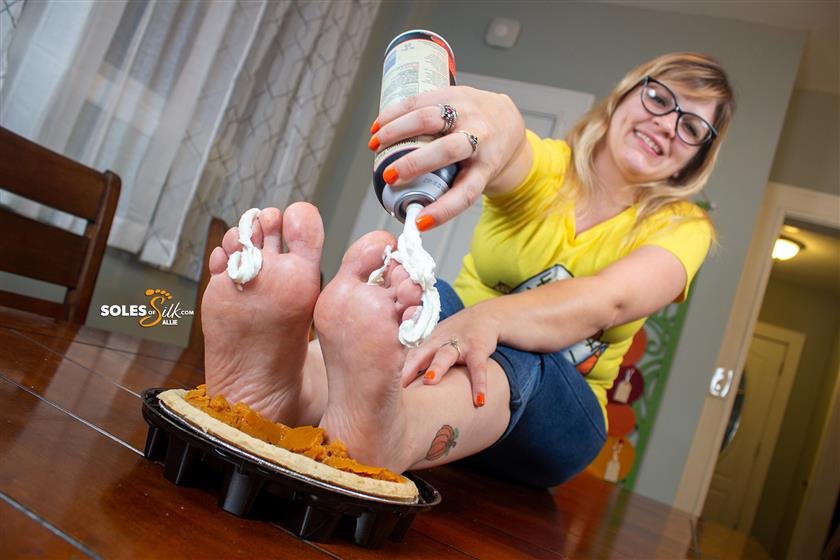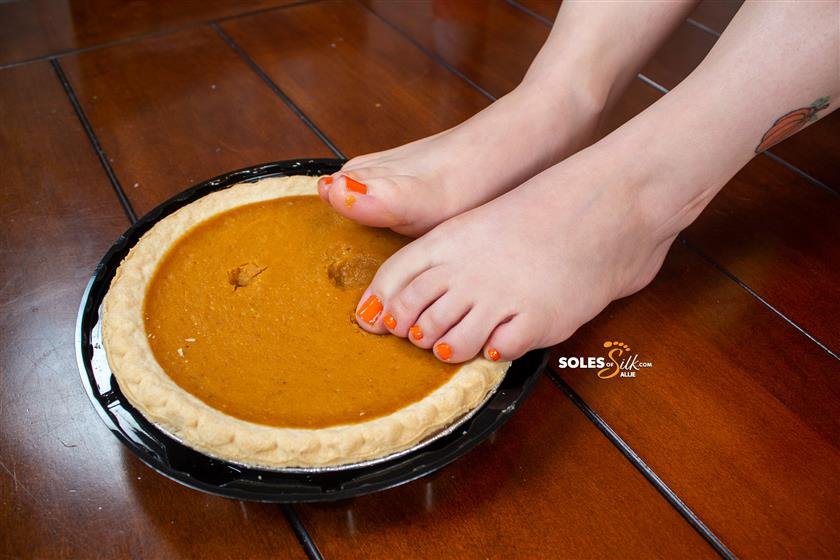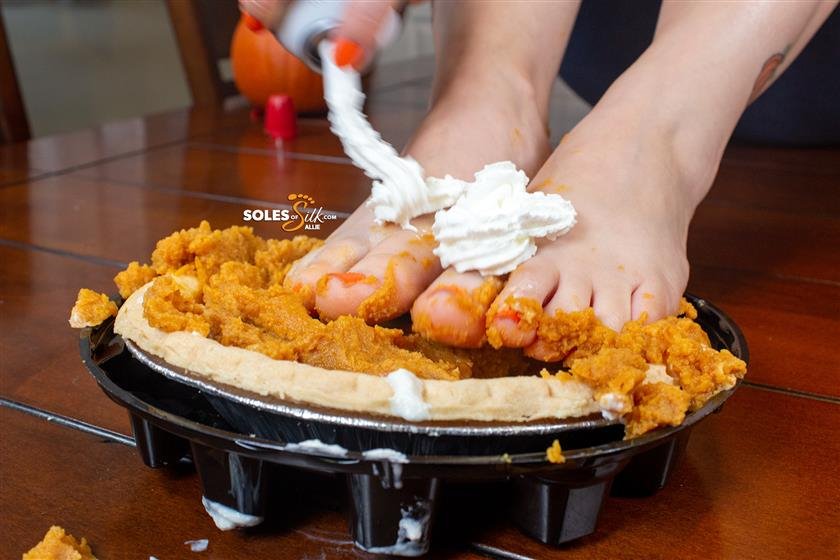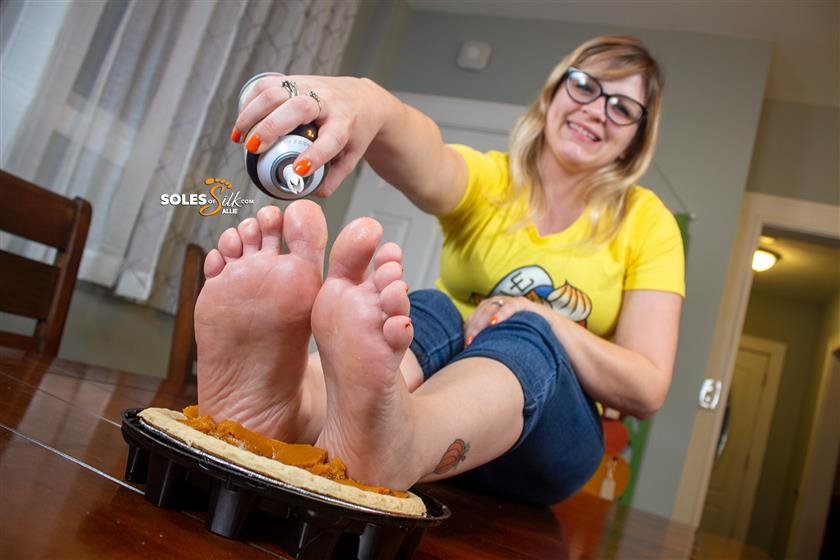 Description:

For more than a year Allie has been wanting to sink her small size 5 feet into a pumpkin pie. She had never squished any messy foods under her feet and this is what she wanted to do. She loves everything pumpkin and I'm always teasing her for being "basic." In all fairness, if her pumpkin obsession now includes wiggling her toes in pumpkin pies, consider me basic now too!

Naturally Allie couldn't resist sticking her finger into the pie before those plump piggies got their turn. She wanted a quick taste knowing full well that all of us would prefer a taste of her toes. She knows us oh so well, doesn't she?

Allie and I would like to wish all of our American viewers a safe and Happy Thanksgiving. Just be sure your family isn't sitting next to you on the couch seeing you drool over Allie's pumpkin pie covered toes and soles!