Soles of Silk - 8 bit black box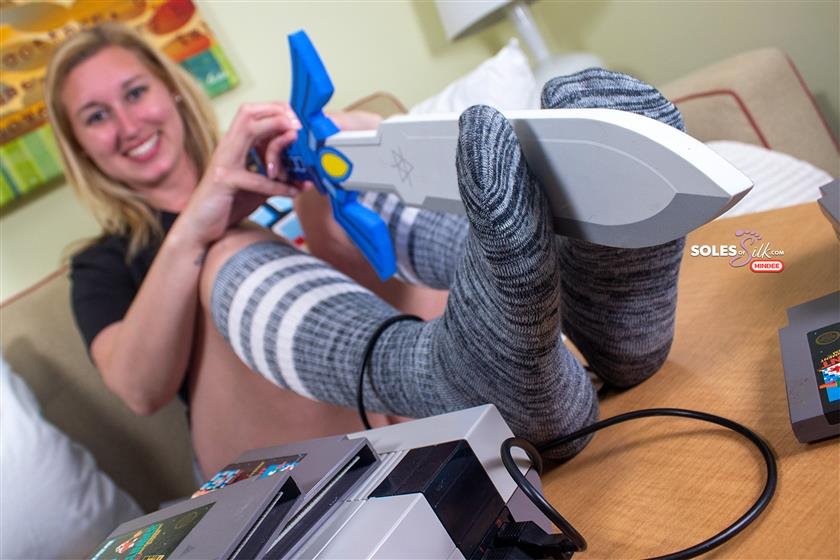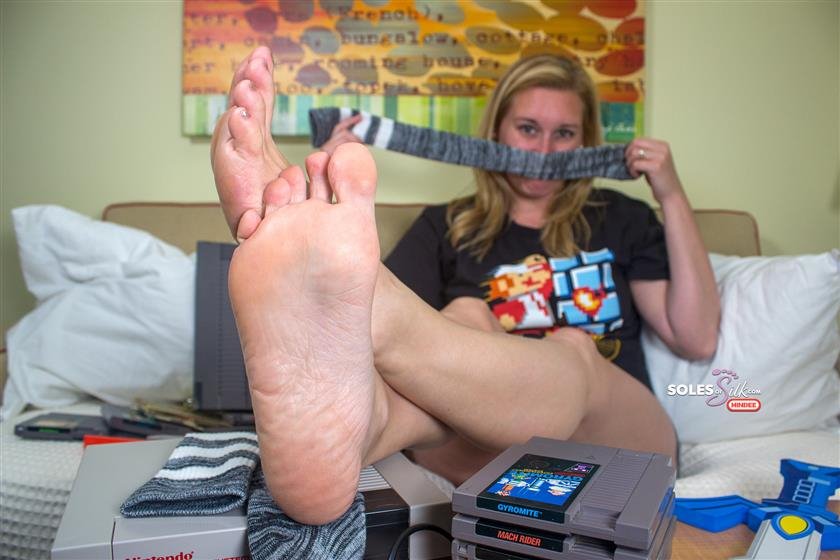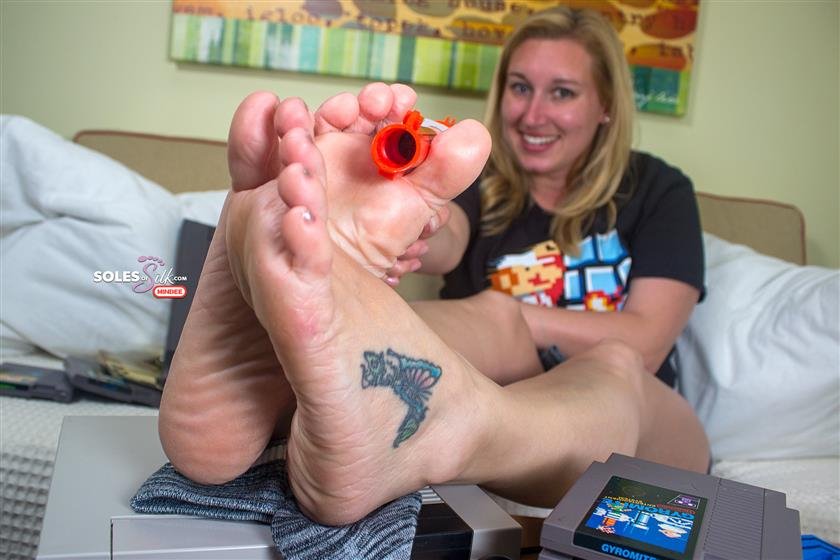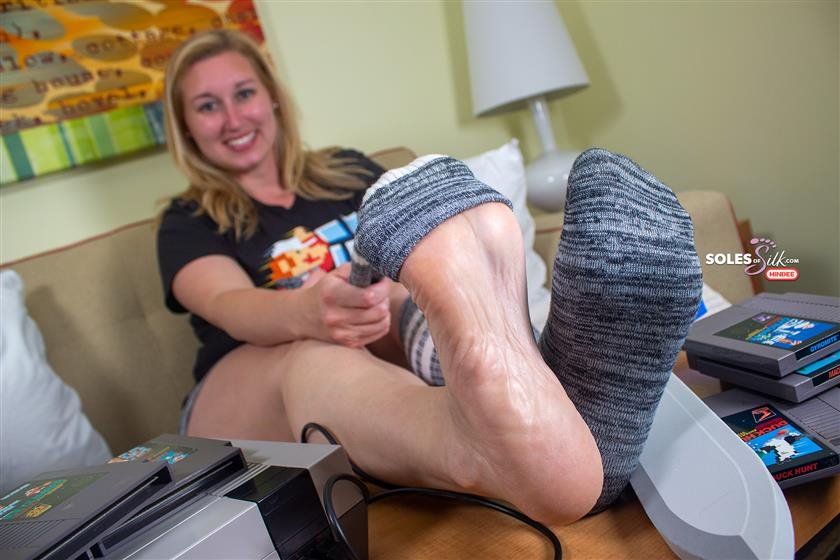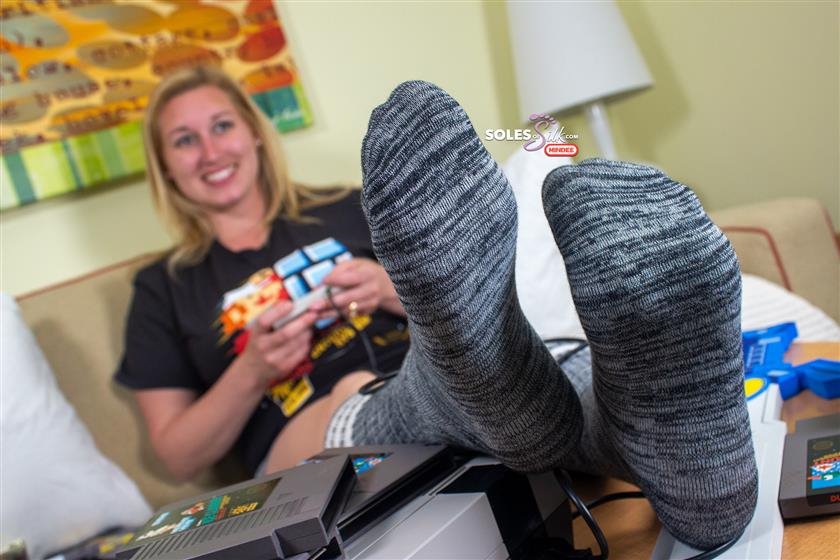 Description:

Talk about a combo of things that I absolutely love! This set features Mindee, who we all know that I adore like no other and cherish every moment I spend in front of her size 8 feet. It also features some things of mine from one of my hobbies - video games. In this case, retro video games.

With a Nintendo Entertainment System, some controllers, a zapper, and a few stacks of classic games, Mindee is in total gamer girl mode here. Thankfully, she remembers the NES and didn't call me grandpa when I pulled it out for the set. Well, she probably did call me grandpa when I had to take a few extra seconds to stand up from being down before her heavenly feet, which started off getting nice and moist in those gray socks. It's okay though, I attribute it to me never wanting to leave her feet. Can you blame me?

Anyhow, I loved the socks being in this set to play off the gray of the game cartridges too. Obviously the sweaty feet aspect was my goal and it was fully achieved. I just wish I was that light gun in a few of those shots down there.