Soles of Silk - silver polish change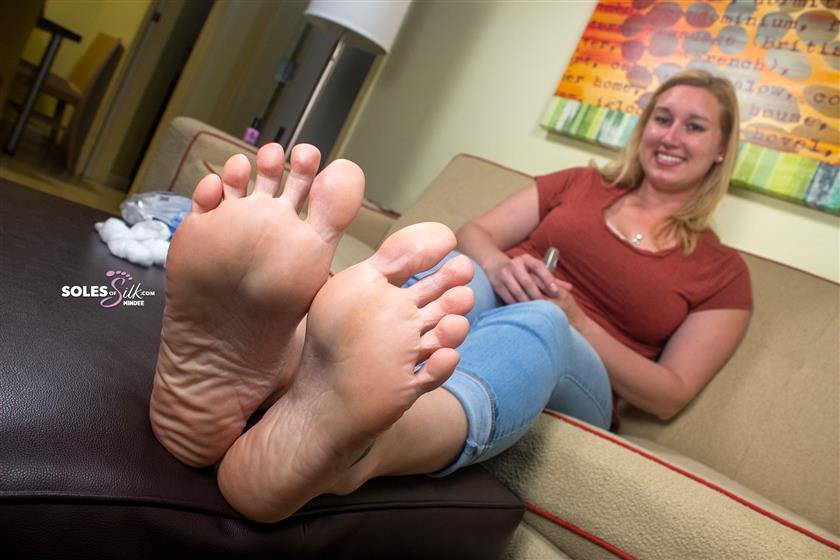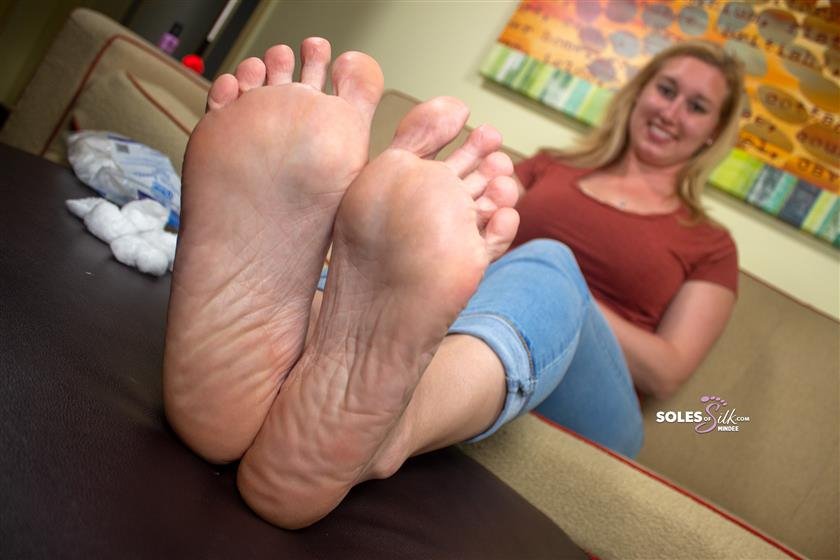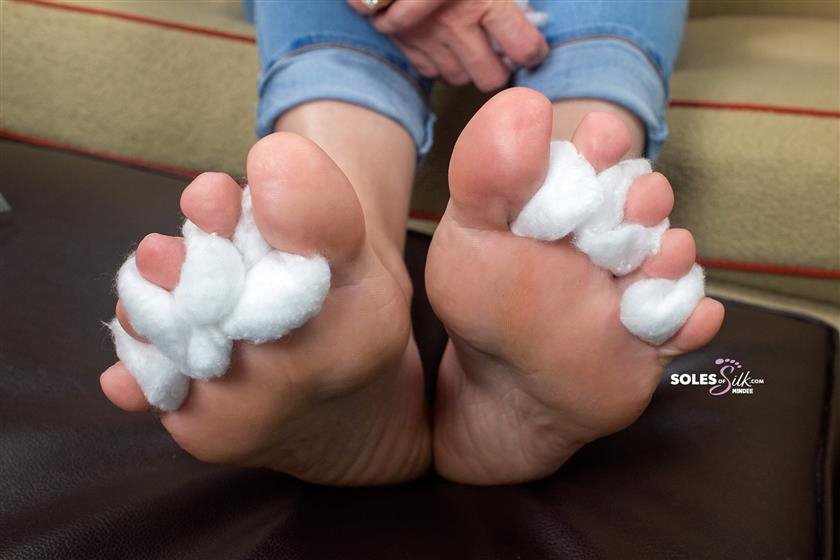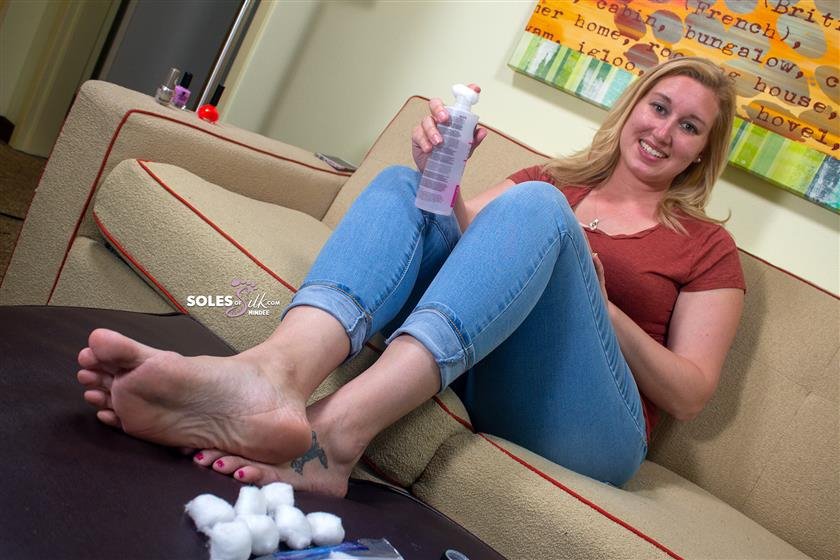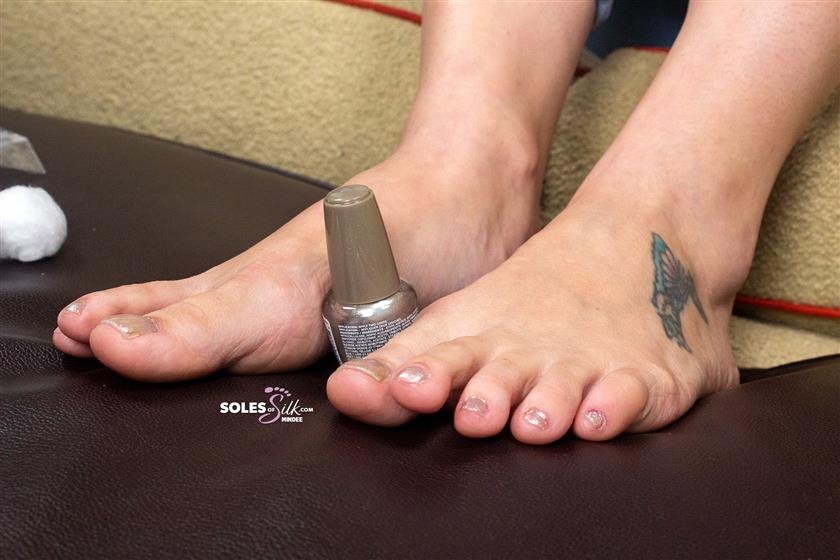 Description:

I have always been asked to do shoots with models who were wearing no nail polish. Those types of shoots have been very few and far between on this site. Why? Well, to be honest, I'm just not a fan of no nail polish. Maybe its the artist in me, but I love seeing bright and fun colors on toes. I always have and always will. It's probably why I'm also not the biggest fan of French pedicures. They're just a little ho hum for me.

Well, this week's set everyone will get a brief glimpse of Mindee's size 8 feet going from a dark pink to no nail polish and then ending up in silver glitter polish. That's right, a nail polish changing set. Somehow after all these years of running Soles of Silk, this is something I haven't done either. It figures that Mindee would be the one to do it. Is there anything she hasn't done?