Soles of Silk - bubblegum brat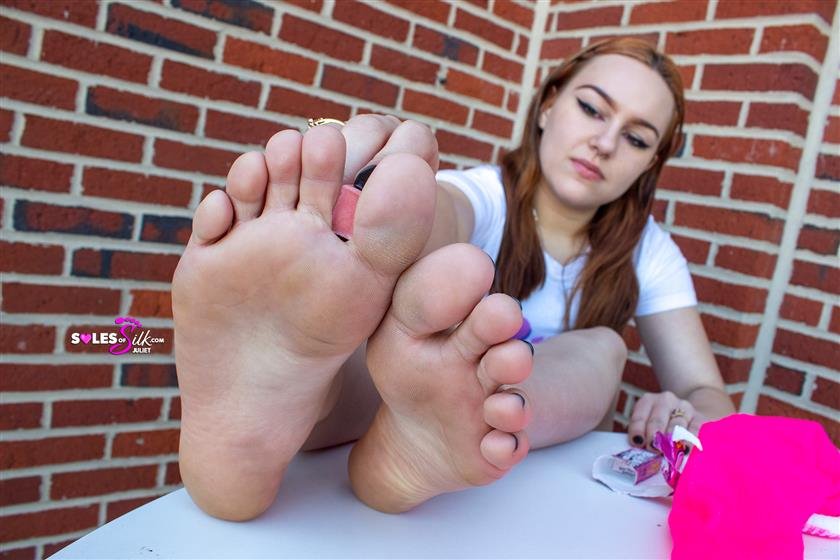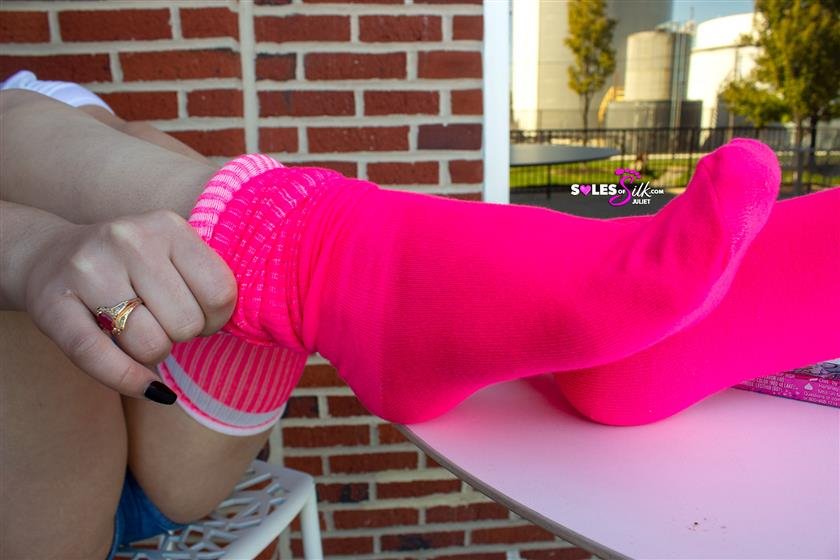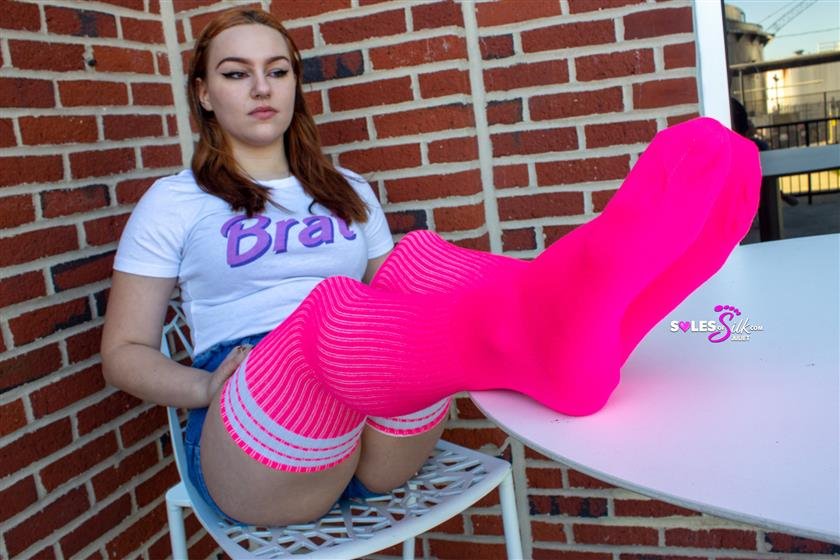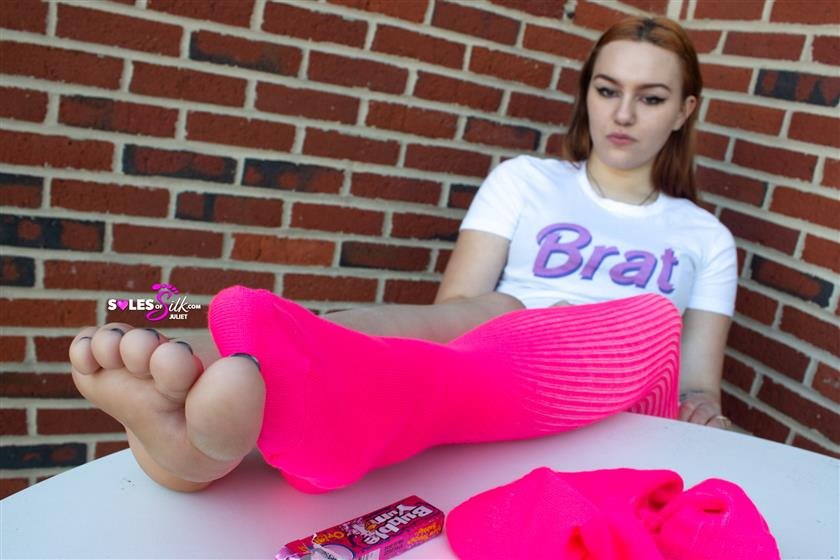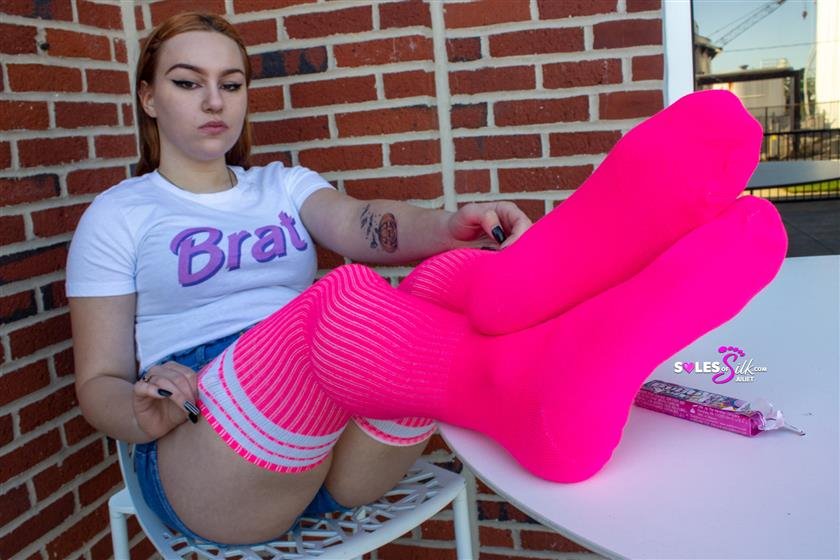 Description:

For all you single fellas out there on Valentine's Day, or any other day for that matter, who adore that brat who just won't give you the time of day, this set is right up your alley.

Meet Juliet, an 18 year old brat. I mean, it even says so on her shirt, so it has to be true! If that doesn't cement it for you, just wait until she flips you off and gives you the loser gesture throughoout this set. She can be so mean. You're used to it though, aren't you?

Juliet isn't so mean that she wouldn't at least tease you a bit. After all, teasing is more fun than ignoring you. Since she knows we're all here to look her size 7.5 feet, she slowly takes off the brighest pair of pink thigh high socks ever. Of course they're pink! It's Valentine's Day and for some reason, the color pink just goes with the bratty type - just like the color of that bubble gum she's chewing on... and sticking between her toes. Maybe she'll let you have some when she's done?