Soles of Silk - lotion new picnic table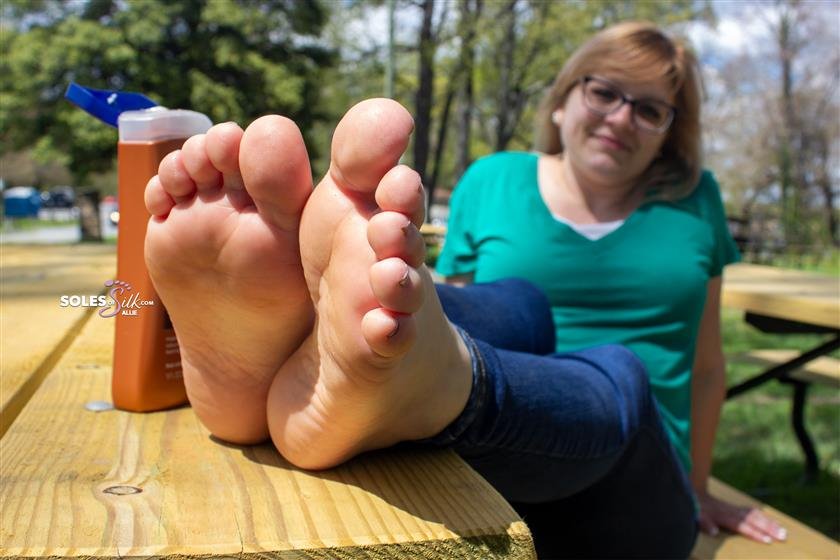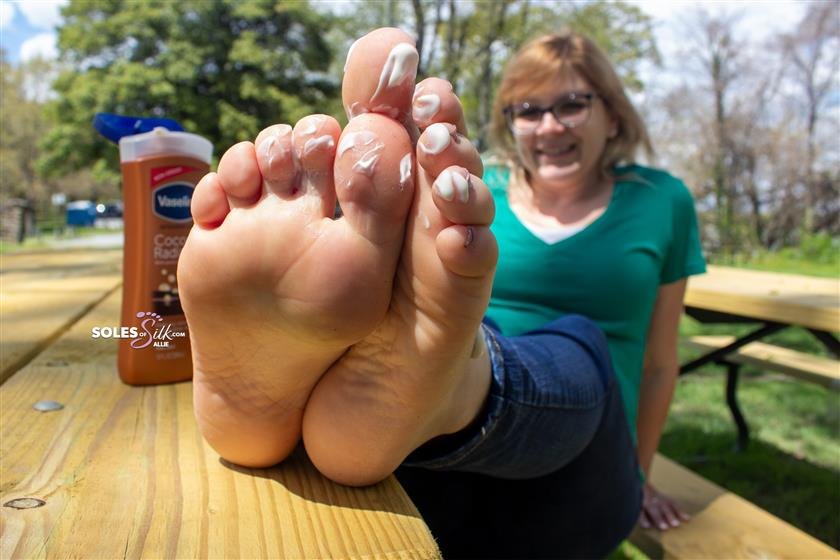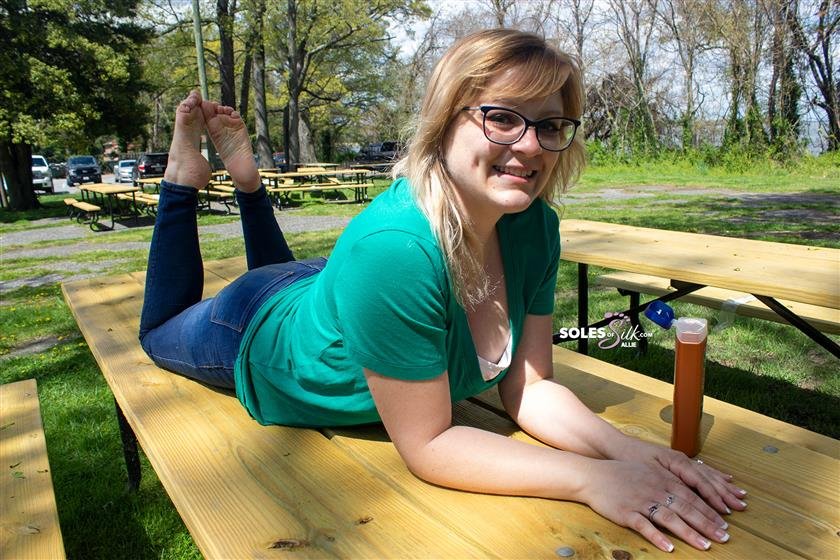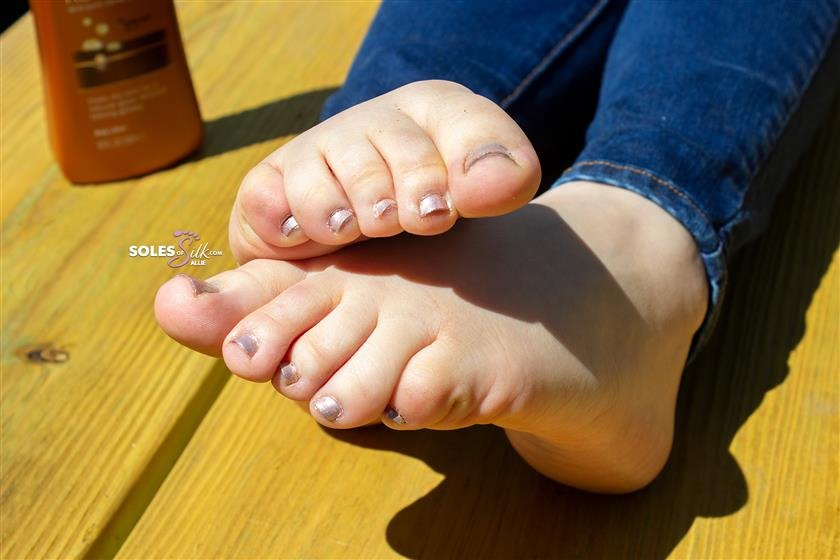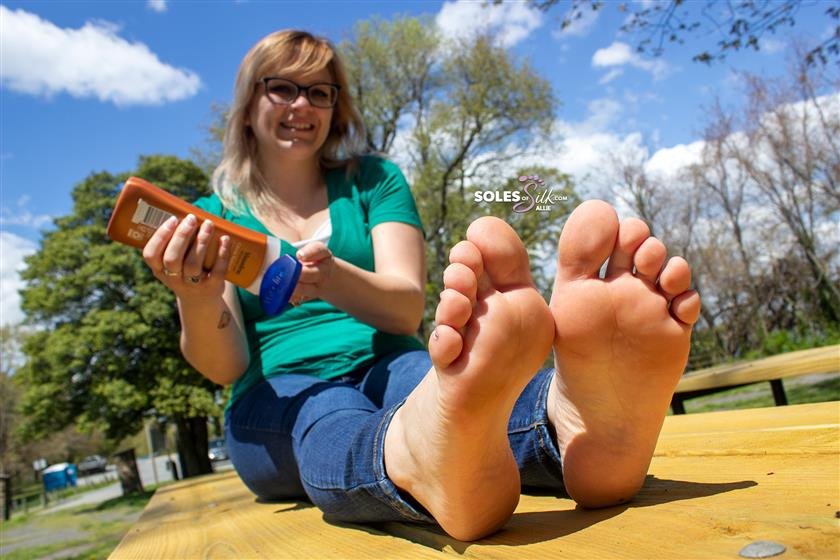 Description:

After shooting our first set, Allie and I were left wondering where to shoot our second set. It was during this time that I said she told her that since we've been walking around in sand, dirt, and grass here, she might need to lotion her feet. Then I joked that I'd gladly do it for her. It was at that moment that Allie jumped and ran over to some picnic tables. I followed her, but didn't know why at first. That's when she pointed out a snake.

We sat by the picnic tables, which were all brand new, and looked at the pissed off snake we almost just stepped on. We waited at the tables for a few minutes and I just said, "Let's just shoot you here putting lotion on your feet." Yeah, that's how this set came about. I know many of you like lotion sets and Allie had yet to do one. Why not?

As for me getting to rub it in, maybe I'll be lucky next time? Let me go ask her if she's free to shoot soon...