Soles of Silk - park jog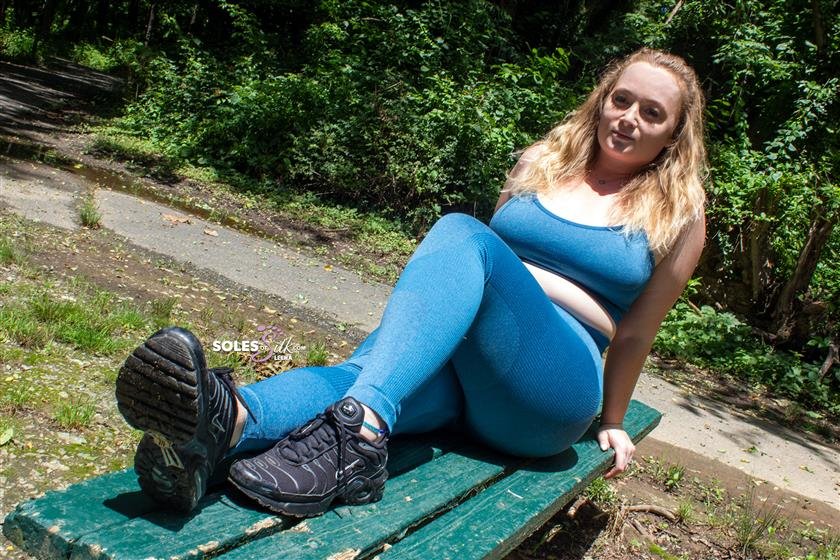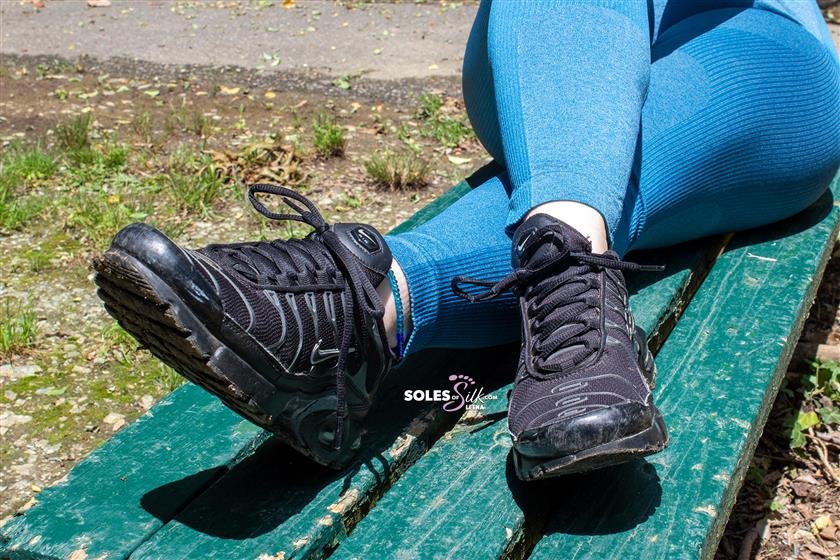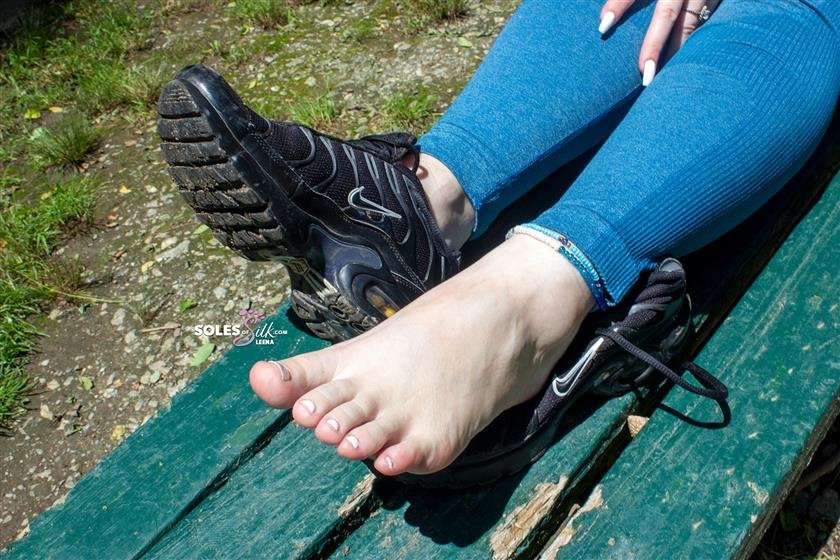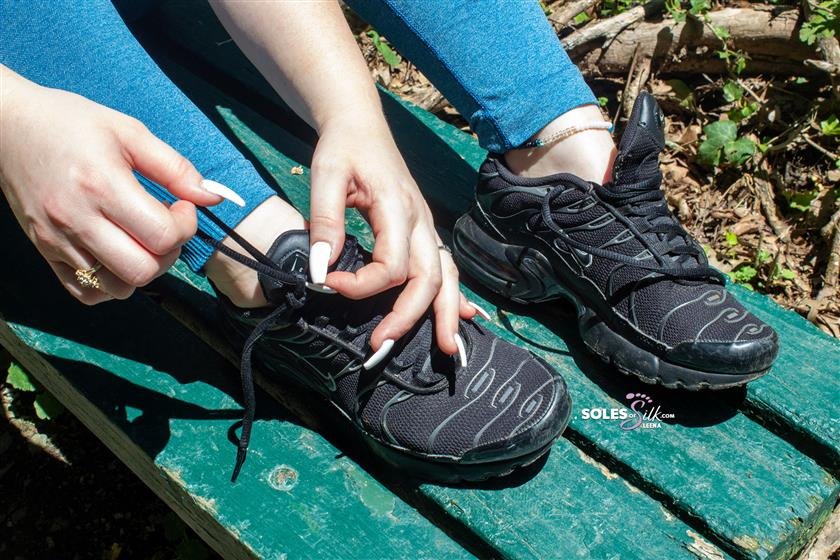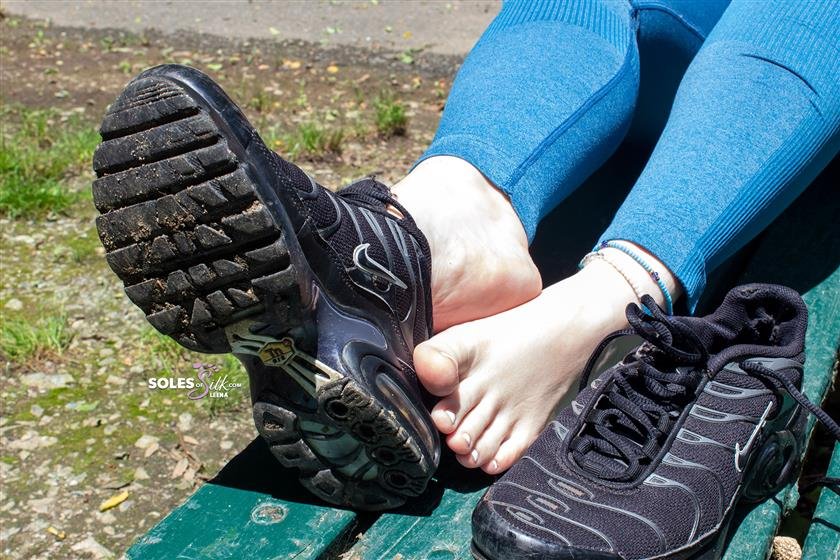 Description:

A lot of my models who have been shooting with me for a while know my love of their sweaty feet - especially when they're sweaty from sneakers when they're not wearing any socks. Well, Noelle knew of this, so when she got her cousin, Leena, to shoot her first set, she told her to bring some sneakers along. This is that set, although you've seen a few of the ones we shot afterward already.

This set was shot along a paved walk/running trail through the wooded area of a park. We walked a good portion of the path to get to some of the benches, and of course, to let Leena's little feet get nice and moist. And boy, did they ever!

I'm sure the shoes being black helped on this bright, sunny day. If you like damn feet and sneakers, I know you'll love this set and seeing Leena show off those feet once she finally freed them from her shoes.