Soles of Silk - Layla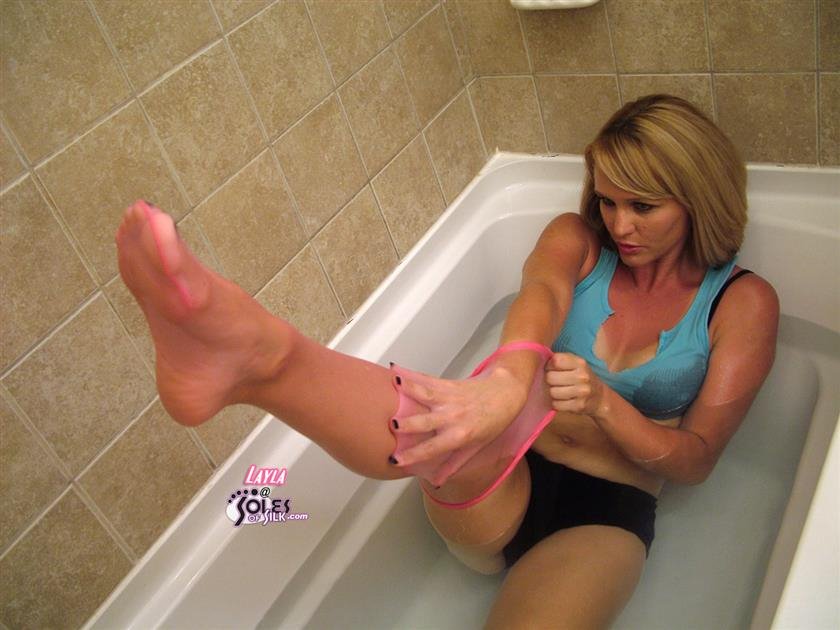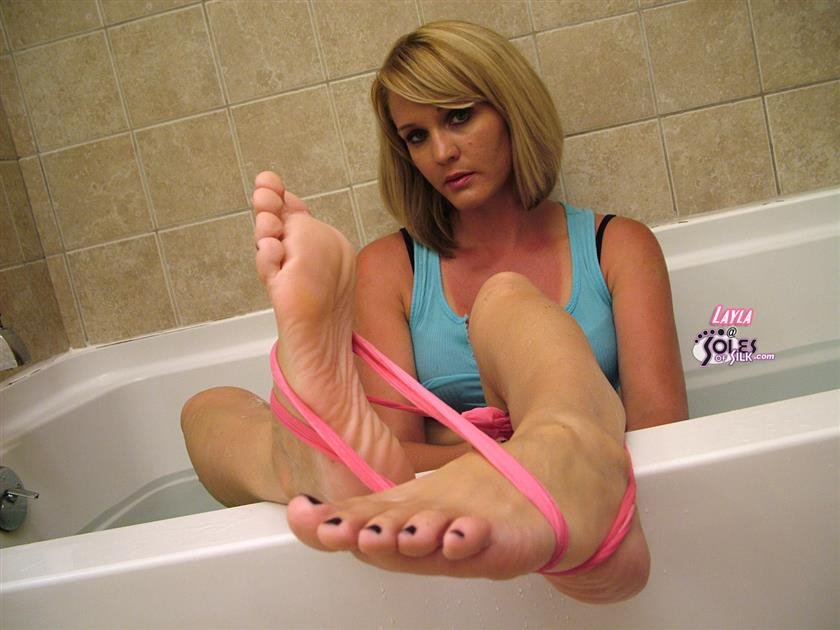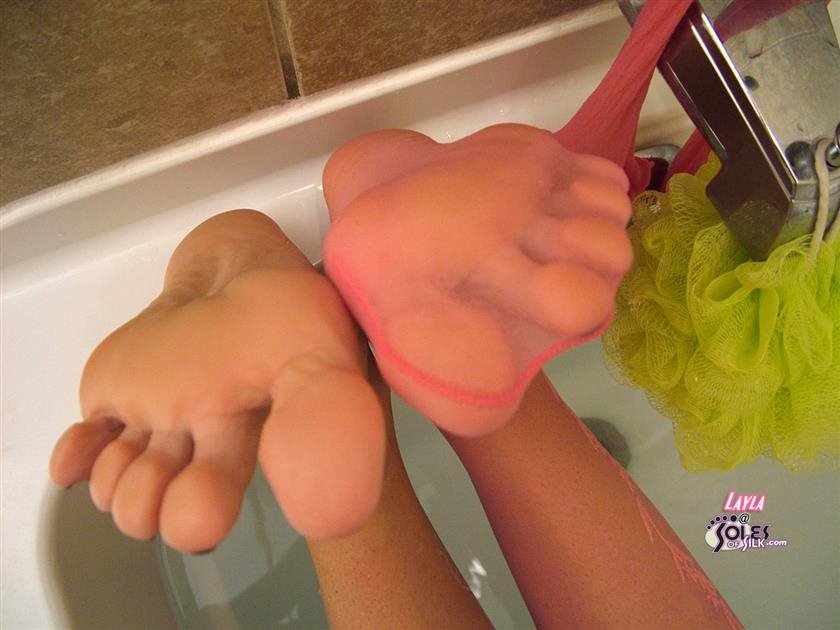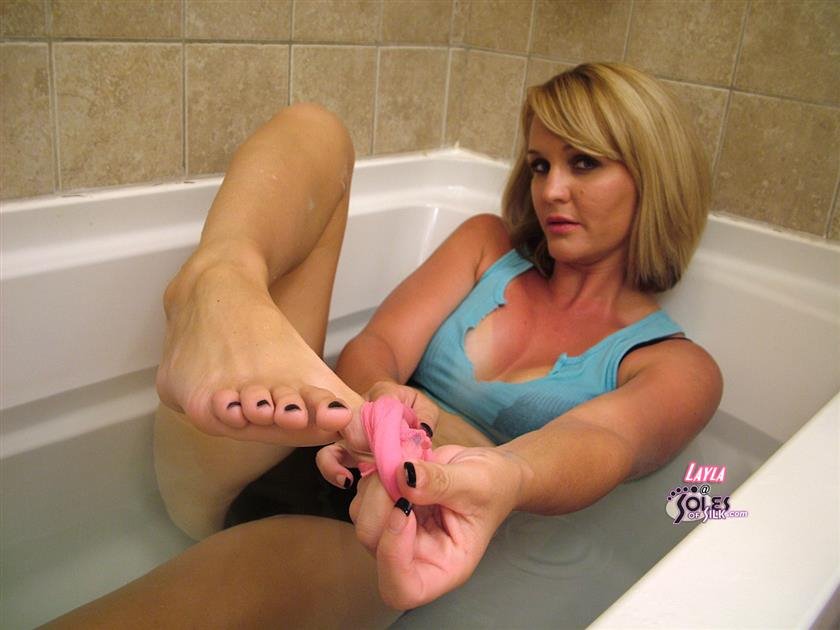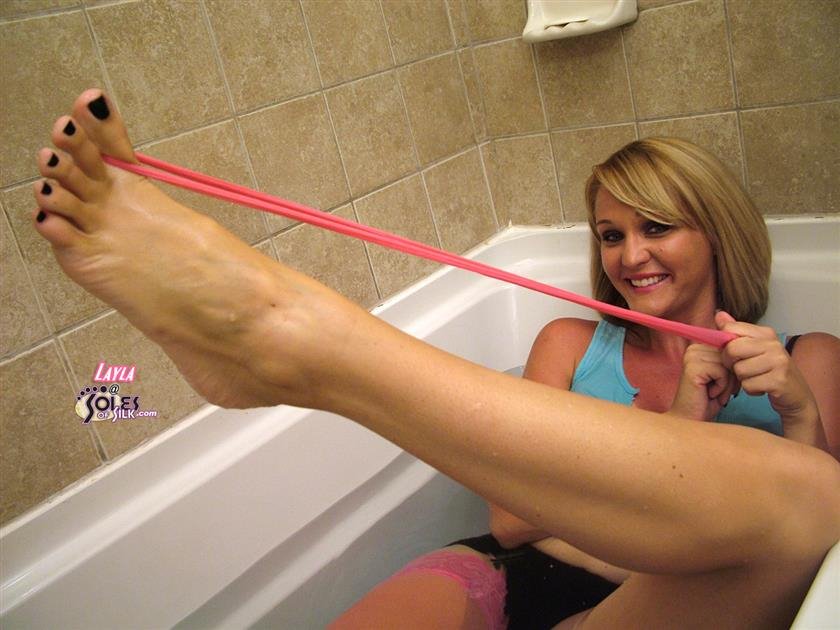 Description:

Here it is - the second half of Layla's pink stockings set that she did in her bathtub. The first 60 photos showed her showing off those legs and feet encased in those stockings. In this part you see her give the thigh highs a tug and then before you know it, those stockings are off and you can see her wet bare feet. Before she gets to that point, however, she does a lot of teasing along the way.

Starting with her left leg and then her right, both thigh high stockings come off her legs slowly. She stops along the way and pulls those stockings tight on her toes and soles for one last teasing glance.

When Layla finally gets those stockings off, she uses them to tie her toes together and squeeze some of that cool bath water between her soles.