Soles of Silk - pond tenners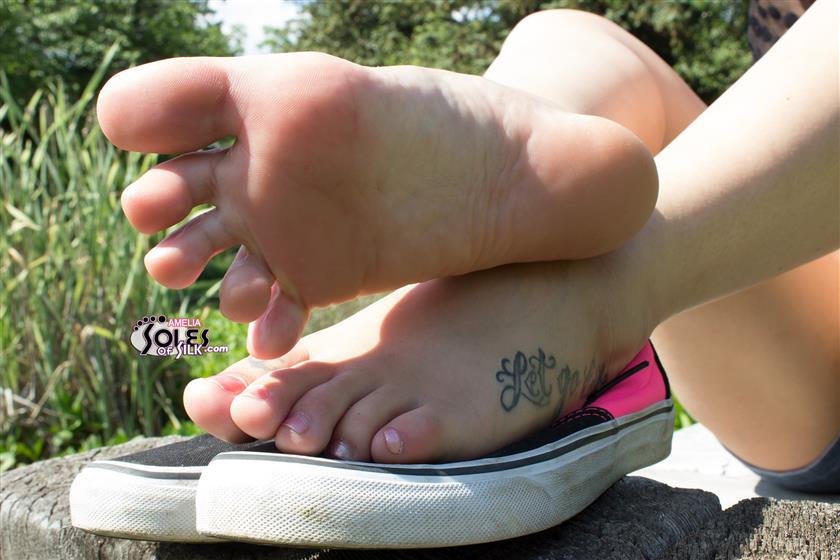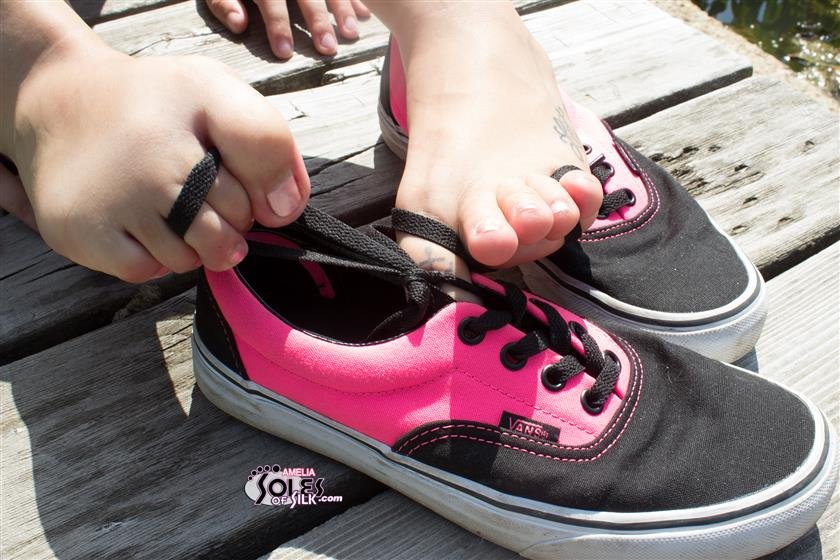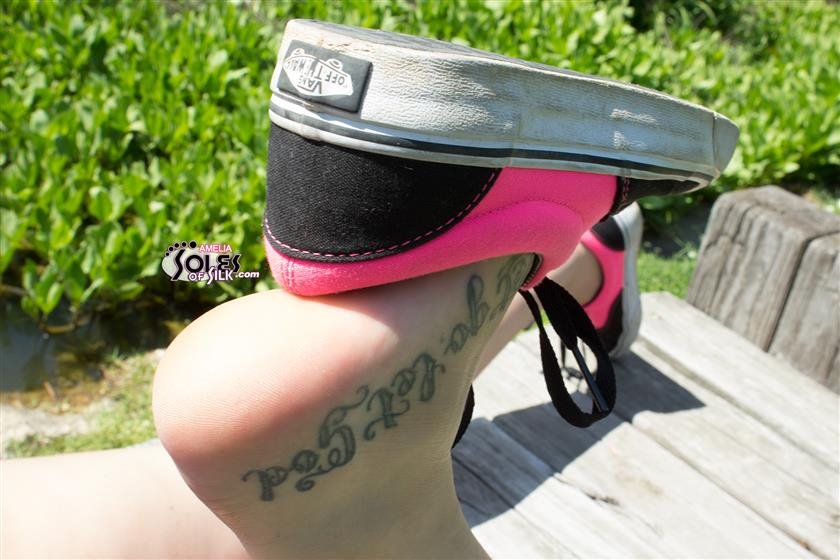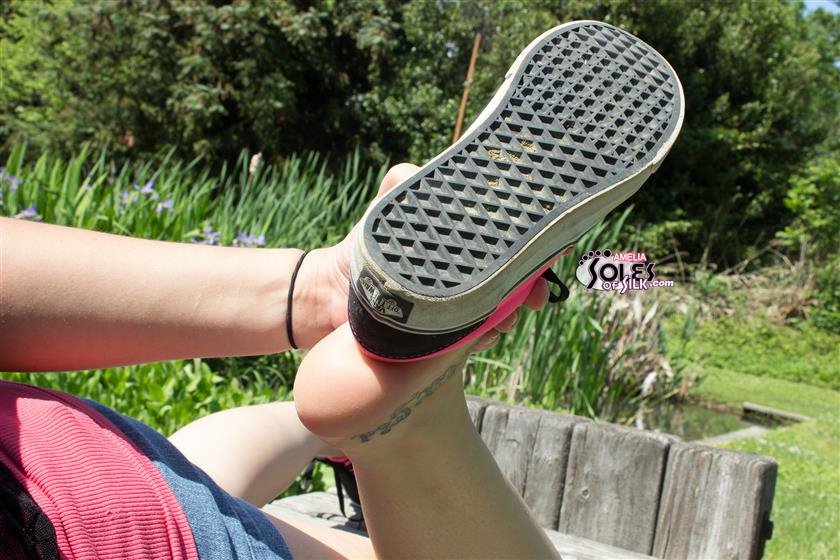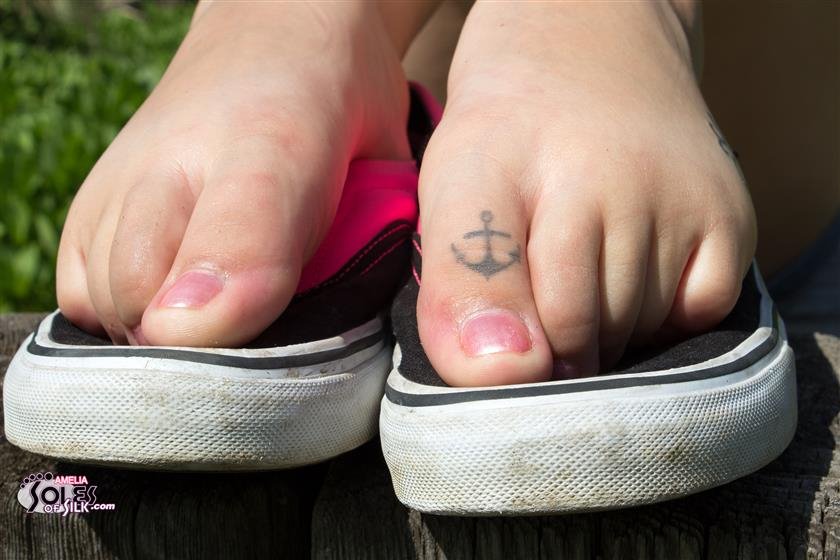 Description:

When Amelia and I shot this set it was the second one of the day and it was quite hot outside. While wrapping up the first set she was telling me about some of the other outfits she brought with her. When she pulled out her pink and black Vans, I was in love. I told her I wanted her to wear those and do so without socks. Amelia has been quick to learn that there are some of us guys that love the whole smelly feet aspect of the fetish, so I didn't need to go into that.

After we found a bathroom Amelia changed into her matching outfit and I just knew I'd be loving this set. It was so simple and that's what I like. The girl next door thing has always been a favorite of mine.

It took us a little bit to find the location for this set. Once we began shooting, I had her leave the shoes on for a little bit. Of course I was letting her bare feet warm up some in those shoes prior to having her pull them off. Nothing beats having a pair of feet that are actually a little damp when the shoes come off in the set! Amelia's were just that!