Soles of Silk - football cards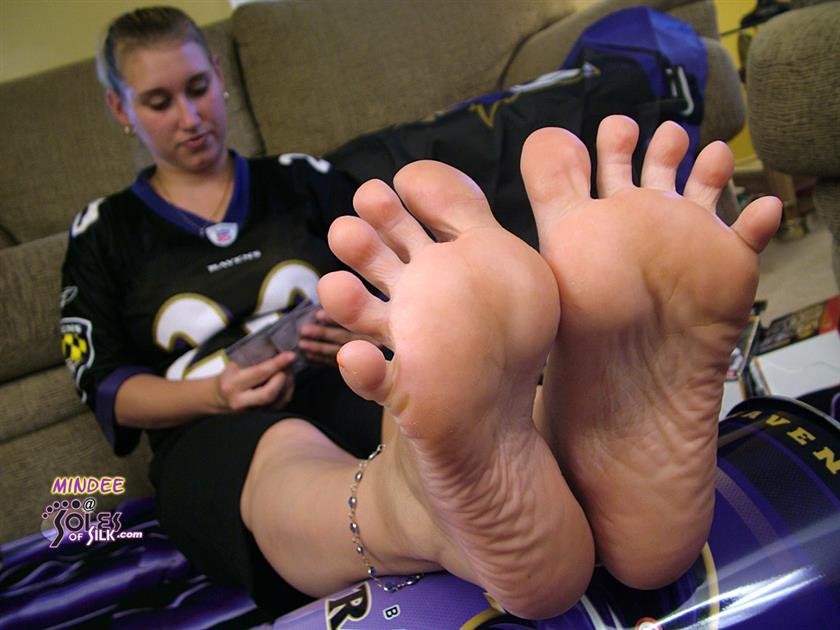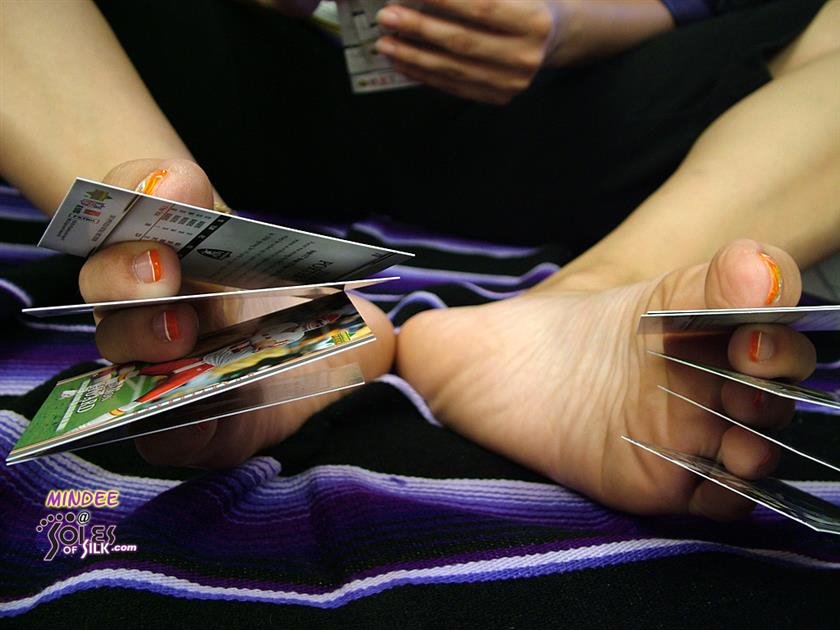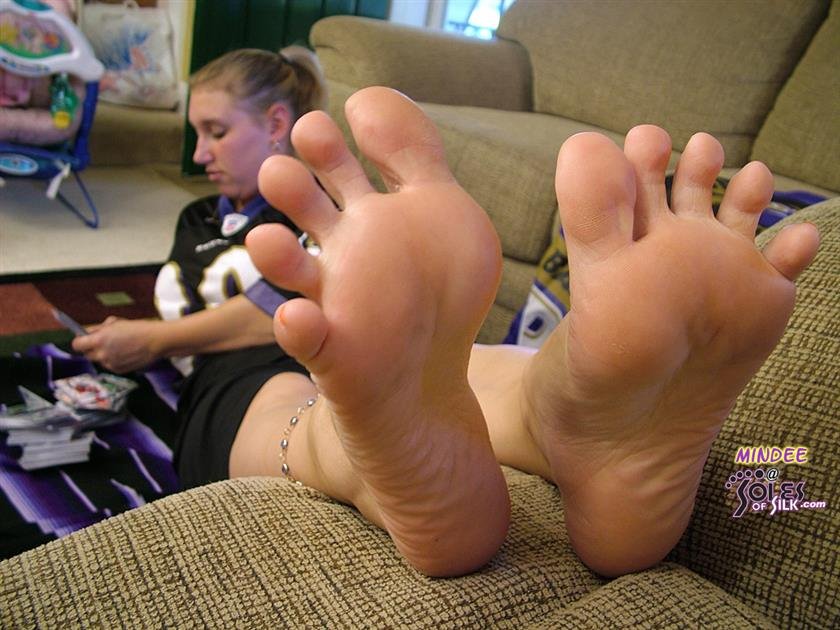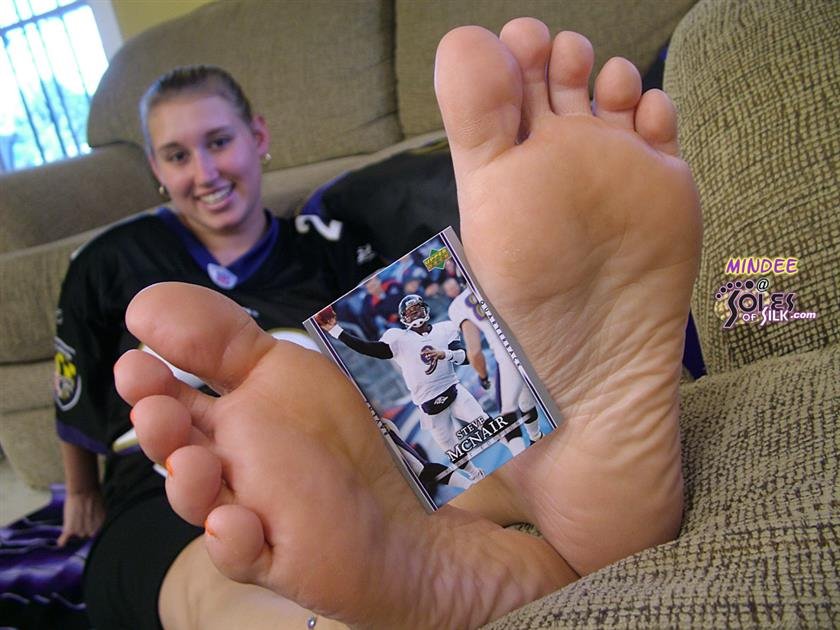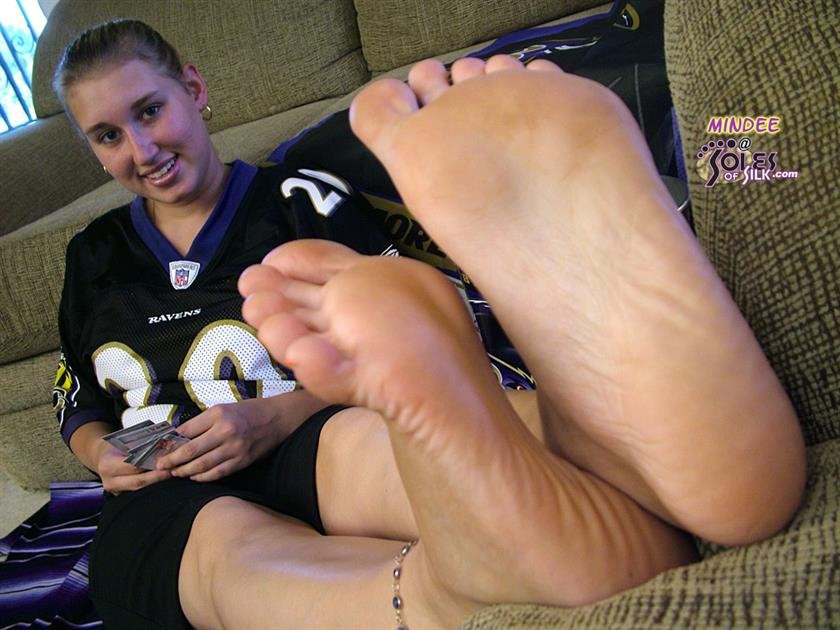 Description:

Well, the Ravens lost the opening game this season to the dreaded Bengals, but before the game Mindee was so pumped for her team, the Ravens. She was all dressed in purple and black, wearing her Ed Reed jersey - who just so happened to return a punt for a touchdown.

Waiting for the game to start, Mindee had a bunch of football cards that she was looking through for her favorite Ravens. Ray Lewis, Todd Heap, Mark Clayton are just a few of those she was able to find. Of course she also found some players she didn't care for such as Carson Palmer, Peyton and Eli Manning and everyone's most hated, Michael Vick! She gave Vick a nice little stomp to show how she feels about him and his little dog fighting.

Throwing away those she didn't like, Mindee took a second to show off some of the Ravens, and even found a Troy Smith rookie card that she pinched between her toes and wrinkled soles. Lucky Troy!