Soles of Silk - mrt station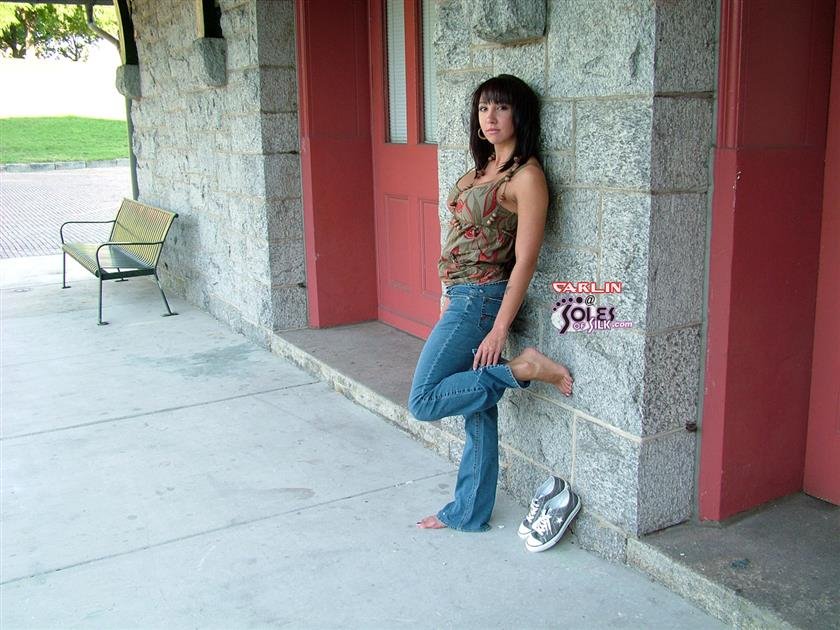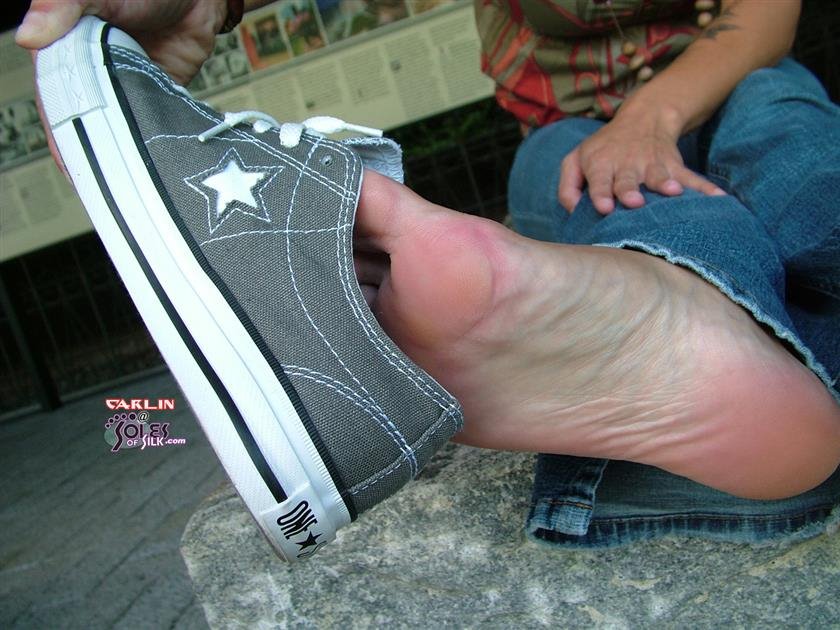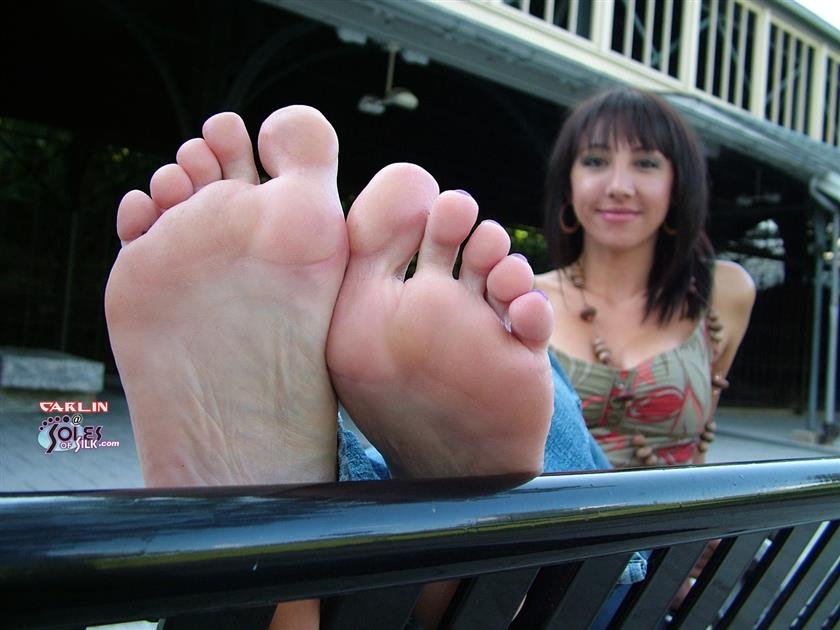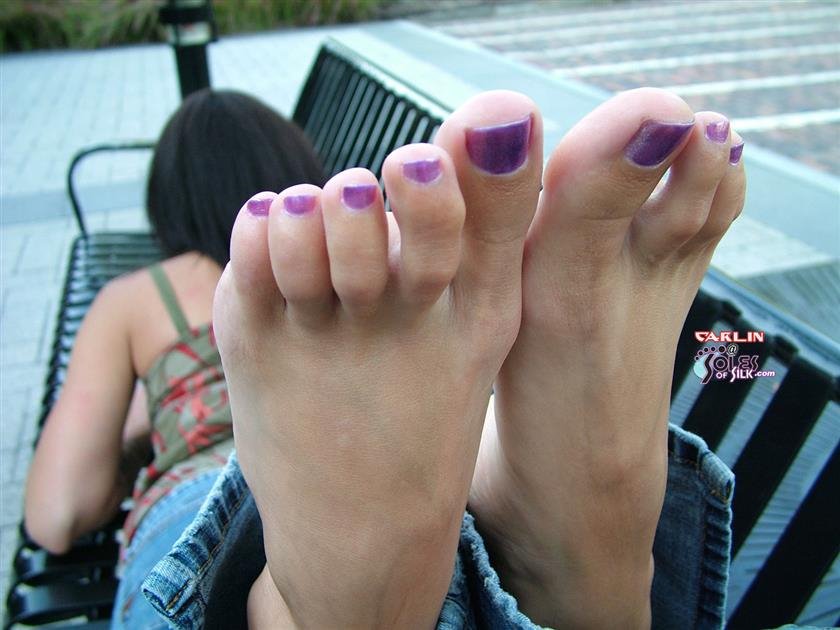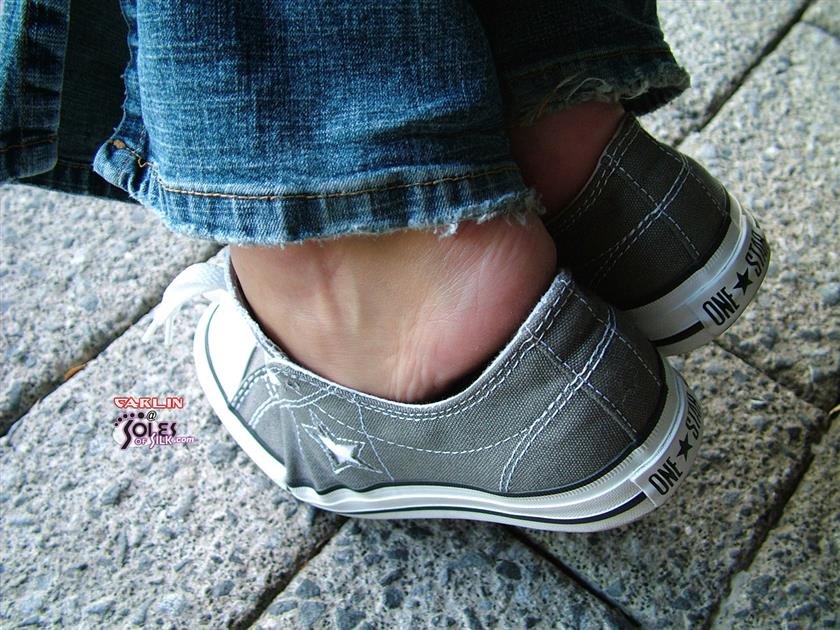 Description:

One thing I'm really getting into is seeing Carlin in a pair of shoes with no socks on. I told her I wanted her to do a set or two like that the last time we got together. She agreed.

When Carlin came by before the shoot she was already wearing her Converse shoes in the set below. She had been in them for a couple of hours. She smiled when I speechless upon learning of that fact. I had confessed my liking of smelling a girl's feet fresh out of tennis shoes - especially with no socks.

Hurrying to get downtown I figured out a nice place that I had passed by many times, but never really used for any backgrounds. It is an old train station that has been since restored and made into buildings for a school. The tracks and station area remain, although fenced off from one another.

When Carlin sat down for this set and those slowly came off, she gave her feet a few playful sniffs to tease. They smelled only slightly, and almost like new shoes. I did like it, but think the old shoe smell might have been better. Right, Carlin?