Soles of Silk - maryland flag wear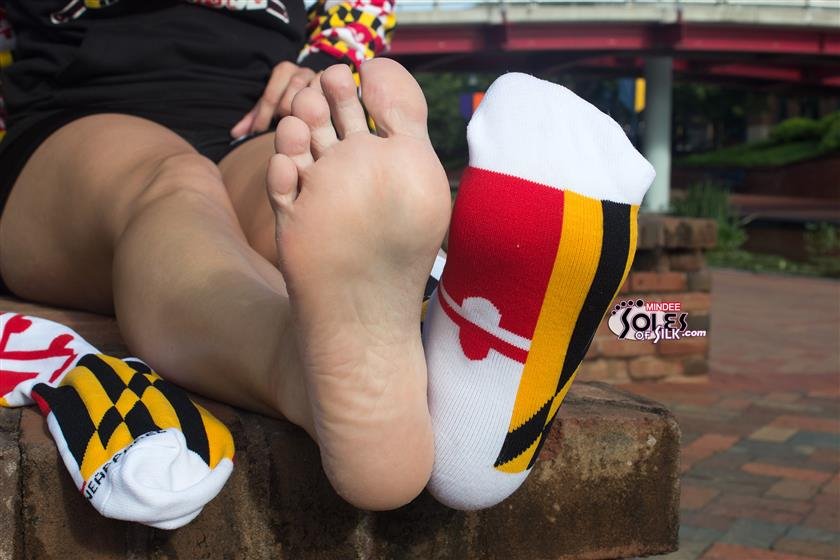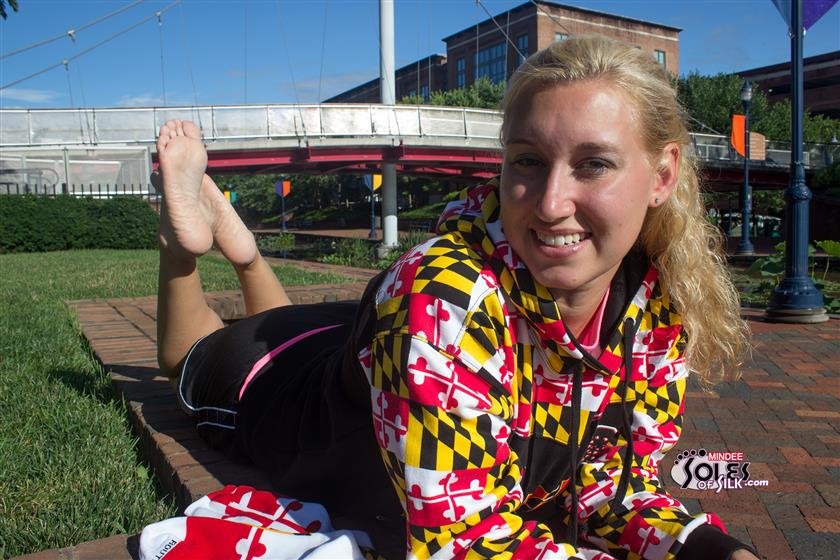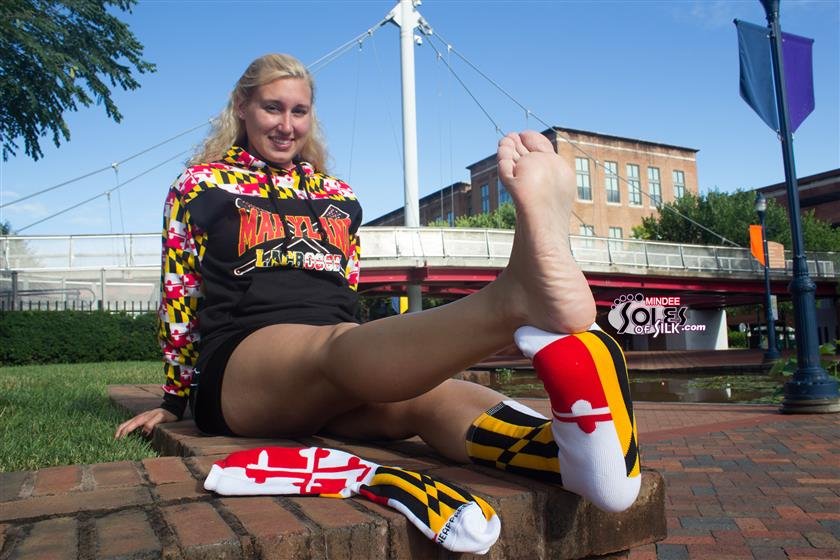 Description:

A little over a year ago Mindee told me that she'd be moving out of state. As one of her parting gifts, I bought her a pair of Maryland flag socks. The idea was that her feet would always be in Maryland when she wore them, and in Maryland, her photographer would be waiting to shoot them. Well, Mindee ended up moving back home and I asked her if she still had the socks. My original plan was to go down south and shoot her in them, but since she was home and we planned a mini-vacation together, I figured she should wear them in a set.

Our little journey would take us from Maryland to Pennsylvania, and eventually to Ohio. It felt weird to be doing a set out of state with her in the socks, so I made sure to do a stop in Maryland early that morning to get this one done. It was so early, as a matter of fact, that only a few people were out and about in the middle of this popular town. That worked out perfectly for us! Mindee also brought along a Maryland flag hoodie for this one too. It was a nice touch, but I'm sure many of you will be more focused on her feet than her hoodie and socks. I can't say I blame you.