Soles of Silk - stone staircase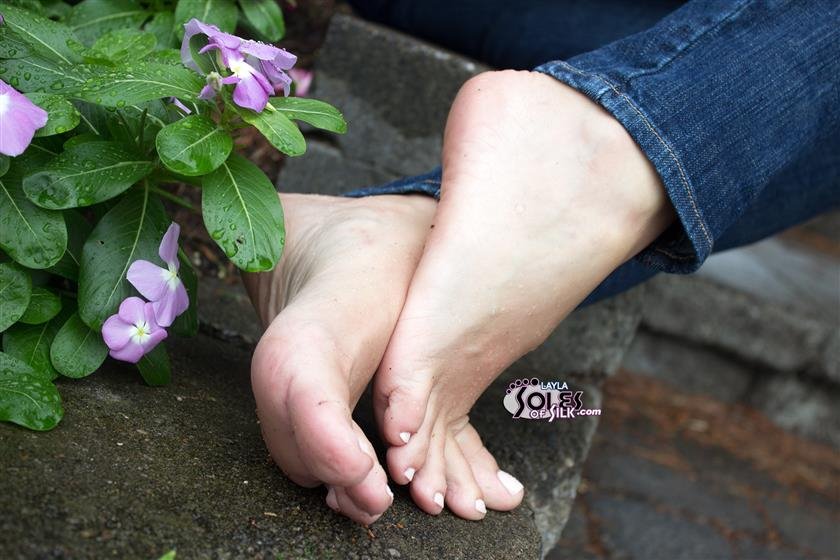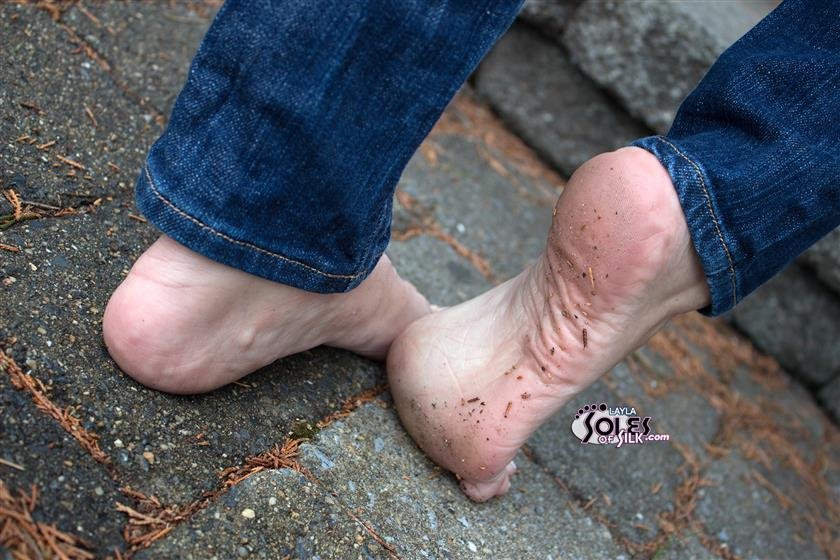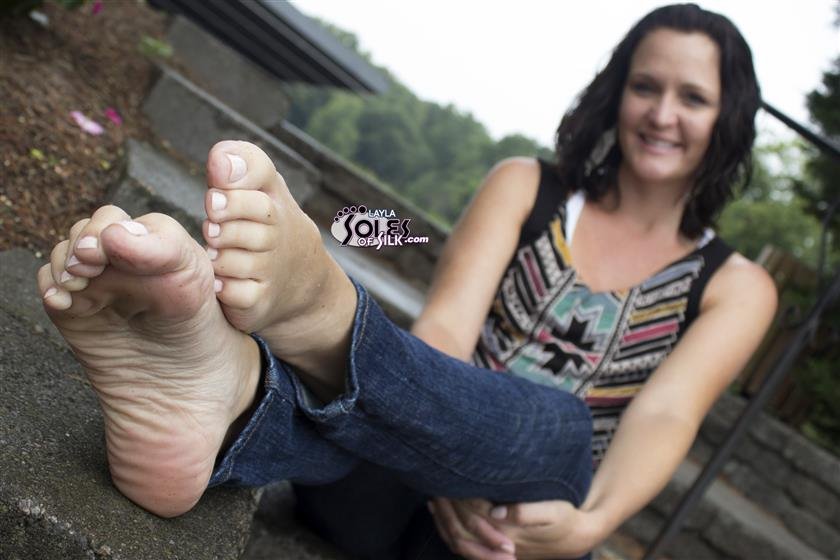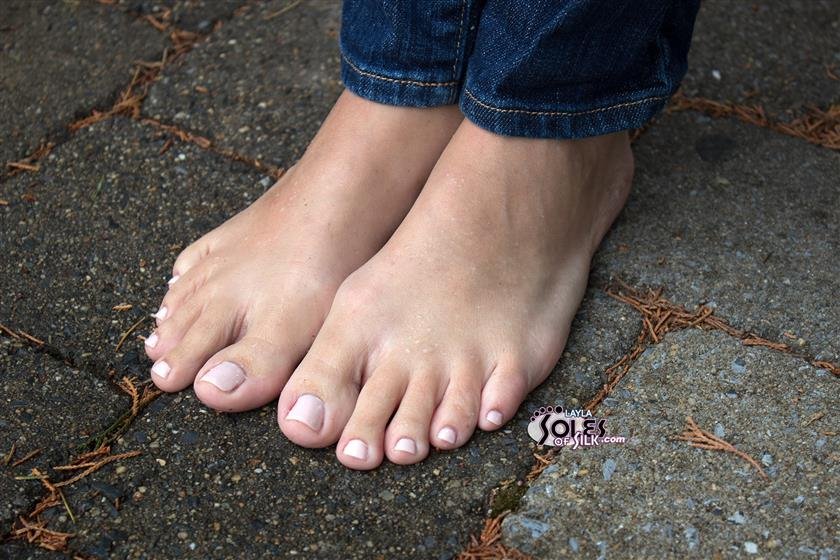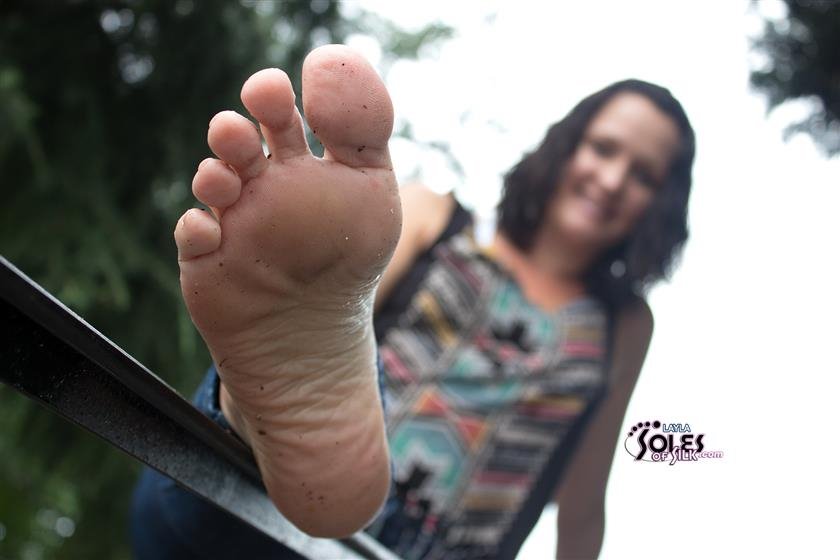 Description:

Over the last few years it's been hard to get in touch with Layla for shoots. She was once a regular on the site, but it just seems like life has tugged her in many different directions. The shoot below is one I've held onto for over a year and am just now publishing to the site.

Layla and I had just finished up shooting her Willow Tree set and the rain began to come down a little harder. It had drizzled during the first set, but it was coming down now. Since it had been some time since we had shot, I was game to do a set in the rain. We found some trees to use for cover and did our shoot there so my camera would not get drenched.

The lighting was a bit off, but I didn't want to pass up a set. This was also one of the first few sets I did with my new camera when I first got it, so I hadn't mastered all of the settings - hence the shallow depth of field at times. Luckily, however, this set came out nicely for all the fans of dirty and wet feet. You can even see her feet pruning a bit by the end. Sometimes you just gotta make lemonade out of lemons.