Soles of Silk - barn door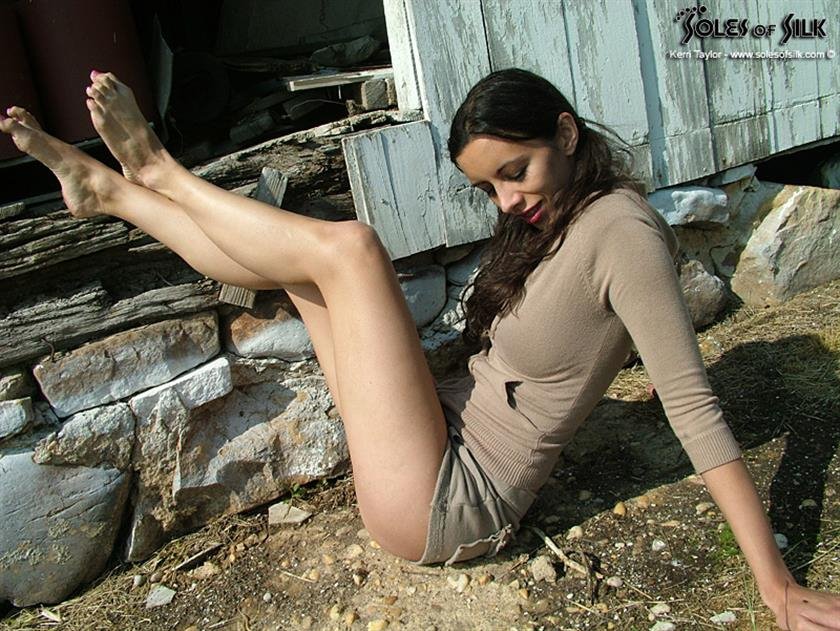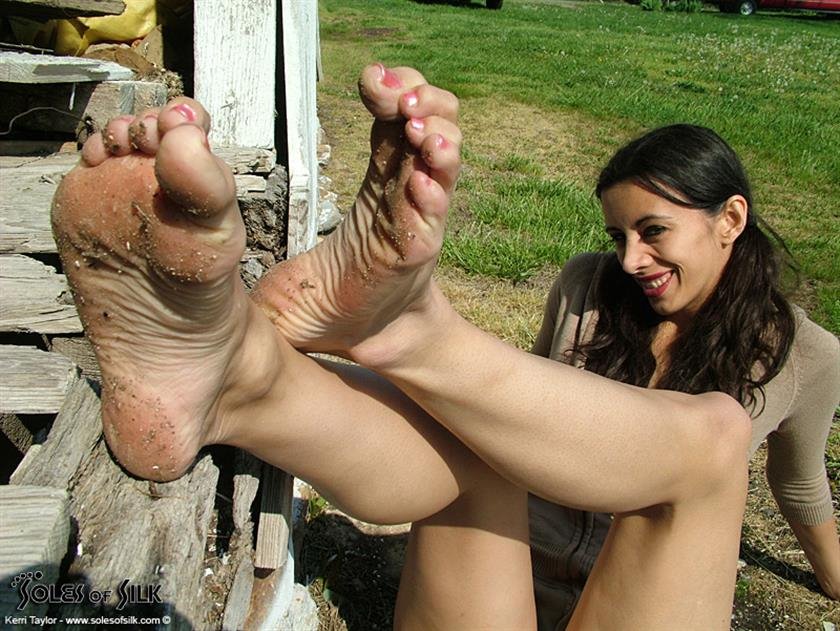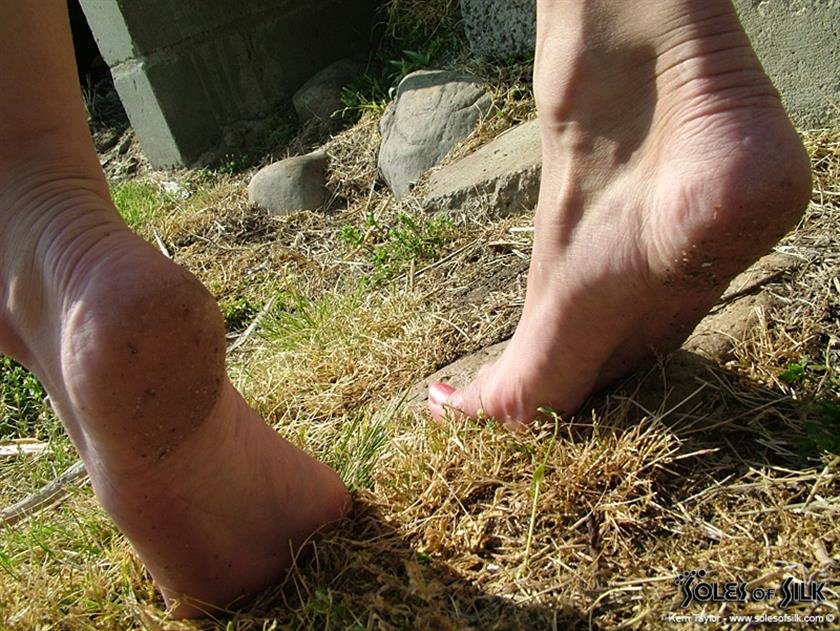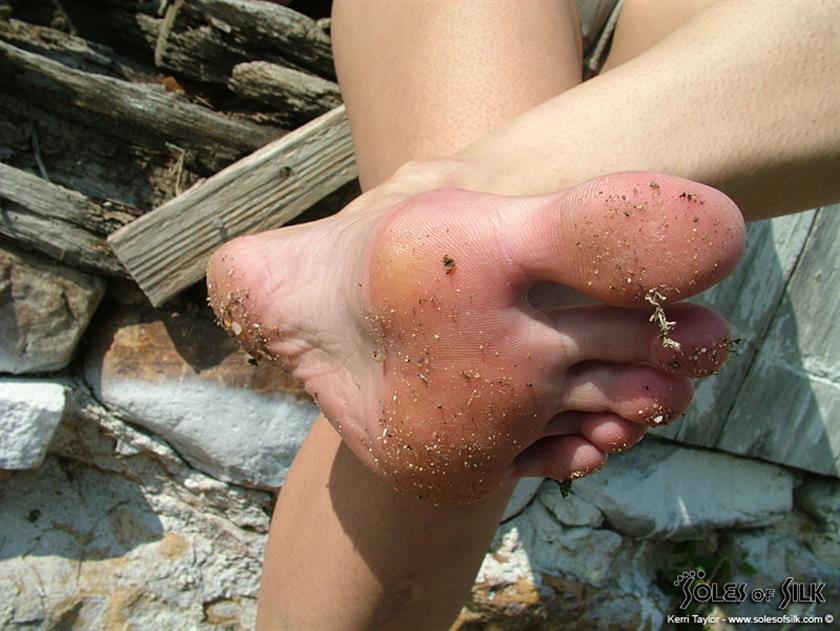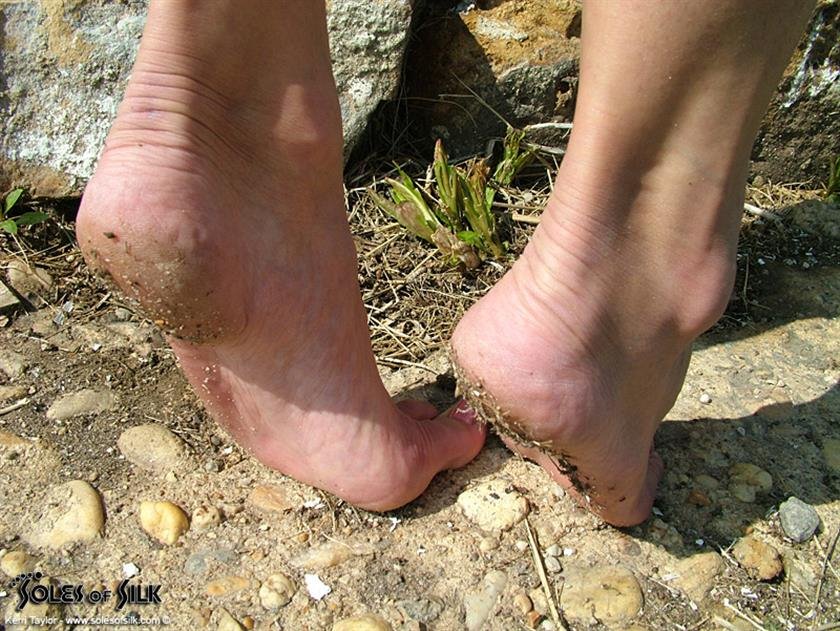 Description:

If the farmer's daughter looks like Kerri, I totally understand the fascination! Kerri Taylor looks absolutely gorgeous in this set as she's dressed in a brown jacket and some of the shortest brown shorts ever created.

We find Kerri at a large opening on the side of one of the barns out on the farm. You won't find farm animals here, but rather some tools and pottery, and one barefoot girl of course.

Seated up in the broken, splintered wood, Kerri's feet look so sexy as she wrinkles her soles and flexes her toes. Several shots into the set she climbs down and stand those bare soles on the dirty ground below. Pieces of dirt and grass cling to those smooth soles and long toes, which she shows us as well.