Soles of Silk - cumberland fountain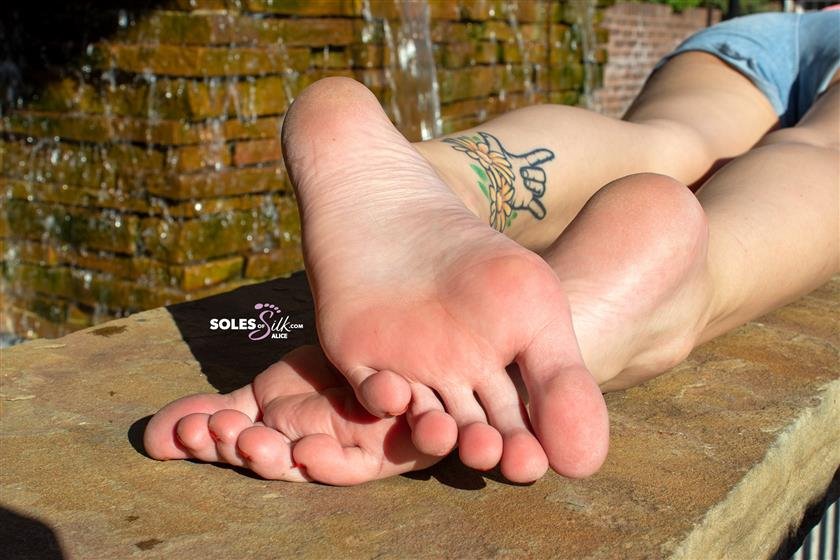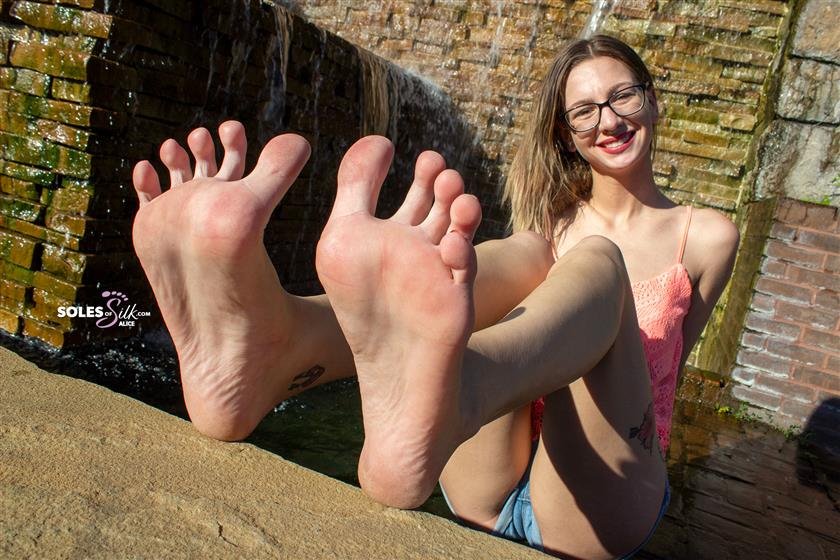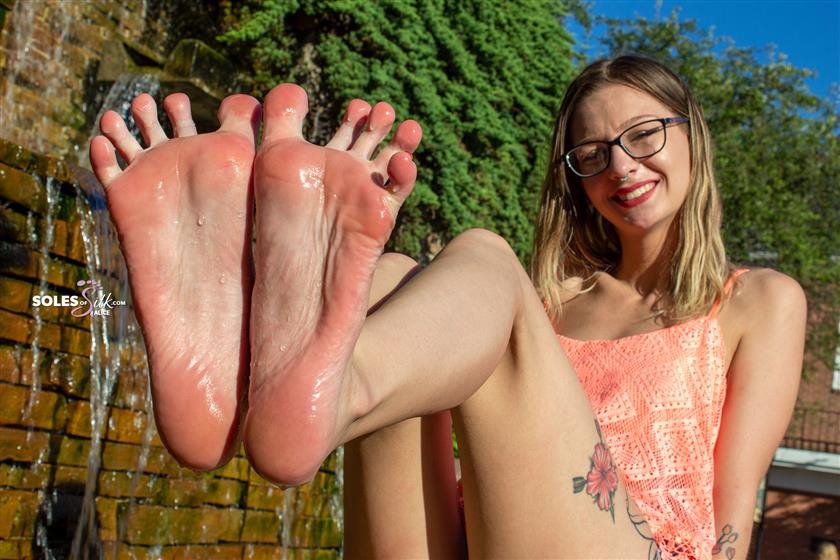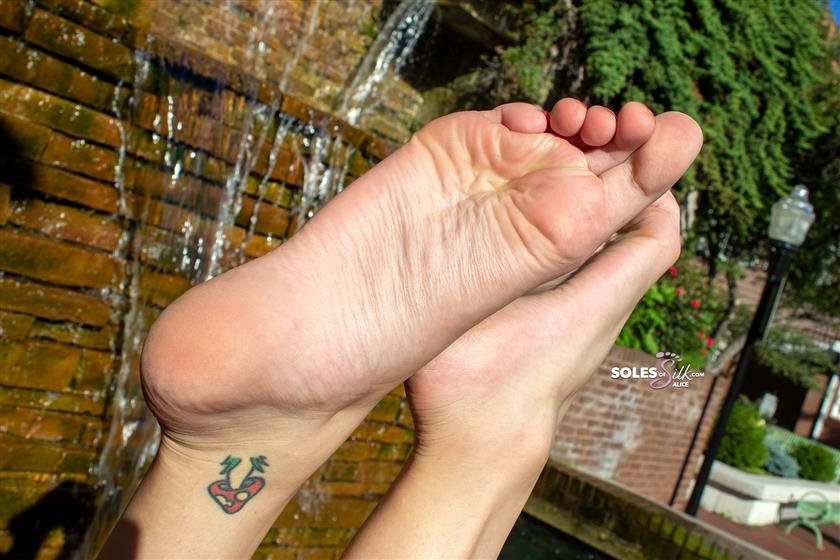 Description:

There are shoots done out in public, and then there are shoots done smack dab, right in the middle of where a bunch of people are going to see you. That's what this shoot was.

Alice and I had made a long drive out to Cumberland in Western Maryland to shoot her Western Maryland Railroad remake set for the site's 15th anniversary last year, but I wanted to shoot another set while we were already out there. Getting a late start, however, the sun was getting to a place where we had to hurry. We looked around, walked through a few streets and then we saw a water fountain. It was a large fountain with a long wall surrounding it for Alice to sit on. The sun was casting some long shadows into the area, but we had enough to work with. The thing was, this fountain was literally at the corner of a very busy intersection. There would be no hiding what we were shooting. Plus, with her big size 11 feet being even more noticable, I'm sure people were just looking at us while waiting for the red light to change. Well them and all the people who walked down the street and from around the corner. It was awesome!