Soles of Silk - little dirty lot oily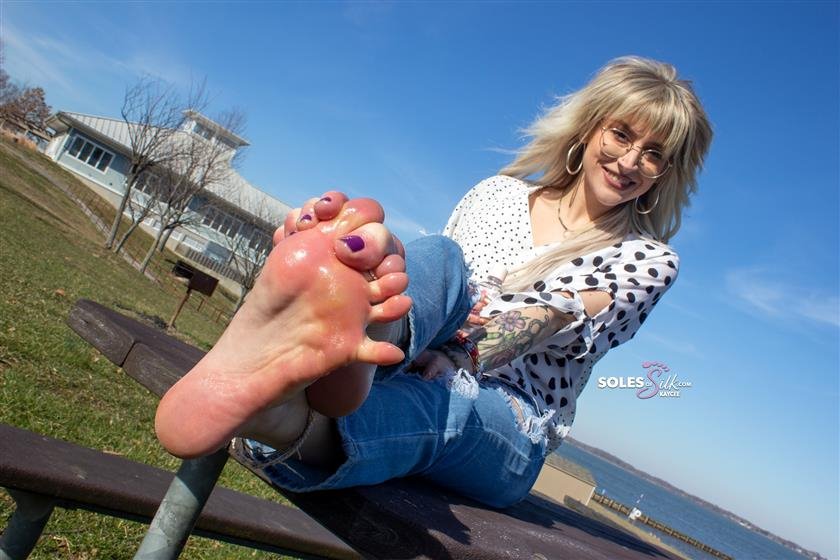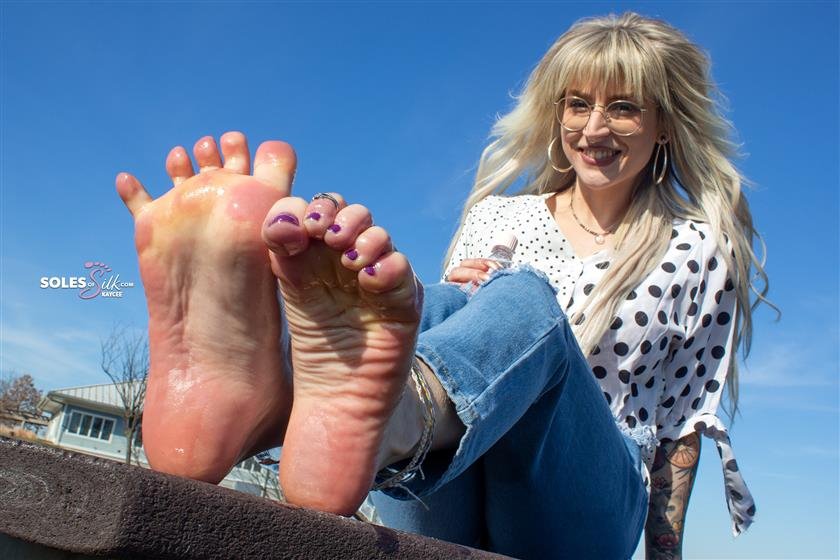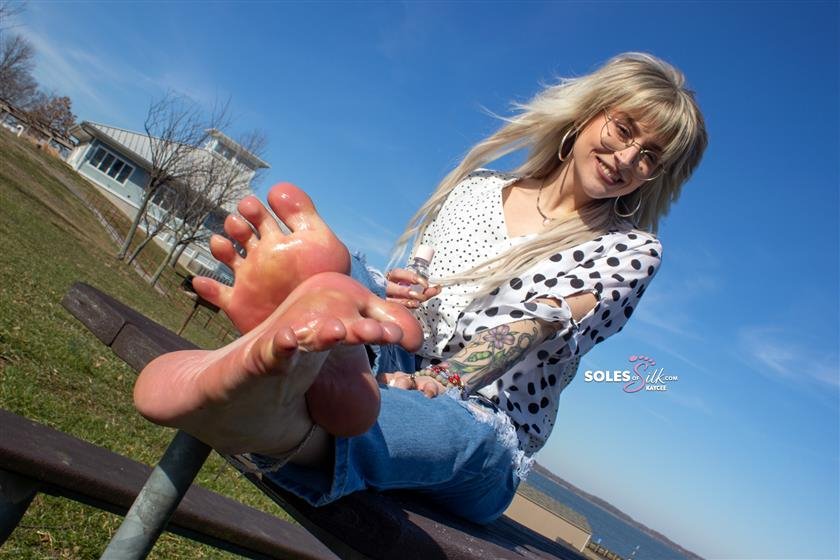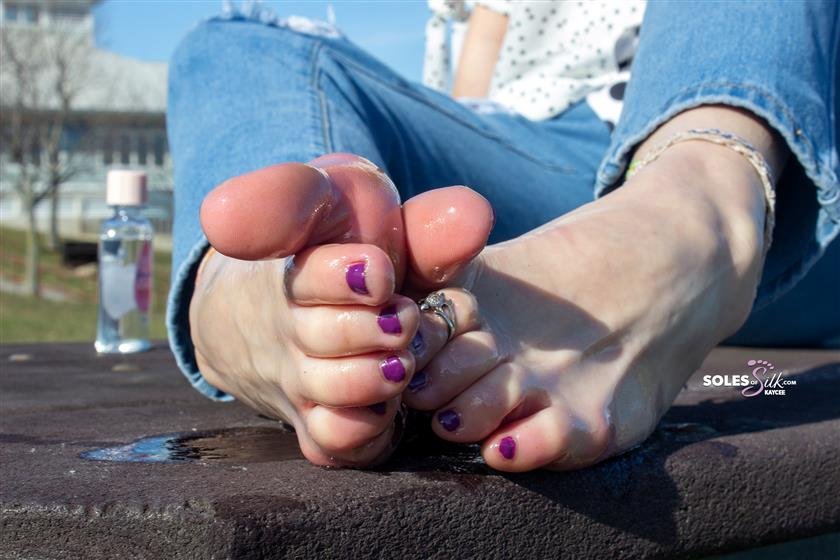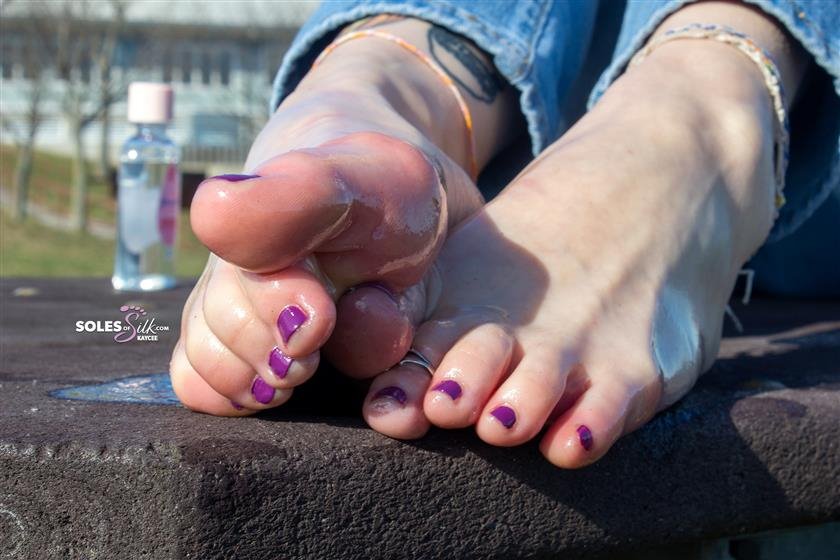 Description:

Back in a simplier time this year, in 2020, Kaycee and I got together to shoot some sets on a really warm, for the season, Monday afternoon. It wasn't hot, but it wasn't its normal cold either. Always wanting to spend time with my gal pal Kaycee, and of course, be mesmerized by her size 7.5 feet, we went out and shot a couple of sets. This one below and the Nintendo Switch set that was published back in September. Sadly, you know how 2020 went and it would be many more months before I'd even shoot another set again, let alone with this beautiful friend of mine.

Enough of the doom and gloom - we get enough of that on the news and from our elected officials every day on TV. This set was one we didn't really plan much at all. We looked for a spot where Kaycee could pour some baby oil all over her feet and make them shine up really nice in the bright sun. That spot was nothing more than a picnic table, but that table showed off the river and beach behind her nicely. It also gave a nice view of the bright blue skies to go along with those blue jeans. I know you fans of bare feet and blue jeans will love this. Her feet even get a tad bit dirty in the process too.